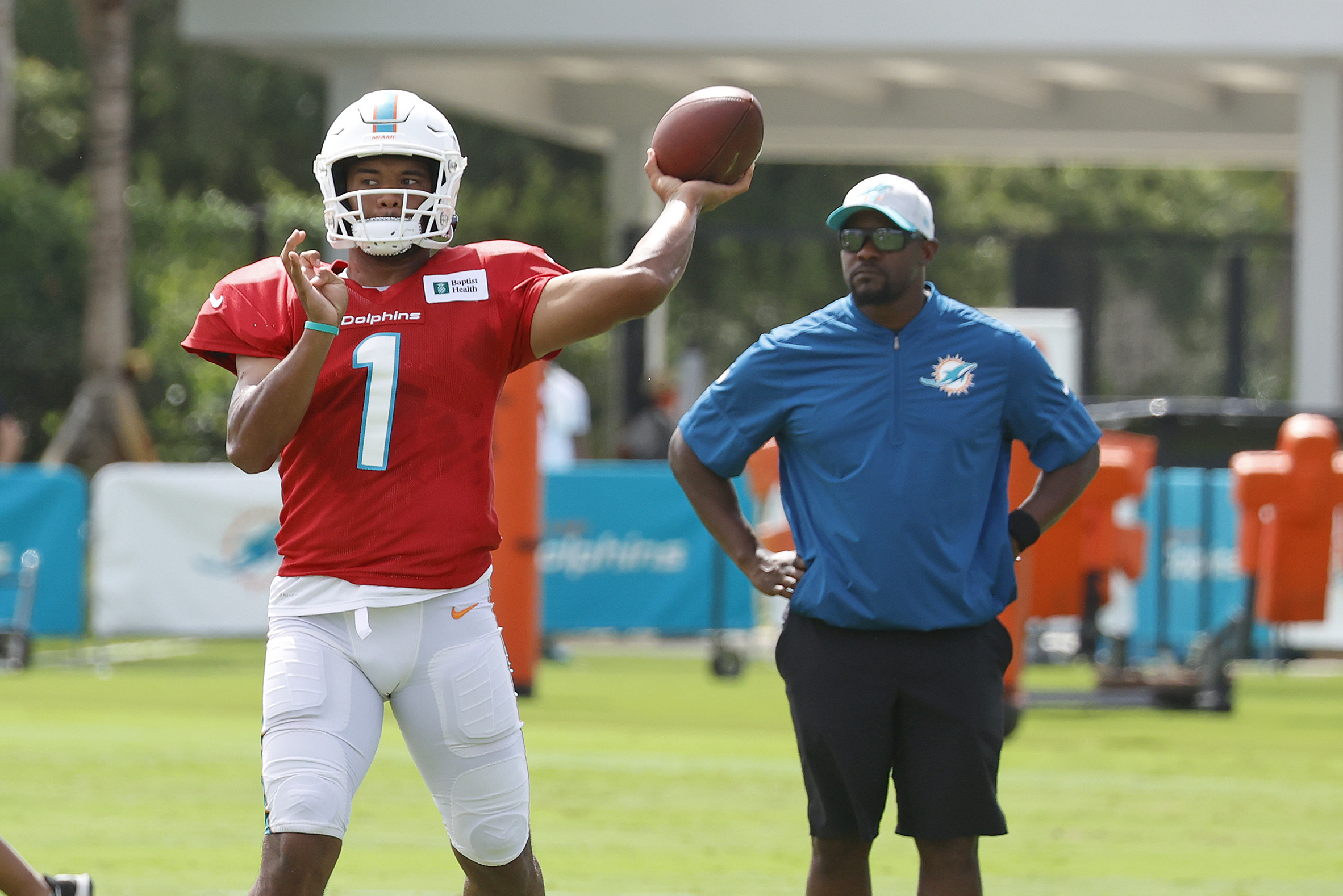 The latest rumor is that Miami is planning to move forward with Tua as the starting quarterback at least for the 2022 season. I have no issues with this even though I would prefer Deshawn Watson as our QB.
In all fairness, Tua did not have the backing of the most important person on the team during his tumultuous two years as Miami's quarterback of the future. Brian Flores was no fan of Tua, and it is all coming out just how fractured that relationship along with other relationships between the former head coach and players and management was.
So, one can wonder with a HC who will support Tua (like Brian Daboll who was Alabama's OC when Tua was a freshman in Alabama) and who knows how to utilize our young QB to the best of his abilities and surrounding Tua with better weapons, an improved O-Line as well as a true run game with better RB's who knows what can happen. 
I am saddened by the reports of how things deteriorated between Brian Flores and the team, and I wonder how they allowed it to get that far why didn't Ross step in and warn Brian that if he did not change, he would be out? As for Tua, I am neutral on his status. I see potential in some games, and I have seen some extremely bad games as well, so I do not know what to expect.
I do know that Miami does have 2 first round picks in 2023 and by then we should have the answers to the QB position in Miami.