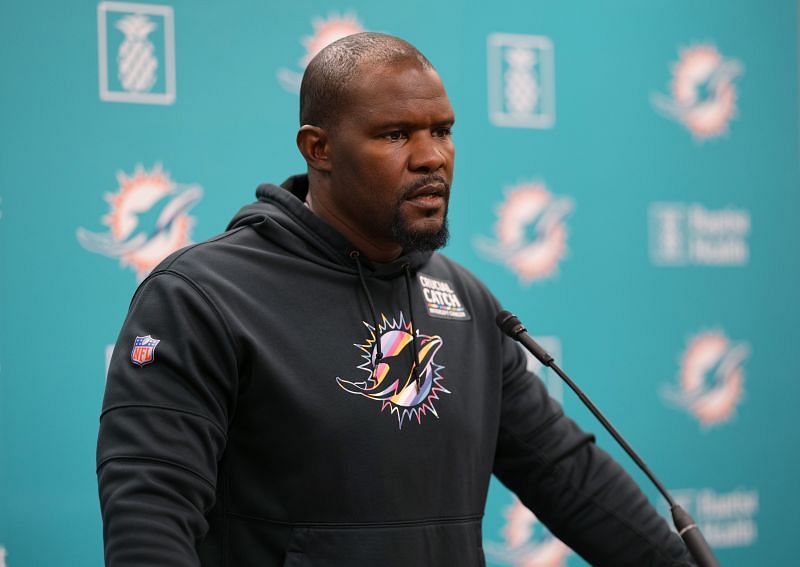 Back when Miami's management was looking for Adam Gase' replacement they said they wanted an Alfa Male to run this team and they got what they wanted in Brian Flores he truly is an Alpha Male. But as an inexperienced head coach he lacked the personal skills one needs now days to be able to be effective.
There were signs early that there was trouble in paradise when Brian Flores lost a very key piece to his first staff he assembled as former HC and offensive coach Jim Caldwell was brought on to be the Assistant head coach & quarterbacks coach, but he mysteriously disappeared before the season started due to what at the time was called an illness…..something seemed odd and then later he was on the market looking for a HC position.
I knew at that time that it was a great possibility that there was a falling out between Flores and Caldwell, a veteran coach who will not put up with being disrespected.
It was obvious that Brian Flores is somewhat of a hot head, but he does an excellent job hiding it in public. His high turnover with his staff was another clue and once word spreads how he treats his staff he would be doomed to try to get decent quality coaches to come to Miami, in fact they were either being thrown off the island or jumping off.
That is not sustainable and even worse are reports that Brian and GM Chris Grier were also at odds as they sure did an excellent job of hiding it publicly. I am totally shocked of the news of the firing and extremely disappointed as Brian will go down for now as my third favorite HC for Miami just after Shula and Jimmy Johnson.
Hopefully, Miami will now go the Veteran route with this next hiring!