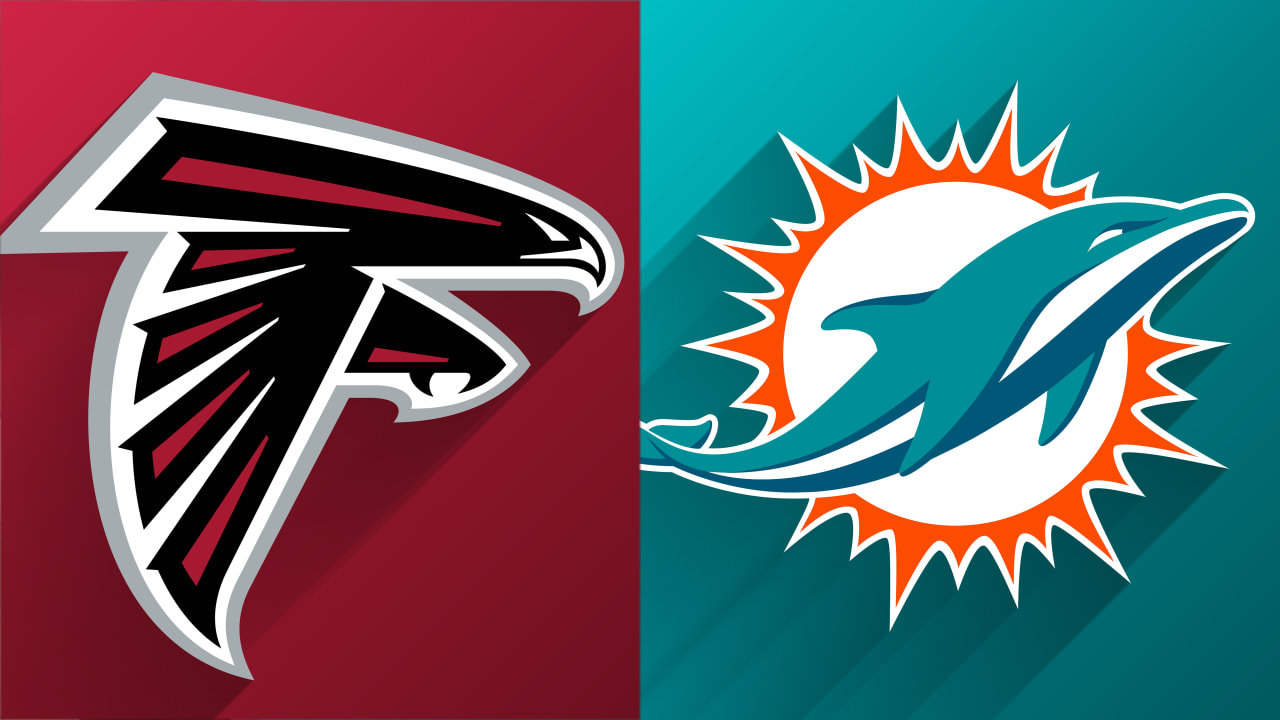 If it were not for their 6th loss in a row Miami seems to be playing better, they just are not good enough to overcome turnovers, penalties, and poor situational football, and that is what sunk Miami's ship this day vs the Falcons. I find it amazing how people can watch the same game and come away with different takes. For example, I too like our young QB Tua Tagovailola but for people to say he bears no blame for this loss is just asinine! He also is not the sole reason they lost the game as the Defense or should I say the defensive play calling can be questioned and after the beat down Rookie TE Kyle Pitts put on our secondary is it officially time to ask Xavien Howard for reimbursement?
This season is a lost season, a huge setback, and a major disappointment for all Dol-Fans but for some to be calling for Brian Flores to be fired when he is going through his first adversity as Miami's HC leaves me questioning the real reason…. (More on this in a future article)
The Dolphins are playing much better on offense and even the O-Line has been a little more consistent and hopefully barring injury they can build some chemistry with the continuity they are developing. Tua has since returning from his injury is playing very well minus some bonehead INT's. In his last two games he has thrown for 620 yards, 6 TD's and 3 Int's. His game is improving to the point that I feel Miami should seriously consider if trading for Watson is needed.
This game was Tua's best game as a professional and in just 12 starts he is showing the potential to be a franchise QB, do Miami want to give up on him now? I have been in favor of a Watson trade but seeing how Tua is developing I am no longer sure it would be the right move to trade Tua. Since Tua has been back Miami has suffered two heartbreaking losses and in the season opener the Dolphins won. There is no doubt in anybody's mind but maybe Brissett that Tua is the best QB on this team and gives Miami the best chance to win games.
Despite the distractions of the Watson rumors, Tua has shown the ability to lead this offense especially early on in games and he is truly developing into a special player. But he is still incredibly young as an NFL starting QB and still have some learning to do. (Like not throw stupid INT's) No one can argue that Tua looks more poised and in command during the games and he just needs to know when to take a sack or throw the ball away.
The offensive play calling has been much better since the changes have been made as it appears George Godsey is now the true OC, as it should have been since day one! They also did a better job at balancing out the run/pass play calling. Miami defense is not playing as well as last season despite the obvious upgrades.
The coaches are doing their best to coach up this team and the players genuinely want to win but unfortunately, they have hit a string of bad luck! They will eventually work their way out of it but the season might be lost by now and as we know some changes are on the horizon ones that I feel is due to an impatient owner and fans who are crying like babies.
If that should happen and this team fires the GM or HC if not both they deserve what they get! This team needs to realize the facts that they have a YOUNG ROSTER that needs more time to develop from QB to DE! The owner who is 81 understandably is impatient especially if it is his goal to win a SB in his lifetime.
But some fans produce the dumbest arguments like "We have not won a playoff game since 1996" so they feel we should fire our HC & GM? Who do they suggest we hire since we currently have the best GM & HC since Ross has owned the team!
I know some do not want to hear this but PATIENCE is still needed and both Flores and Grier are only in year 3 of a total rebuild with year one being a complete tear down. It is looking more like they will have next season to add some veteran players to complement this roster as well as some more draft picks to add more young talent to this team.
This year has not gone like any of us expected but neither did the first two years with Flores and Grier at the helm and the fact that we all had such elevated expectations heading into this season is a credit to the solid work they have done before this setback! 
I am that voice of reason and the adult in the room while many of you are being bombarded with foolish talk!
So just relax, chill, and enjoy the rest of the season no matter what. 
**********PLEASE DON'T FORGET TO CLICK THE STARS ABOVE ***********
Please help create better content in the future as well as giveaways such as upcoming TDS T-Shirts, Game Tickets, Giveaways, and cashback opportunities. For as little as .99 cents a month you can contribute to the growth of TDS and the podcast.
Please become a sponsor, there are 3 monthly price ranges to choose from .99 basic content /4 .99 with special content with more giveaways / 9.99 premium that will get you even more special content as well as many more giveaways others will not enjoy! (Click Here To Support!)
PLEASE GRADE THE ARTICLE AT THE TOP (1-5 STARS)!
(((((((COMPUTER GENERATED WEEKLY PREDICTIONS IN LATEST PODCAST))))))))
((((Please support my site by listening to my podcast I have sponsors!))))