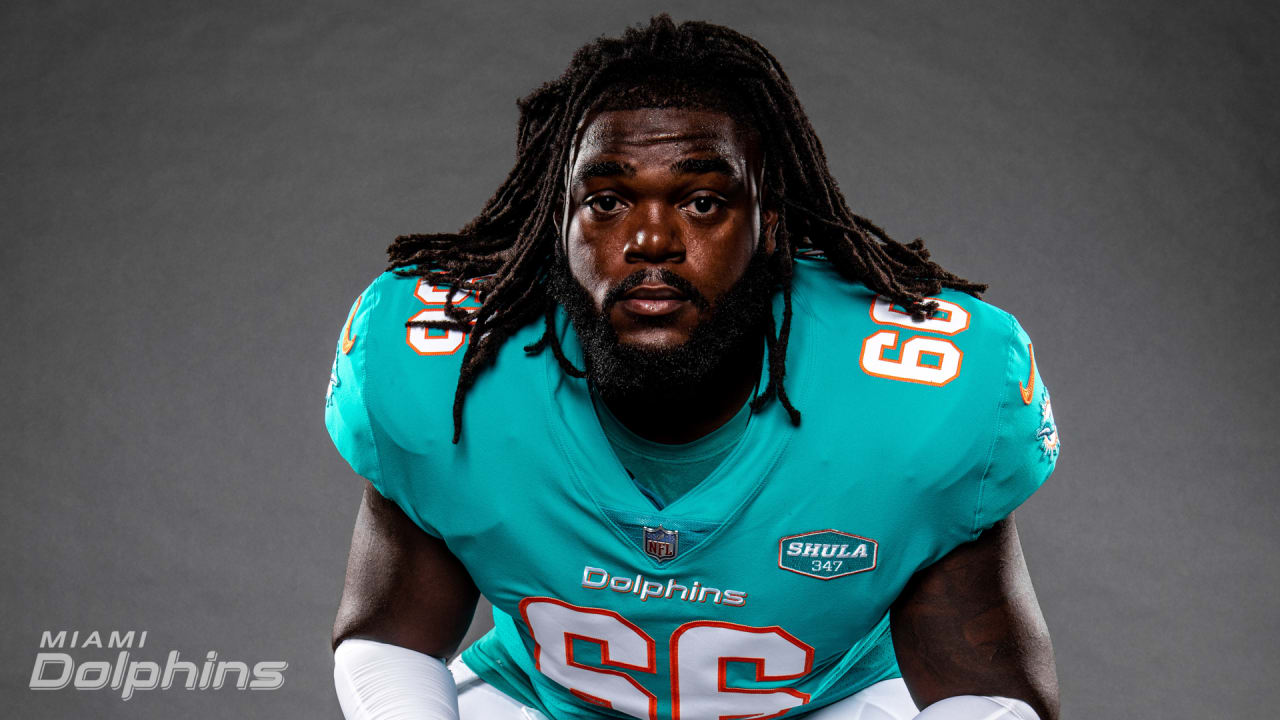 Back during OTA'S, word got around that Solomon Kindley seemed to be overweight. He apparently did not take the off-season seriously, it's not uncommon for young players to not realize the importance of making sure they keep themselves in good condition year-round.
I'm not sure what Solomon Kinley did this off-season, but he's paying a price for it now because in training camp he has been demoted from the starting position and is now working with the second team and if he doesn't get his attitude right he might end up on the 3rd team offense or worse.
This is exactly why Brian Flores needs to be commended and he is the right guy for the position because he's a disciplinarian, oh he might look like a decent guy before the camera but I'm pretty sure behind closed doors he's a bear to deal with.
You don't want to get in his dog house and I'm pretty sure the one thing that he will not tolerate is for a player to not be in condition reporting to OTA'S. Solomon might have come to camp at the weight they wanted him to be at but that's like cheating on a test. He did something over the past month or so to get himself in shape but the point that he's going to take away from this year is that he's better off keeping himself in shape during the off-season and next year when he reports to OTA he will be in good condition.
I'm not sure if he will be in the starting lineup in week one but one thing is for sure, I think he is learning a valuable lesson (at least I hope he has) because now he's gonna have to fight an uphill battle to get back as a starter if it's not too late.
**********PLEASE DON'T FORGET TO CLICK THE STARS ABOVE ***********
Please help create better content in the future as well as giveaways such as upcoming TDS T-Shirts, Game Tickets, Giveaways, and cashback opportunities. For as little as .99 cents a month you can contribute to the growth of TDS and the podcast.
Please become a sponsor, there are 3 monthly price ranges to choose from .99 basic content /4 .99 with special content with more giveaways / 9.99 premium that will get you even more special content as well as many more giveaways others will not enjoy! (Click Here To Support!)
PLEASE GRADE THE ARTICLE AT THE TOP (1-5 STARS)!
(((((((COMPUTER GENERATED WEEKLY PREDICTIONS IN LATEST PODCAST))))))))
((((Please support my site by listening to my podcast I have sponsors!))))