Last year was the first year after the divorce between two G.O.T.S as Tom Brady took his talents south to Tampa Bay and actually lead the Buccaneers to a Super Bowl win while the Patriots missed the postseason for the first time in more than a decade. (since 2008)
So as petty as it may seem some are questioning who really helped New England be the dominant force they were for the better part of 2 decades, Tom or Bill? (How about BOTH!)
You know New England was not happy with the outcome of 2020 as they had to witness Brady hoisting the Lombardi trophy: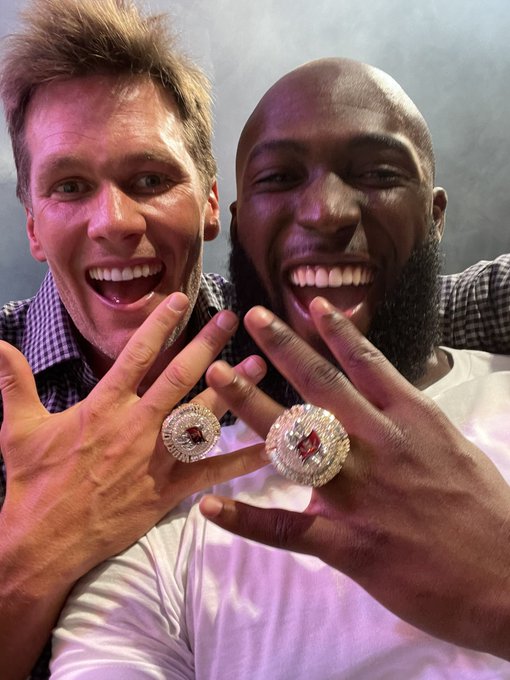 Last season the Patriots had quite a few who opted out and that did them no favors for the 2020 season. After Brady parted ways the Patriots brought in veteran QB Cam Newton to QB the team in 2020 and in his first game of the season against our Dolphins he came away with a 21-10 win and had 15 carries for 75 yards and two TDs in what looked like a beginning of good things to come they looked pretty good.
But they ended up going 7-9 and failing to make the playoffs. Cam averaged 177.1 passing yards per game in 2020 (the fewest in the NFL among 35 qualified quarterbacks). He also ranked toward the bottom of that group in TD-to-INT ratio (8:10) and passer rating (82.9). But he had 592 rushing yards (third-most among QBs) and 12 rushing touchdowns (most among QBs) last year.
So in 2021, the Patriots did something unprecedented for them under Bill Belichick this off-season they were the biggest spender in free agency history!!!! The Patriots' $159.6 million in guaranteed money spent on free agents signed after the start of the 2021 league year on March 17 sets an NFL record, according to ESPN Stats & Information. The question is why didn't they do that to help Tom Brady with more talent before he got frustrated and left?
The Patriots not only reloaded but also in the April draft drafted what they hope to be their next future franchise QB when they selected in Round 1: No. 15 – Mac Jones, QB, Alabama the highest the Coach/GM has ever selected a quarterback in his New England tenure. (Not a lot of pressure?)
The key will be how good their defense can be in 2021 as Bill Belichick is one of the best defensive minds in the game and that should be the catalyst to their season's success as they will go as far as their defense will take them. On offense, their run game should complement their solid defense.
The Patriots have retooled and are legitimate contenders again for the AFC East title and potential SB appearance? Time will tell. Is the dynasty over or was it just in hibernation? This 2021 season will sift out that answer.
Should make for an interesting 2021 season.