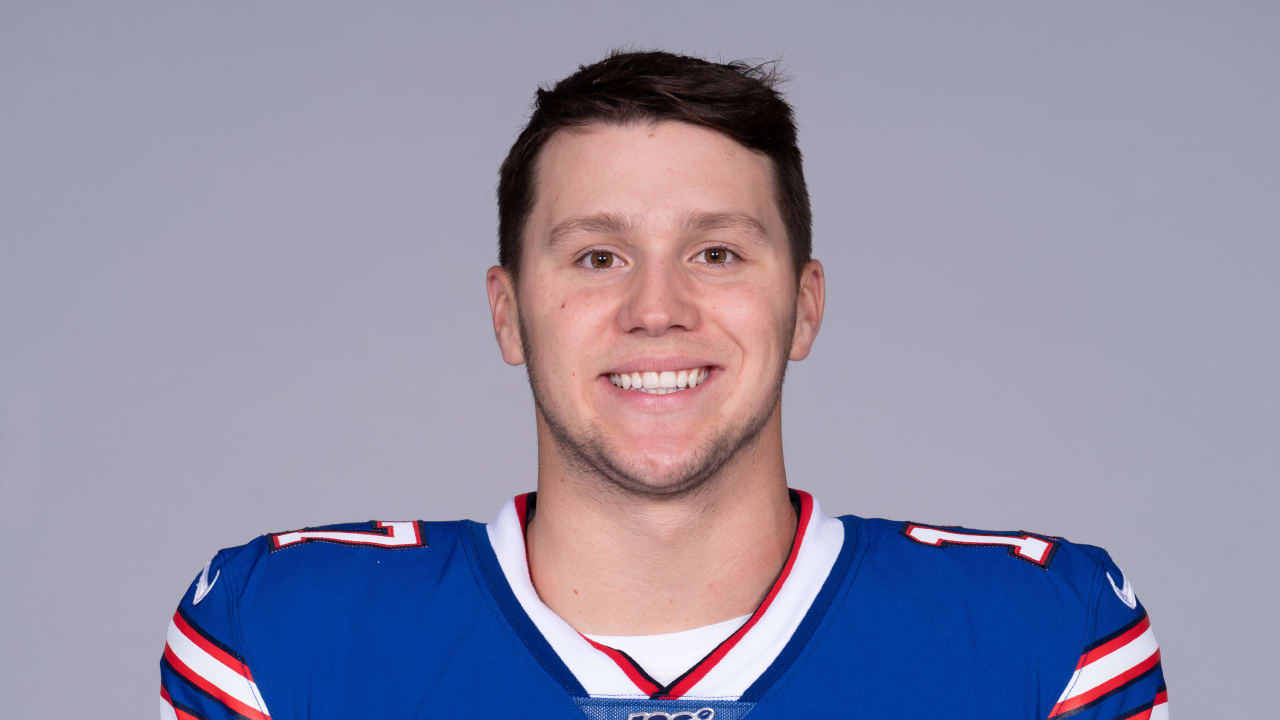 Last season for the first time since 1995, the Bills won the AFC East, and it is their hope that they repeat that task in 2021 as the season will soon kick off in just about one month from now.
The Buffalo Bills were one game away from making it to the Super Bowl and they have a reason for optimism and hope for the 2021 season as they are already the favorites by many to win the AFC East again in 2021.
What spurs that confidence is the fact that the Buffalo Bills quarterback Josh Allen has simply been amazing and his growth and development over the last three years are to where he is now a top quarterback in the NFL, not bad company when you consider the names hovering in the top spots at QB in the NFL.
The Buffalo Bills last year were both good and lucky as they went 5-1 in one-score games last season, something that probably won't happen again in 2021, and with the AFC East now more competitive it just might be that much harder to repeat their 13-3 record, even though they now play 17 games.
The Bills surprisingly bring back all their coaching staff from last year, many thought they would lose either one if not both their offensive and defensive coordinators, with that not being the case the continuity that this team enjoys is a big advantage in their favor heading into the 2021 season.
Every team goes through changes every off-season and Buffalo is no exception as they've had some losses and some gains, but the most important pieces remain in place.
Starting with the most important piece to any team the quarterback and as was mentioned earlier Josh Allen is a top tier quarterback in the NFL, his maturation over the years has been astounding and he seems to get better every year, but it should be hard to top his production from last year.
Josh Allens 2020 stats:
Year
Team
CMP%
YDS
TD
INT
Rating
2020
Bills
69.2
4,544
37
10
107.2
The Bills bought in Mitch Trubisky as the backup quarterback to Josh Allen this year as Matt Barkley has moved on, not sure if this is an upgrade or a neutral move but it is still a good move for a backup quarterback as we know Josh Allen tends to run a lot and is most likely counting his days before an injury could potentially sideline him.
Buffalo has one side of their cornerback spot tied down as Tre'Davious white is one of the better cornerbacks in the league, but the Bills are looking for someone to play opposite him and they'll have open competition in camp for that position.
It's the edge rusher position that the Bills are hoping for improvement and should be one of the biggest concerns heading into the 2021 season as that position has very little experience and they don't know what to expect.
The Bills did go into the draft adding young edge rushers to the team Gregory Rousseau In the first round as well as Carlos Bashman jr. In the second round to match up with Last year's second-round pick A.J Epensa.
They also added Efe Obada A veteran Defensive end who has bounced around the league over his career his last stop was in Carolina well he did get 5.5 sacks. So, Buffalo has made an attempt to improve their pass rush a weakness last year.
In addition to arguably the best WR in the NFL (Stefon Diggs) Buffalo also added in free agency WR Emmanuel Sanders and RB Matt Breida former Dolphin player last year who Miami did not properly utilize.
Stefon Diggs 2020 Stats:
Year
Team
REC
YDS
AVG
LNG
TD
ATT
YDS
AVG
2020
Bills
127
1,535
12.1
55
8
1
1
1.0
Notable departure WR John Brown who is released by the Bills in the off-season.
That pretty much sums up the Buffalo Bills and it is a great possibility that they once again will win the AFC East this year, but it will be much more challenging because every team in the division has improved, even the Jets who finally parted ways with Adam Gase, they too will be a better team through addition by subtraction.
Even though the Dolphins were on the Bills heels all last season the final game of the season when it really counted the Dolphins got blown out in Buffalo who have owned Miami over the last three seasons, and they enjoy a five-game win streak vs our Dolphins.
For Miami to win the division they will have to go through Buffalo and that will be no easy task.
**********PLEASE DON'T FORGET TO CLICK THE STARS ABOVE ***********
Please help create better content in the future as well as giveaways such as upcoming TDS T-Shirts, Game Tickets, Giveaways, and cashback opportunities. For as little as .99 cents a month you can contribute to the growth of TDS and the podcast.
Please become a sponsor, there are 3 monthly price ranges to choose from .99 basic content /4 .99 with special content with more giveaways / 9.99 premium that will get you even more special content as well as many more giveaways others will not enjoy! (Click Here To Support!)
PLEASE GRADE THE ARTICLE AT THE TOP (1-5 STARS)!
(((((((COMPUTER GENERATED WEEKLY PREDICTIONS IN LATEST PODCAST))))))))
((((Please support my site by listening to my podcast I have sponsors!))))
Get This Weeks Prediction On TDS PODCAST!