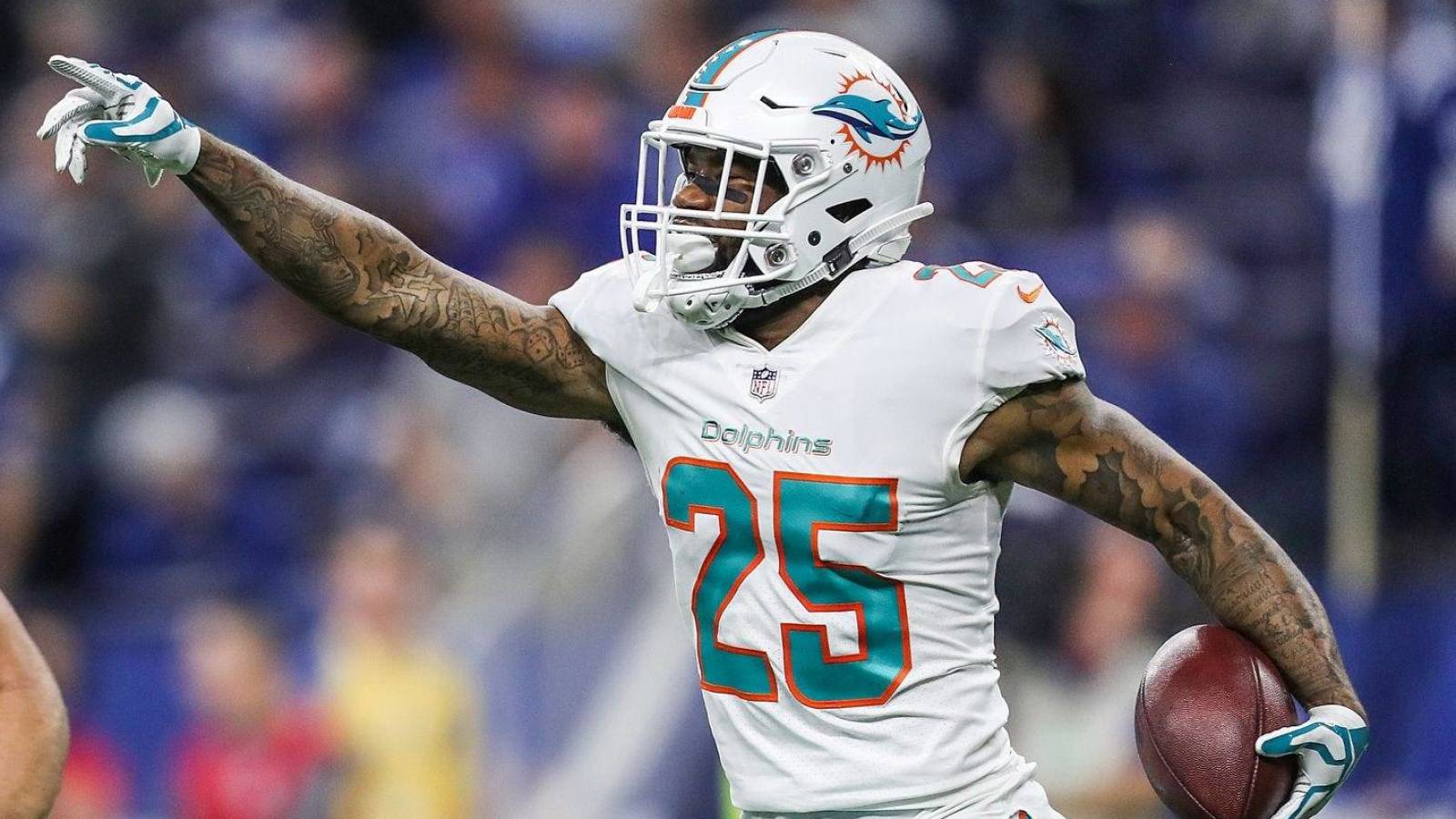 Xavien Howard has requested a trade, this is what he posted on his instagram account this evening:
"I've given my heart and soul to the Miami Dolphins franchise since they drafted me in 2016 and want to make it clear that I love my teammates. They are my family. But what I've learned is that the business side of the NFL proves organizations don't always have a player's best interest at heart."My experience with the Dolphins the past few seasons has taught me that. In 2018 I signed an extension that I'll admit I didn't completely understand, or feel comfortable with. I've played on that deal for two seasons and didn't complain, but everyone knows I've significantly outperformed that deal.
I'm one of the best cornerbacks in the NFL, and the tape backs up that claim. The assignments I'm given, shadowing the opposition's best player with little help, proves my value, my worth. Yet, I'm the second highest paid cornerback on my own team, and it's not even close."I want to clear up a few misconceptions about my situation. My agent David Canter and I have never once asked for a completely new contract…We wanted things to work out with the Dolphins, and brought solutions to the table — like guaranteed money — that we felt were win-wins for both sides. There were proposals of adjustments that wouldn't just make me feel more respected, but were also cap friendly. But the Dolphins refused everything we proposed.
"This is why I don't feel the organization has dealt with me in good faith. I don't feel valued, or respected by the Dolphins. Just like they can take a business-first approach, so can I
"That's why I want to make it clear I'm not happy, and have requested a trade. Until that trade happens I am just here so I don't get fined, and will handle myself like professionals do."
First of all he is wrong about the date of his contract as it was in 2019 not 2018 when he signed his new deal and that was basically added to his rookie deal and really started in full in 2020! So he actually is just one year into his new deal he signed. Maybe his agent should let him know that fact!
For Howard to say "I don't feel the organization has dealt with me in good faith. I don't feel valued, or respected by the Dolphins" is just laughable when he was at the time of his signing the highest paid CB in the league and that was a deal he signed! Oh that's right he didn't fully understand the deal???
Then this is the real reason he is upset when he says…. I'm the second highest paid cornerback on my own team, and it's not even close. I am sorry but Howard is also the 2nd highest player on the entire team and Byron Jones makes more because that was what the Market Value dictated last year. Howard is still the 6th highest paid CB in the entire NFL.
Instead of appreciating that Miami went out and found a top CB to play opposite Howard and COULD BE THE REASON HOWARD HAD THE SUCCESS HE DID LAST SEASON he is tripping over 1.5 million dollars the amount he claims is "NOT EVEN CLOSE" in their contracts.
I have posted numerous articles detailing how Howard actually averaged 10.5 games and 5.5 INT's since signing his deal. He is scheduled to make $15.1 million this year and if he plays out his current contract THIS YEAR he will have made over 32 million dollars since being drafted by Miami and he now wants more? He has 22 int's in 5 seasons and average of 4 per season. But somehow he feels he has out performed his pay? Really!!!???
I am happy Howard went public as Miam's management hates to have their dirty laundry out in the open or any dealings for that matter, they value behind closed doors negotiations. So if this forces Miami to trade Howard sooner I say make that deal get the value you can at his peak and when he goes to the next team I hope he will be happy and get the money he don't deserve from some other team.
Time to trade this SELFISH prima-donna! What say you? I invite your comments below.
**********PLEASE DON'T FORGET TO CLICK THE STARS ABOVE ***********
Please help create better content in the future as well as giveaways such as upcoming TDS T-Shirts, Game Tickets, Giveaways, and cashback opportunities. For as little as .99 cents a month you can contribute to the growth of TDS and the podcast.
Please become a sponsor, there are 3 monthly price ranges to choose from .99 basic content /4 .99 with special content with more giveaways / 9.99 premium that will get you even more special content as well as many more giveaways others will not enjoy! (Click Here To Support!)
PLEASE GRADE THE ARTICLE AT THE TOP (1-5 STARS)!
(((((((COMPUTER GENERATED WEEKLY PREDICTIONS IN LATEST PODCAST))))))))
((((Please support my site by listening to my podcast I have sponsors!))))
Get This Weeks Prediction On TDS PODCAST!