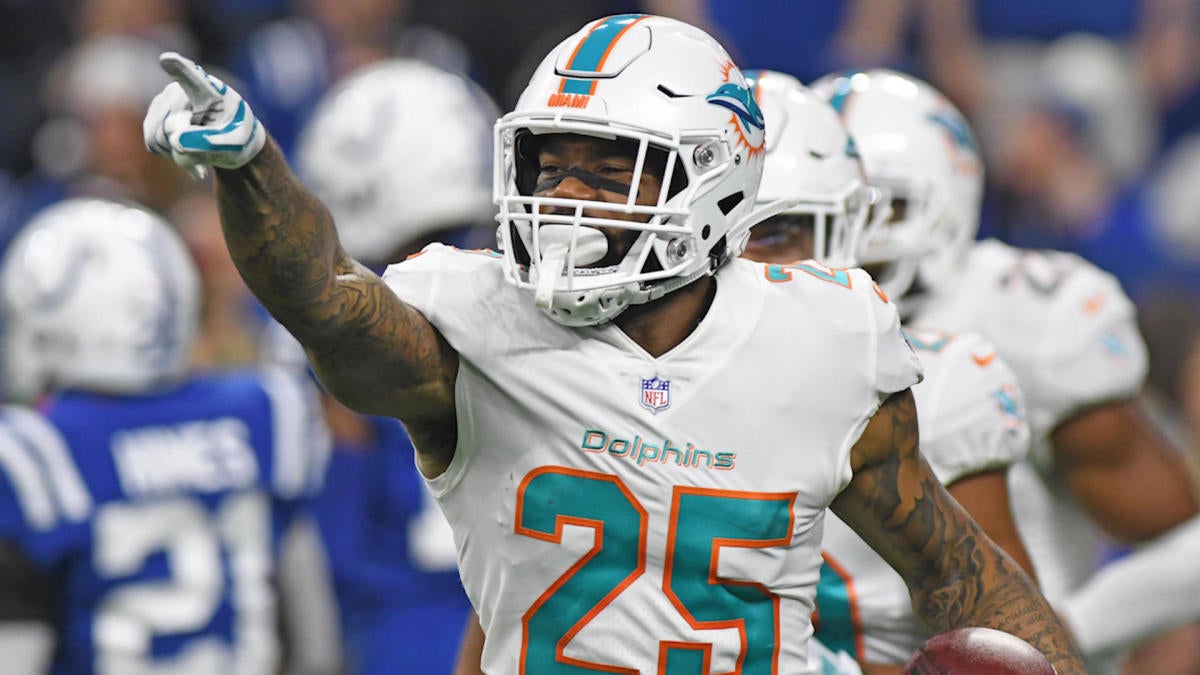 I have been preaching this for all this past offseason that CB Xavien Howard was a problem waiting to happen and it has finally happened! Howard has not shown up for mandatory minicamp because he wants more money. He wants to not honor his word and renegotiate his record setting deal just two years ago., it is just a one-year deal because he was extended in his final year of his rookie deal. Miami SHOULD NOT BUDGE!!!!!!!!
Howard is going into year two of a five-year deal he signed in 2019 for 75 million dollars out of the first two years played Howard had one season (Last Season) that he lived up to his extension as the same year he signed in 2019 he had injuries and off the field issues.
Howard signed his new deal on May 9, 2019 and a few months after signing his NEW DEAL During a 911 call on Dec. 29, 2019, the fiancée of Miami Dolphins cornerback Xavien Howard alleged he abused her on multiple occasions…shortly after Howard was arrested that day and charged with domestic battery. I cannot imagine how disappointed the Dolphins management was at that time.
What was also an issue at that time was that Howard was also dealing with an injury that caused him to miss games as he underwent knee surgery that December that required the aid of crutches when he appeared at the Broward County Court. (See Here)
Howard played only 5 games in 2019 and had 1 INT!!!!
If you add 2019 and 2020 and divide by two, he had since signing his new deal played on average 10.5 games and 5.5 INT's so, how is it he deserves an extension? It is strange how I do not recall Howard offering to give the Dolphins any money back off that pathetic year he had just after signing a new contract where he was injured and had legal issues!
But now that he is finally lived up to what they expect him to do and did his job in 2020 he is too busy counting other people's money because he allows people around him to convince him that this is the wise thing to do.
Listen, I get it there is going to be a rift within the fan base because some like the fact that he is one of the best cornerbacks in the league, I am not going to argue that point. At the same time, he needs to live up to his word, this is not the year to be holding out, now if he has another full season and produces up to the level, he did in 2020 this year then yes let us talk about it!
The Dolphins have death at the position and a bunch of young players that is ready to step up and maybe one of them is going to have to step up sooner rather than later, I have been arguing at all off-season that the Dolphin should be looking to trade Xavien Howard because he is a cancer he's a selfish individual and has knee issues and is getting close to that age of demarcation 30! (27 Now)
Howard is not the type of player coach Brian Flores talks about when he's talking about a team player, Emmanuel Ogbah who is also looking for a contract extension has shown up for mandatory camp! Mike Gesicki too! Both are deserving of extensions before Howard!!!!
Howard who only did what he supposed to have done, now had this been two years when he had 10 interceptions back-to-back maybe I would consider saying hey let's give this guy more money but that's not the case.
I'm angry and I'm tired of this guy and I just hope the dolphins find someone who's willing to be a trading partner for him in fact I wanted Dallas to to take him and it still might not be out of the question that a team like a Dallas Cowboys who could use zoom in Xavien Howard and might be willing to give up some money especially since they got jumped in a draft as they had intended to take Patrick Sartain the second
Xavien Howard will be the best quarterback that the Dallas Cowboys could use at this date and time as they compete in their division and at the same time Miami could probably get future draft picks for Xavien Howard at least a number one if not more so now it's time for the dolphins to start shopping this guy and get this cancer out of here so it doesn't ruin the attitude of a young players one bad apple should not spoil the whole bunch.
See Also : Doubling Down On Trading Xavien Howard
**********PLEASE DON'T FORGET TO CLICK THE STARS ABOVE ***********
Please help create better content in the future as well as giveaways such as upcoming TDS T-Shirts, Game Tickets, Giveaways, and cashback opportunities. For as little as .99 cents a month you can contribute to the growth of TDS and the podcast.
Please become a sponsor, there are 3 monthly price ranges to choose from .99 basic content /4 .99 with special content with more giveaways / 9.99 premium that will get you even more special content as well as many more giveaways others will not enjoy! (Click Here To Support!)
PLEASE GRADE THE ARTICLE AT THE TOP (1-5 STARS)!
(((((((COMPUTER GENERATED WEEKLY PREDICTIONS IN LATEST PODCAST))))))))
((((Please support my site by listening to my podcast I have sponsors!))))
Get This Weeks Prediction On TDS PODCAST!