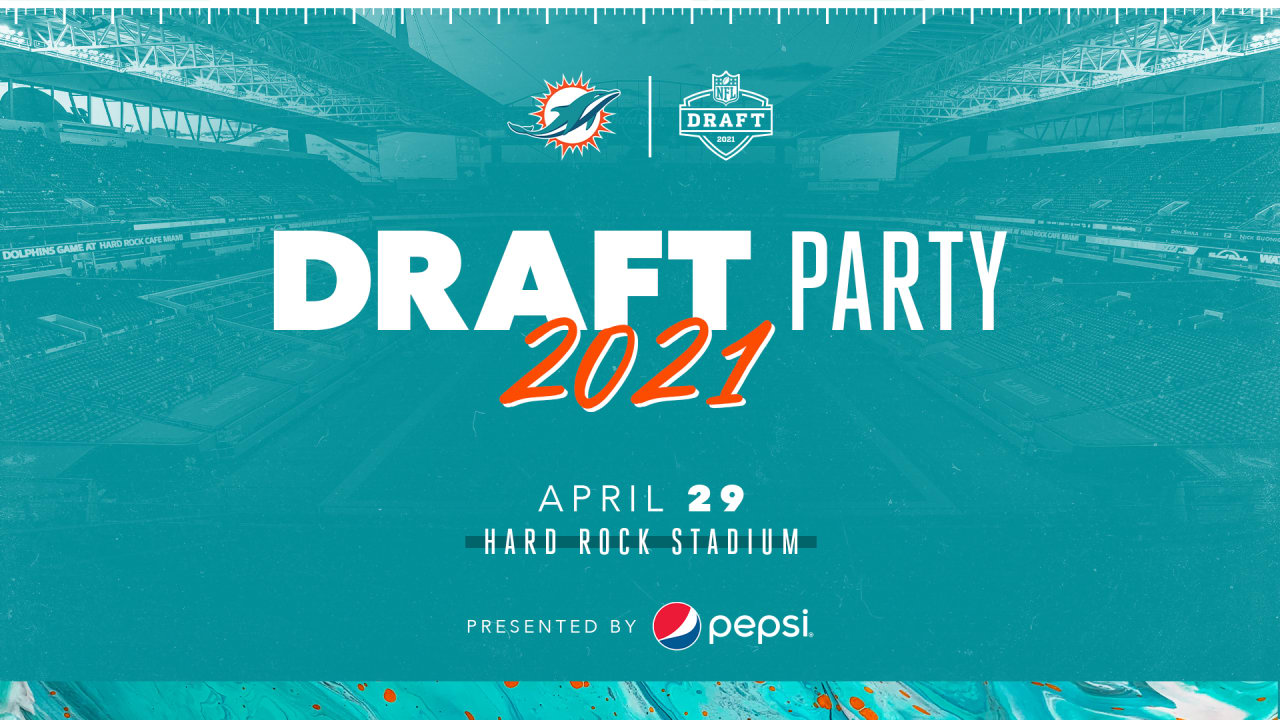 I have never been a fan of grading drafts because you never know what is going to happen to these kids coming into the professional level, some will come in and do very well, others will have struggles and still some will just not make it.
Obviously, it is our hope that at the least Miami's first-round picks all live up to expectations, last year we had two of our first-round picks that did not quite live up to expectations, one being first-round quarterback Tua Tagovailoa and the other CB Noah Igbinoghene taken 30th overall and a 2020 draft.
So, I decided I am going to (starting this year) make this one of my signature articles entitled "ranking Miami Dolphins draft by favorites". It's going to be my favorite picks of the draft in order and why, it could be the very first pick of the draft or the last seventh-round pick?
My Favorites By Order:
Oregon safety Jevon Holland
I absolutely loved this pick, it is by far my favorite pick of the draft for more than one reason (We share the same last name I see a jersey sale in the future) for the Miami Dolphins in my book Safety was a huge need, one that should have been addressed early in the draft (unlike the running back position) at least we got the top-rated safety on my board Jevon Holland.
Like I said in previous articles, I Love Bobby McCain but he is not a true safety neither is a Nikolas Needham they both are converted cornerbacks playing Safeties.
Last year began the change as the Dolphins drafted S Brandon Jones who had a decent season, I am sure they are looking to him to take that next step and now we have added another young safety Jevon Holland who will have this year to learn the defense and grow into his position.
Eventually 3 or 4 years down the road we might have the best safety tandem in the NFL.
Brian Flores will make sure that these two young studs will develop into potential Pro-bowl players and I hope that Javon Holland makes it easy to forget former safety Minkah Fitzpatrick who lacked the maturity to be on the Dolphins roster. I have a feeling Holland already knows he will be asked to be versatile in Flores' defense, and is willing to accept his role!
This kid is exactly who I wanted probably even more so than the other top WR's because he fits exactly with what the Dolphins need in their crowded wide receiver room. Speed kills and the Dolphins receiving group last year lacked that element, even though in free agency they signed speedy WR Will Fuller and have returning WR Albert Wilson (who opted out last year) as well as Jakeem ROCK HANDS Grant they all possess speed, and that is what we needed at the receiver position.
Now Miami can use speed to force defenses to adjust and play off coverage and our TE's and bigger WR's can make a killing underneath. Tua Tagovailoa needs receiver who can separate and that just might open more opportunities for other positions on offense, even our RB's.
University of Miami DE/OLB Jaelan Phillips
This is where I am at the crossroads with this pick, much like the same thing that happened last year with Noah Igbinoghene who is taken 30th overall instead of the one of the top RB's who I desired Jonathan Taylor from Wisconsin.
I had RB Najee Harris as the pick I would have taken at number 18 who many ironically keep claiming you don't draft a running back in the first round. I'm not sure where that stupid idea comes from but I am 100% In disagreement with that thinking, I don't see how anybody would want to take the second, third, fourth or 20th best running back coming out of college over not just taking the best projected one, especially when you had the opportunity too do so last year and this year as the Dolphins passed up top running back's and sought other options at RB.
I get it, we have a defensive coach, and I am quite sure he holds weight as to who we draft, I'm just frustrated with this Dolphins managements apathetic attitude towards the RB position, I think it's a collective philosophy that I just do not agree with.
With that being said DE's and LB's are also positions of need for Miami and so I can't criticize them too much if they decide to go with either of those positions over running back even though I've made the argument and I still feel with Miami's defense ranking fifth in points allowed last year that defense was the least of our concerns.
I feel if you get a top RB in the draft that he helps not only your defense but our young rookie quarterback more than adding another defensive player that early. So, without raining on Jalen Phillips parade, I welcome him to the Dolphins and hopefully the medical issues that's been a red flag for quite a few having concerns about concussion issues are things of the past. I hope he has a better rookie season than young rookie CB Noah Igbinoghene had last year.
Notre Dame OT Liam Eichenberg
I love the Dolphins relentless pursuit of trying to build a quality offensive line and they are leaving no stone unturned either through the draft or free agency Miami even traded up from the 50th pick to the 42nd pick and gave up a third round pick next year to position themselves to draft Eichenberg.
This pick is just another example of Miami's commitment to get it right and I applaud the moves any time they are working on fortifying both lines Offensive and Defensive.
Some are projecting right tackle, Brian Flores said he does not designated any rookie anything especially when you consider that the rookies have to come in and earn a spot on this roster, Eichenberg will be somewhere on the line whether OT or G he even offered up in his post draft comments a willingness to play center if they need him, he'll do whatever it takes and that's the mentality of every player that this Dolphin team seeks from free agency and the draft they'll do whatever it takes for the team not for themselves.
Boston College TE Hunter Long
For some this was a head scratcher as TE was not a position of needing, these are the same fickle people who wanted Miami to draft TE Kyle Pitts with our 6th pick in the 2021 NFL draft. I agree TE was not a big need, but we also have our favorite TE entering a contract year as Mike Gesicki will be in the final year of his rookie contract and will be looking to make a deal. His play warrants that he should be giving serious consideration of being one of the top paid TE's in the league. Also TE Durham Smythe too will be looking for his 2nd contract after this year. So it is possiable one or both players futures are up in the air.
Miami didn't get the top rated TE , they got the second best rated TE on many peoples board, I'm not sure why anybody would have a problem with this pick, we know Brian Flores is a Boston College Alum and I'm pretty sure that may have had something to do with this addition as well as they had him at the senior bowl this past year, either way he's another weapon that's going to be available for Tua Tagovailoa do use in the 2021 season.
Do we need further proof of how committed this team is in trying to build not only a quality offensive line but one with depth, as they are with every position if you paid attention to free agency and the draft, Miami is plugging holes perfectly, I just wish the one position that I wanted them to address in the first round would have come to fruition this year.
Cincinnati RB Gerrid Doaks
I sometimes feel Like the Dolphins are snubbing their nose at us fans, that is why they waited to the last pick in the last round to address a need that many of us feel should have been addressed in the first or second rounds.
After seeing Najee Harris go off the board, I was on board with the second and even a third best running back on the draft board, even some middle round pick at the running back position would have been nice. I am just going to have to agree to disagree with their philosophy on the running back position.
I am still hoping and praying that somewhere along the line running back/offensive coordinator coach Eric Studsville will someway move on from Miami, whether he is fired, quit or whatever I have been calling for his removal for the last 2 to 3 years after seeing how he is handled the running back position and Dolphins continue to rank in the lower end of the league in rushing.
Nonetheless Cincinnati running back Gerrid Doaks really does embody what this team needs as far as a power running back who can catch and block well.
The Dolphins made sure their running back room have the skillset that hopefully will help this team reach their goals this year, making it to the playoffs. I cannot help but think that somewhere by seasons in as a Steelers and Najee Harris get comfortable with each other, we are all going see once again how the Dolphins blew it.
Last year RB Jonathan Taylor was passed up as well as other top backs who all had decent seasons it would have been extremely helpful in the Dolphins failed attempt to make it to the playoffs because the Indianapolis Colts who selected Jonathan Taylor leapfrogged Miami into the playoffs while the Dolphins laid an egg and gave up 56 points.
Just imagine if they had a ball controlling running game to slow Josh Allen down by keeping on the sidelines. Overall, I am happy with the way this 2021 draft class, I see quite a few players that should become immediate contributors as well as starters and I also see our Dolphins continue to build through the draft and with young talent this team's arrow is continuing to point upward.
For a lifelong Dolphins fan who is suffered many years of mediocrity, I am forever grateful to Dolphins Management Despite some minor disagreements.
Please help create better content in the future as well as giveaways such as upcoming TDS T-Shirts, Game Tickets, Giveaways, and cashback opportunities. For as little as .99 cents a month you can contribute to the growth of TDS and the podcast.
So click on the sponsor, there are 3 monthly price ranges to choose from .99 basic content /4 .99 with special content with more giveaways / 9.99 premium that will get you even more special content as well as many more giveaways others will not enjoy! (Click Here To Support!)
PLEASE GRADE THE ARTICLE AT THE TOP (1-5 STARS)!
(((((((COMPUTER GENERATED WEEKLY PREDICTIONS IN LATEST PODCAST))))))))
((((Please support my site by listening to my podcast I have sponsors!))))
Get This Weeks Prediction On TDS PODCAST!