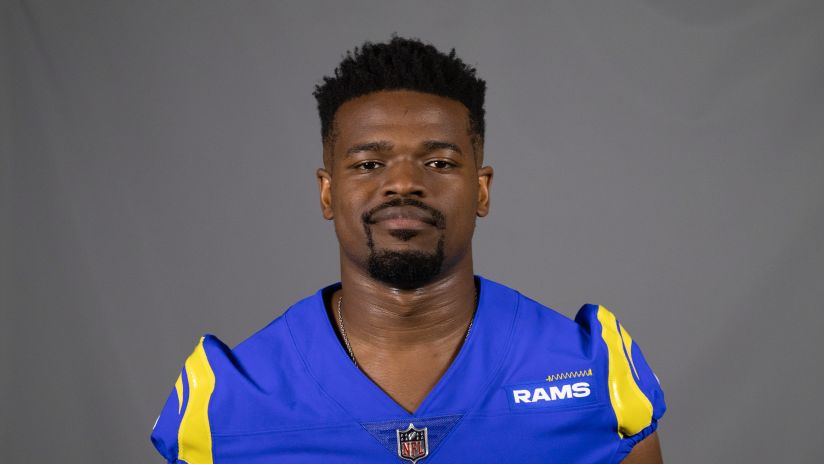 I admit I am guilty; I remember the Dolphins signing running back Malcolm Brown in free agency but really did not pay attention and never investigated his play over the years. So, I popped in one of his highlight videos and was pleasantly surprised. Malcom is a power RB who blocks and catches the ball well, he is exactly what I have been saying we need. He is also though and even though he is a 6–7-year veteran he has very low miles on his tires.
It is obvious that the Dolphins do not agree with those of us who feel a top tier running back is what this team needs and I was again disappointed when they passed up the 3 top RB's in this year's draft, but I will be the first to say I am not a professional and neither are any of the other bloggers and sports writers who have strong opinions on what this team should do.
It is not just a Chris Grier and Brian Flores; you also have Marvin Allen and Reggie McKenzie two very well respected and experienced talent evaluators. Along with a host of scouts that help in their decision making. None of us amateur wannabes are even remotely qualified to question their decisions. They did by the way win 10 games last year….
So, when you hear all these opinionated folks (Including me) telling you that the Dolphins should have drafted somebody they wanted, consider the source. The reality is the Dolphins are building a team to win the way THEY THINK it should be built, they are professionals so while there are some people who I feel have a different agenda as to why they keep throwing rocks at our management team, I on the other hand truly do appreciate the Dolphins management.
After listening to Chris Grier make a comment in his second day interview of the most recent draft picks, he said that they are happy with the running back room so that prompted me to pull up video and look at Malcolm Brown.
I must say I like what I saw, Michael Brown is that running back I've been saying we need all this off-season yes I'm still extremely disappointed that we didn't get Najee Harris but I do recall listening to Harris in a podcast with Adam Schefter say this about Todd McShay who gave some critique about his lack of catching in his first two years in college: 'Todd McShay can kiss my a– I saw a little immaturity in Najee Harris with his comments in the podcast and that made me somewhat question whether not he's the right guy for this team, no I'm not saying that's the reason why the Dolphins didn't pick him, But you never know… (Listen Here)
Other than not taking a top tier running back, there is nothing about this draft that I do not like. I love every pick they made it is exactly what they need for this team, so I am going to defer to our management and do what I always do hope and pray for the best for all these young rookies coming to play for our Miami Dolphins.
So, looking at our running back room I love Myles Gaskin and Salvon Ahmed we just needed a power running back to complement them and Malcolm brown just might be the answer. Of course, they have opened themselves up to extreme criticism if for some reason Malcolm Brown turns out to be another Jordan Howard but as you know I am the ultimate optimist and I hope that the Dolphins have success with Malcolm Brown and whoever else they draft in the last day of the draft or go get in free agency at the running back position.
Please help create better content in the future as well as giveaways such as upcoming TDS T-Shirts, Game Tickets, Giveaways, and cashback opportunities. For as little as .99 cents a month you can contribute to the growth of TDS and the podcast.
So click on the sponsor, there are 3 monthly price ranges to choose from .99 basic content /4 .99 with special content with more giveaways / 9.99 premium that will get you even more special content as well as many more giveaways others will not enjoy! (Click Here To Support!)
PLEASE GRADE THE ARTICLE AT THE TOP (1-5 STARS)!
(((((((COMPUTER GENERATED WEEKLY PREDICTIONS IN LATEST PODCAST))))))))
((((Please support my site by listening to my podcast I have sponsors!))))
Get This Weeks Prediction On TDS PODCAST!