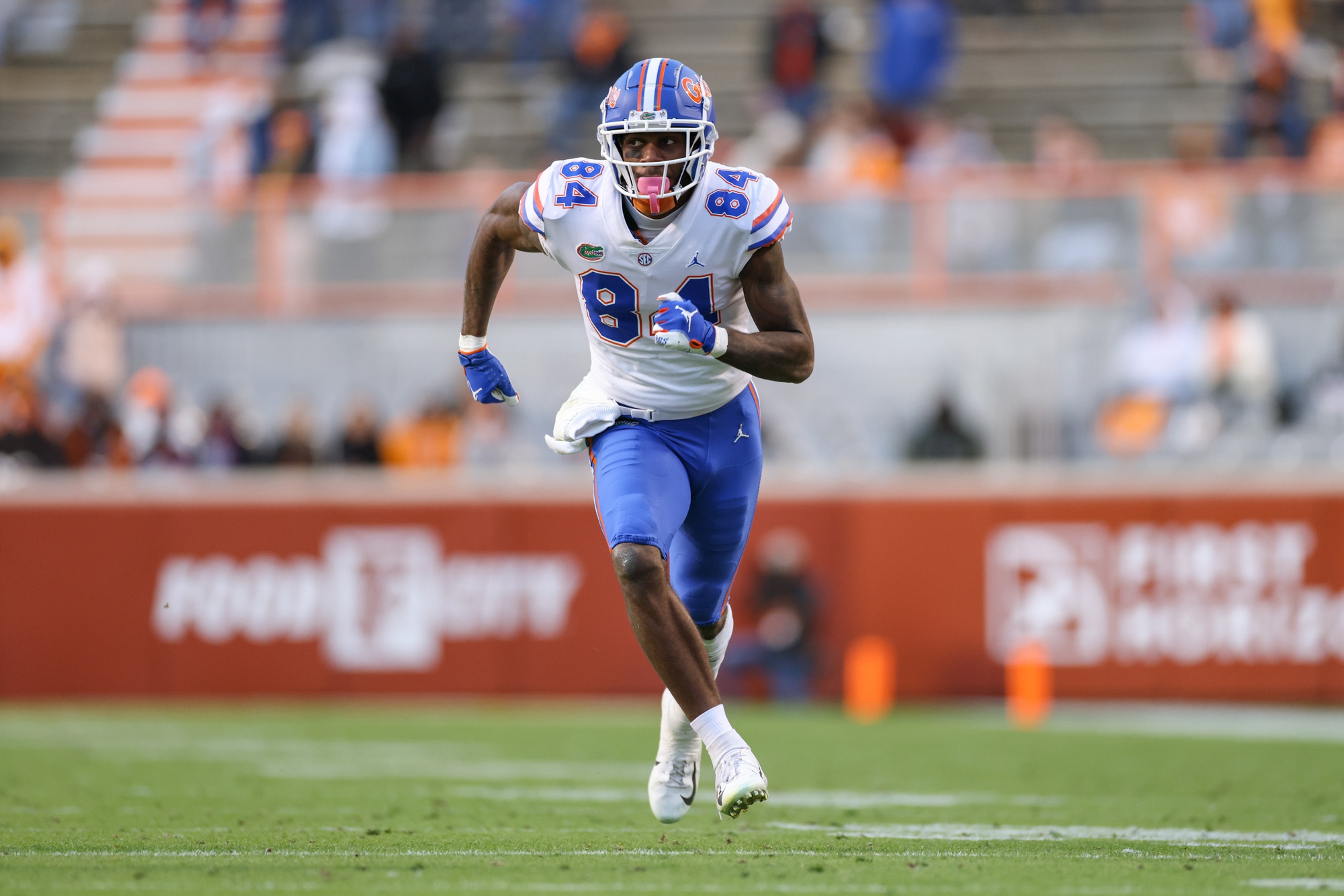 Every year a player shoots up the draft board as the draft draws near and no player has risen as fast as TE Kyle Pitts and I am intrigued at the possibility of Miami drafting him at the #6th spot.
What scouts are saying
Kyle Pitts measures in at 6-foot-6, 245 pounds, but he moves with the grace and the suddenness of a wide receiver, not a tight end. He has excellent change-of-direction skills, and he also shows impressive nuance with his route running. His explosiveness out of breaks is also top-tier for his position, allowing him to generate ample separation against linebackers. — Pro Football Network's Tony Pauline
Kyle Pitts is a 20-year-old TE who played college football at the University of Florida, he is 6′- 6″ tall and 240 LBS and is considered a freak, Pitts recorded an 83 3/8 wingspan at his Pro Day, this is said to be the longest wingspan of any wide receiver or tight end in the last 20 years.
I had TE as not a great need because of having Mike Gesicki who is one of the better receiving TE's in the NFL but after giving much thought I do see Dolphins GM Chris Grier who believes in drafting the best player available no matter the position drafting Pitts. I would not have a problem with drafting this kid because we would have a dual threat at the TE position and as Mike Gesicki is entering into his 2nd contract deal as his rookie contract will be up at season's end if the Dolphins do not sign him to an extension.
Pitts size and wingspan would be great for RedZone situations as well as a safety blanket to pick up yards in 3rd down situations and his blocking will improve as he learns his role in Miami's offense. More and more mock drafts are listing Pitts as Miami choice at pick #6 and for good reason. I am not sure who Miami will target but I cannot discount Pitts as he truly is a special player and is qualified to be considered as a top pick in the upcoming NFL draft.
I have visions of Kyle Pitts and Mike Gesicki as the next best Dual threat since Gronk and Hernandez and Tua could sure use a target like Pitts. We are just about three weeks away from the draft and it is more and more an annual event that for us Dolphins fans over the past few years has been the most exciting because of the great work by Dolphins management in acquiring picks and drafting young talented players as they rebuild this roster.
Fantasy impact: Rookie year
Tight ends are consistent in that they don't often put up strong numbers their rookie season, but Pitts could easily be an outlier. A team could use him as a mismatch everywhere on the field and not worry about his blocking early on. He would likely be inconsistent, but his offensive outbursts could be fantastic.
Fantasy impact: Career
Pitts has all the tools to be the best tight end in the game. Barring injury he's a lock to be a good fantasy tight end for a long time, but his upside is off the charts. He's a player worth taking a risk on with your No. 1 pick in a dynasty rookie draft.
What do you think, is Kyle Pitts worth the 6th pick in the upcoming draft?
Please help create better content in the future as well as giveaways such as upcoming TDS T-Shirts, Game Tickets, Giveaways, and cashback opportunities. For as little as .99 cents a month you can contribute to the growth of TDS and the podcast.
So click on the sponsor, there are 3 monthly price ranges to choose from .99 basic content /4 .99 with special content with more giveaways / 9.99 premium that will get you even more special content as well as many more giveaways others will not enjoy! (Click Here To Support!)
PLEASE GRADE THE ARTICLE AT THE TOP (1-5 STARS)!
(((((((COMPUTER GENERATED WEEKLY PREDICTIONS IN LATEST PODCAST))))))))
((((Please support my site by listening to my podcast I have sponsors!))))
Get This Weeks Prediction On TDS PODCAST!