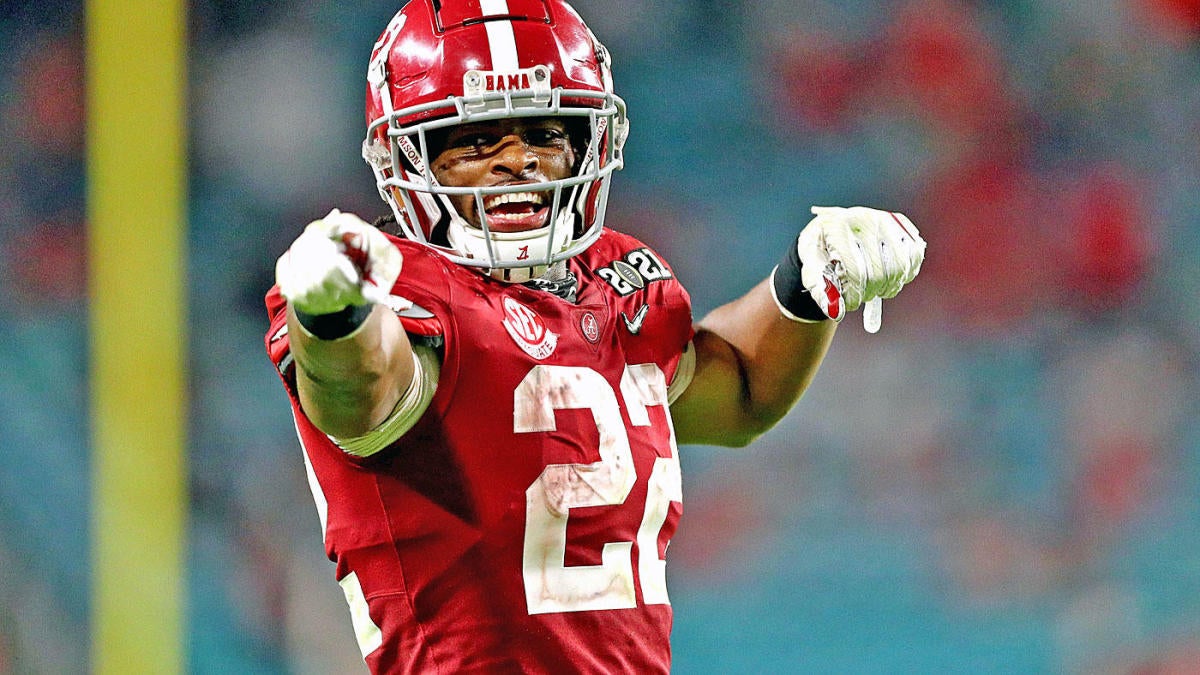 The Dolphins are in an excellent position to get the best running back in the draft, and many differ in their opinions on drafting an RB in the first round, some argue you can get a RB later in the draft and still possibly hit on that position. There is no doubt who the best RB in this year's draft class as Najee Harris is considered by most to be the top RB in the 2021 Draft.
Harris is a perfect fit for what the Dolphins need in a running back to add to their roster, with Miles Gaskins and Salvon Ahmed both being change of pace RB's that can be used to not wear out what would be our main running back in Harris.
Why Harris is head and shoulders above the rest:
Najee Harris possesses both power and speed and is an incredibly good blocker. He was a former teammate of our young QB Tua Tagovailoa and despite what anybody say Harris is more of a need than a WR, TE or O-Lineman because on the roster are young players as well as veteran players that cover those positions very well. Also do not discount what playing for Nick Saban dose for players, it's almost like they are prepared for the next level more than other college programs. Nick does not appear to be the easiest guy to please.
Now I am not saying that Miami should not address one of those positions with the 6th pick because those positions add value to the 6th spot in the draft. But I see no greater value for the 18th pick than Najee Harris and would be extremely disappointed if Miami pass up one of the top RB's in the upcoming draft like they did last year. I still say had Miami taken Wisconsin's Jonathan Taylor instead of Noah Igbinoghene in the draft last year the Dolphins would have made the playoffs. It was Taylor who made the difference for Indy over Miami.
Harris possesses everything the Dolphins can use, he can catch the ball out of the backfield, he can block, and he can run between the tackles. Many people seem to always have this opinion that you do not need to draft a running back in the first round. Yes, there are some examples of RB's drafted later so I ask you what has that gotten in the Dolphins over the years?
The RB position is extremely important to a team like Miami that relies on their Defense as a major strength because being able to control the time of possession is the key to beating these high-powered offenses by keeping the chains moving with effectively running the ball. Our steller Defense gets the rest they need and can come in and pin their ears back and play lights out!
The 3 best power running backs in Dolphin's history are as follows: (ALL FIRST ROUND PICKS)
Ricky Williams drafted by New Orleans 1999 / Round: 1 / Pick: 5
Larry Zonka drafted by Miami 1968 / Round: 1 / Pick: 8
Backs like Harris are ranked high because they possess the tools to be special at their position. It is time for Miami to get the best of the best! I sure would hate to see this guy tearing up the league in another uniform…. Like any of our division rivals???
The only knock on Harris is that he is 24 years old, but that could also be to his advantage as his body is more mature than a 22 year old RB. Either way Miami should not come out of the 2021 NFL draft without one of the top RB's in this year's draft class, and they get no better than Najee Harris, hopefully Miami will not repeat the same mistake twice!
Please help create better content in the future as well as giveaways such as upcoming TDS T-Shirts, Game Tickets, Giveaways, and cashback opportunities. For as little as .99 cents a month you can contribute to the growth of TDS and the podcast.
So click on the sponsor, there are 3 monthly price ranges to choose from .99 basic content /4 .99 with special content with more giveaways / 9.99 premium that will get you even more special content as well as many more giveaways others will not enjoy! (Click Here To Support!)
PLEASE GRADE THE ARTICLE AT THE TOP (1-5 STARS)!
(((((((COMPUTER GENERATED WEEKLY PREDICTIONS IN LATEST PODCAST))))))))
((((Please support my site by listening to my podcast I have sponsors!))))
Get This Weeks Prediction On TDS PODCAST!