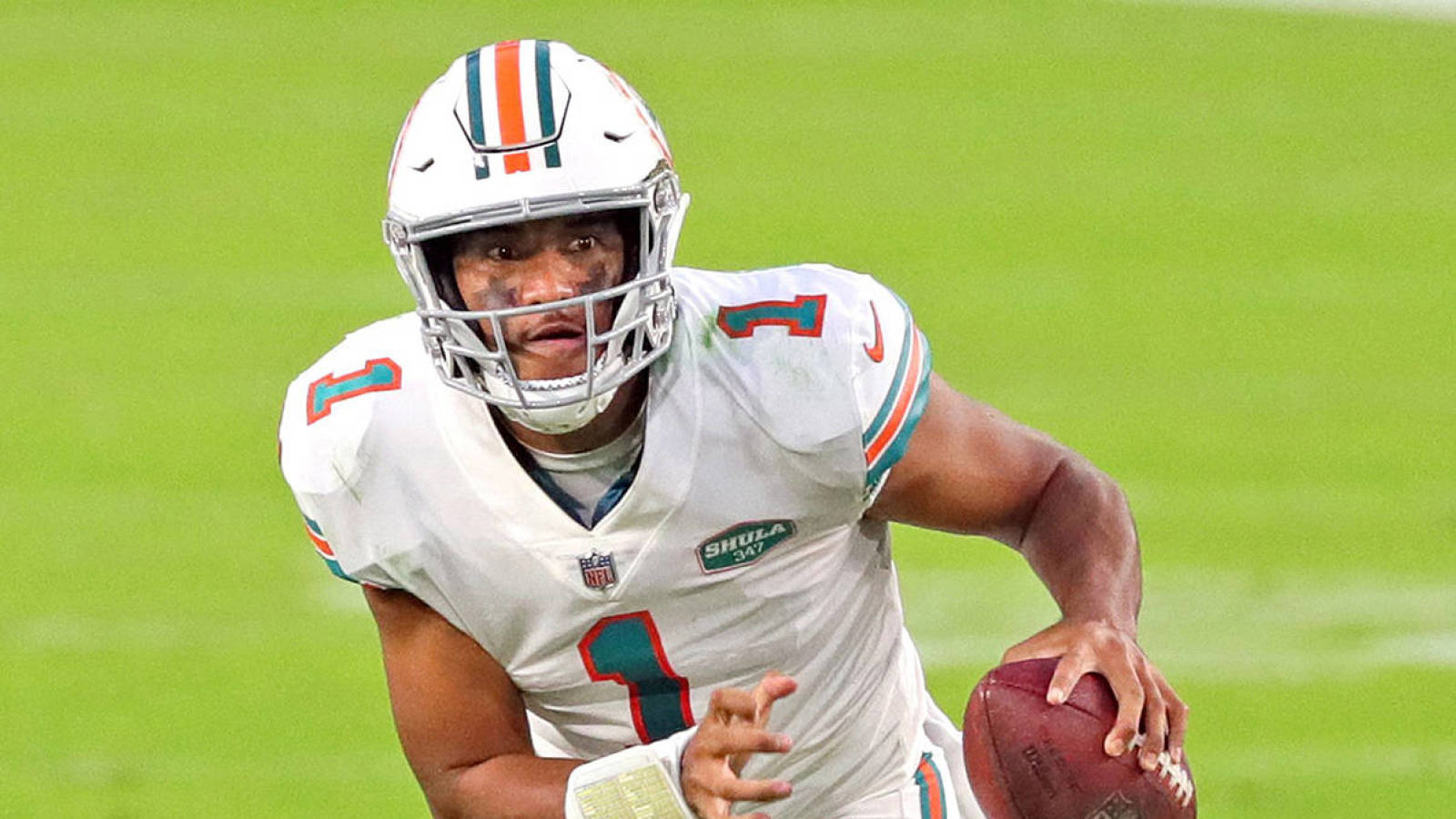 I get it we have a lot of impatient people and for good reason, we've suffered a long time since this Dolphin' team has been relevant, in fact it goes back to the retirement of Don Shula and subsequently the eventual retirement of Dan Marino well over 20 years ago.
The success of this rebuild in just the first two seasons has many of us wanting this team to go for it all get the highest paid free agents we can get and do whatever we can to make this team a Super Bowl contender NOW. (or at least beat the Bills….)
Yes, I am on board with the idea of trading for Deshaun Watson but as I said before I will just trust in GM Chris Grier and HC Brian Flores who have done an incredibly good job to date, so whatever decision they make I will back 100%!
As If I have A Choice 🙂
This article is written with the idea that we are going to stick with Tua Tagovailoa and go ahead and build around him an offense that can be as comparable to our defense.
As is always the case in the off-season there has been many rumors and speculation as to who the Dolphins will target in free agency One of the top receivers? One of the top running backs? Nobody knows because our management does an excellent job of keeping things close to the vest.
I have laid out my idea as to what they should do, and the title of this article is where I feel the Dolphins would be wise to follow in that direction.
Once again assuming that Miami will keep Tua Tagovailoa I think the Dolphins should just focus on the defensensive side of the ball in free agency adding whatever pieces they need to take to strengthen the defense even more turning it into the best defense in the NFL number 1!
We have the right quarterback for our defense because Tua will protect the football, he is not going to turn the ball over to many times, so we can be assured that he is not going to lose many games by throwing crazy interceptions. At the same time if the Dolphins follow my plan of drafting two young running backs and two young wide receivers with their first four picks how much would that add to this offense in assisting Tua as well as how much it would add to helping out the defense?
I consider the Dolphins defense the strength of this team and there is nothing wrong with that being the case for the next year or two, while these young players Miami draft this year grow and develop along with Tua. I know if I were the GM that is the direction I would go. I would make sure that in free agency starting today that I am looking at plugging in the pieces to take this defense over the top, I will be looking for one of the top pass rushers, one of the top safeties and any other piece that I can plug in to help the defense to not only maintain their status but improve from being the six ranked defense last year.
We will soon find out what the Dolphins plans are as things are going to really pick up and this is going to be one of the last years that the off-season will be more exciting than the regular season because this Dolphins team will be more exciting in the regular season because this team is on the precipice of being not only a playoff contender but potentially Super Bowl contender.
What do you think? Would you go out and sign a high-priced free agent offensive player or two or would you continue to build up this defense adding a few high-priced defensive pieces needed to take it over the top and look to the NFL Draft for young players to grow with Tua?
Please help create better content in the future as well as giveaways such as upcoming TDS T-Shirts, Game Tickets, Giveaways, and cashback opportunities. For as little as .99 cents a month you can contribute to the growth of TDS and the podcast.
So click on the sponsor, there are 3 monthly price ranges to choose from .99 basic content /4 .99 with special content with more giveaways / 9.99 premium that will get you even more special content as well as many more giveaways others will not enjoy! (Click Here To Support!)
PLEASE GRADE THE ARTICLE AT THE TOP (1-5 STARS)!
(((((((COMPUTER GENERATED WEEKLY PREDICTIONS IN LATEST PODCAST))))))))
((((Please support my site by listening to my podcast I have sponsors!))))
Get This Weeks Prediction On TDS PODCAST!