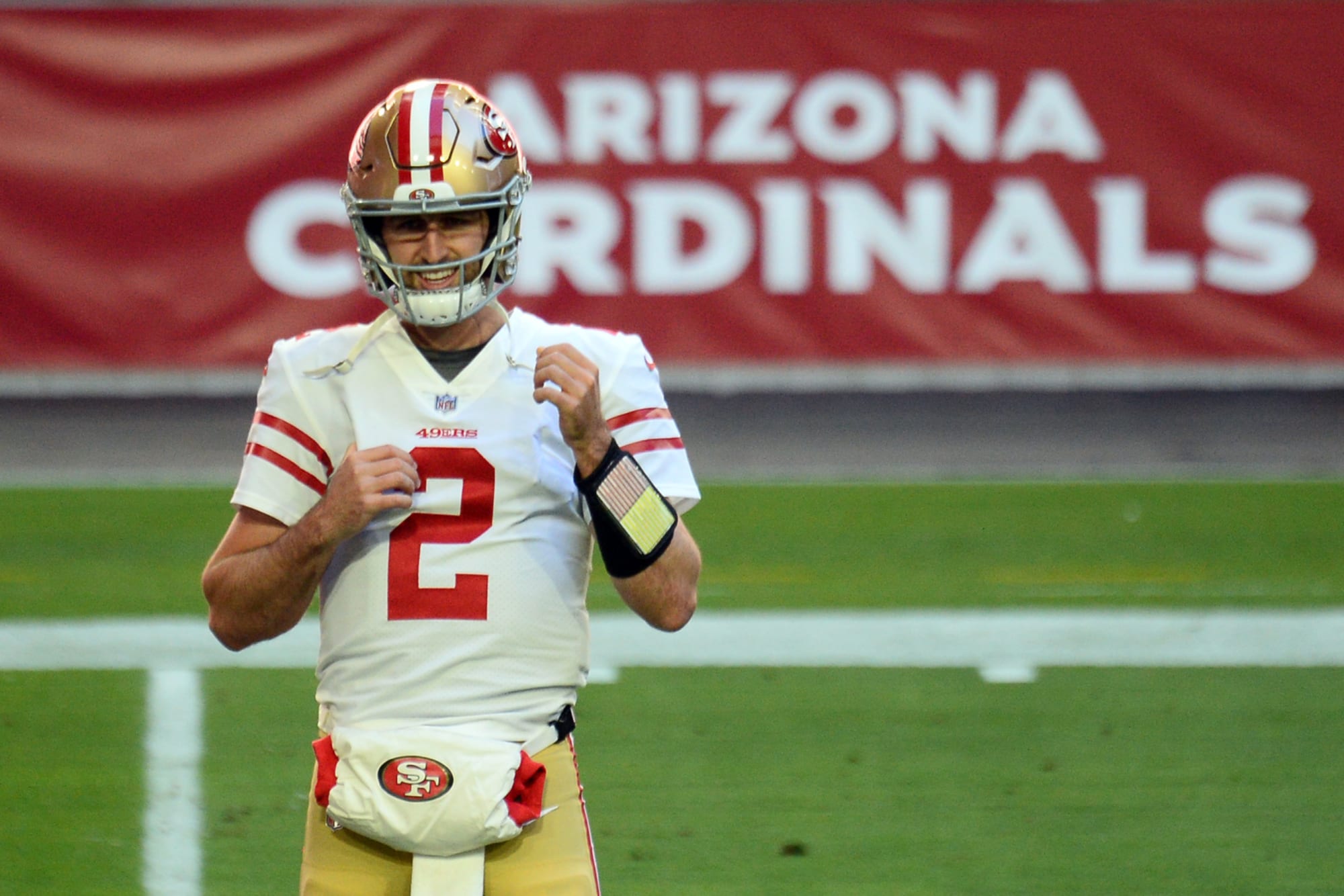 As the Dolphins are now in search of their next backup QB I can't help but wonder did Miami once again fail to follow my advice and blew it with their QB situation? Here me out on this….
Last year I wanted Miami to keep all 3 QB's they had on the roster, letting Josh Rosen (24) and Tua Tagovailoa (23) both young QB's work along with Ryan Fitzpatrick and develop and that would lead to a 2021 showdown with Rosen and Tua competing come training camp.
I can assure you that woud be the "Hot Topic" of the ofseason Tua Vs Josh and who would win the starting job.
I do not often disagree with Miami's current GM Chris Grier because he has done an amazing job (IMO) but no one is perfect and not keeping Josh Rosen last year was a mistake. Imagine had they kept Rosen and just let him continue to develop and at the same time seeing how Tua had a below average rookie campaign we could be heading into training camp this year with a true QB competition and many undecided as to who they were rooting for because I know I was not alone in wanting to see Miami continue to develop Josh Rosen.
Rosen as Miami Backup/Starter was very realistic as the cost to keep Rosen was very team friendly, I posted this a little over a year ago as regards to the cost of Rosen…. (See The Dolphins Need To Hang On To Josh Rosen)
As you can see the Dolphins gave up a 2nd and a fifth-round pick to acquire Josh Rosen from Arizona, the Dolphins also acquired Josh Rosen's rookie contract, a contract that is beneficial for Miami because they had his services (on the cheap) for the next 3 years with a 4th and 5th year option to extend his deal.
Josh Rosen signed a 4-year, $17,597,756 contract with the Arizona Cardinals, including a $10,878,368 signing bonus, $17,597,756 guaranteed, and an average annual salary of $4,399,439. In 2020, Rosen will earn a base salary of $660,000 and a roster bonus of $1,419,796, while carrying a cap hit of $2,079,796 and a dead cap value of $4,959,490.
After the Cardinals paid that 10 million dollar signing bonus when they drafted Josh Rosen, the Dolphins have Josh Rosen under contract for less than the average BACKUP QB makes. Here is how his deal breaks down:
2019 base salary $570,000.00 with a roster bonus of $709,898 total cost $1,279,898
2020 base salary $660,000 with a roster bonus of $1,419,796 total cost $2,079,796
2021 base salary $750,000 with a roster bonus of $2,129,694 total cost $2,079,796
NFL Quarterbacks average salary is $5.76 million and the median wage is $1.1 million, according to The Houston Chronicle….
So, the Dolphins are now contemplating signing a backup QB to replace veteran backup Ryan Fitzpatrick and I can almost assure you whoever that will be will cost more than had they held on to Rosen and let him and tua battle it out this year. The loser gets the backup job and or traded for draft picks.
That was my vision of what Miami should have done with Rosen……what do you think?
Please help create better content in the future as well as giveaways such as upcoming TDS T-Shirts, Game Tickets, Giveaways, and cashback opportunities. For as little as .99 cents a month you can contribute to the growth of TDS and the podcast.
So click on the sponsor, there are 3 monthly price ranges to choose from .99 basic content /4 .99 with special content with more giveaways / 9.99 premium that will get you even more special content as well as many more giveaways others will not enjoy! (Click Here To Support!)
PLEASE GRADE THE ARTICLE AT THE TOP (1-5 STARS)!
(((((((COMPUTER GENERATED WEEKLY PREDICTIONS IN LATEST PODCAST))))))))
((((Please support my site by listening to my podcast I have sponsors!))))
Get This Weeks Prediction On TDS PODCAST!