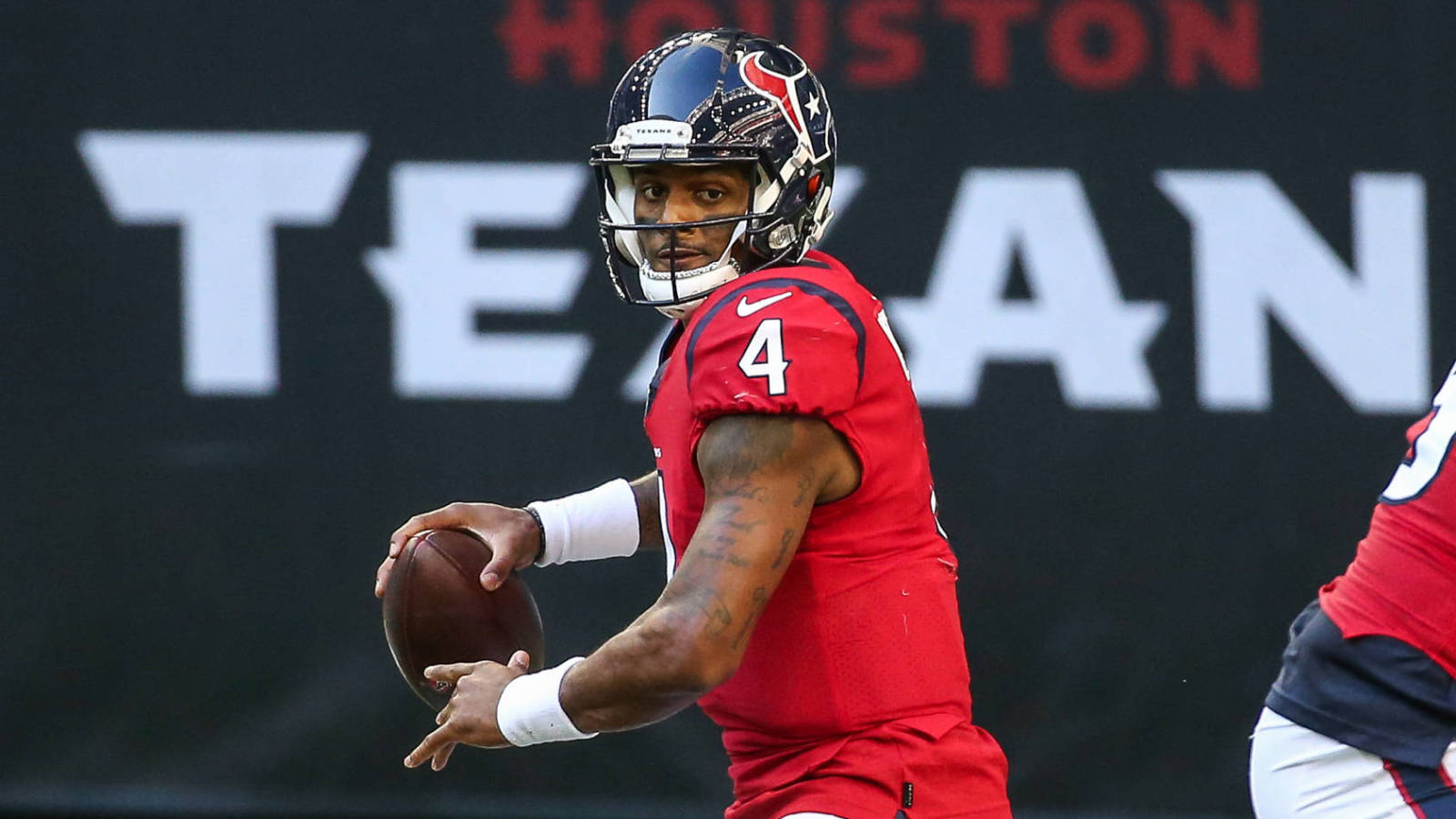 The one thing I love to do in my mock drafts and if I were the Dolphins GM, I would continue doing is stockpiling Draft picks and for that very reason I give current GM Chris Grier a "Thumbs Up" for generating 5 first round picks over the last two seasons. If you forgot Miami had 3 number 1 picks in 2020 and will have at least 2 first round picks at the minimum in the upcoming 2021 NFL draft along with 2-2nd round picks and 4 of the top 50 picks in 2021, they had 5 of the top 50 picks in 2020. That's 9 players graded high in the last two drafts.
I am hoping that Houston holds out and play hardball and makes Miami decision this offseason easier, word has it (and it just might be posturing) that Houston will let Watson sit out the 2021 season blowing any chance of trading him and digging in and ruining any chance for them to get the bounty of picks they would get to start what is an inevitable rebuild they are headed for with or without Watson. That means Miami will stick with Tua and build around him and it just might be that was their plans all along.
For the record I am still on board with trading for Deshawn Watson if that were to happen but I must admit I am just as excited to see what Miami can do with all their and Houston's picks in the upcoming draft.
So if Miami is not trading for Watson they just might be in a position to trade their top pick as there are at least 4-5 QB teams are targeting in the 2021 Draft and that means some teams will be looking to "Trade UP' and get one of those QB's and the two teams drafting ahead of Miami The Jacksonville Jaguars and The New York Jets might both draft QB's and if the Jets decide to pass on a QB than Miami will be even more likely to trade down in the draft and getting more picks now and in the future as many scenarios have teams giving Miami their 2021 first round pick along with at least their 2022 first rounder to move into the 3rd spot of the 2021 draft to snag one of these young QB's coming out.
What makes it more likely is that next year's draft is projected to be weak at the QB position and if a team is looking to get a young QB that this is the best year to target one of the QB's in 2021.
I've done numerous mock drafts that allow trades and every time any of the teams drafting behind Miami that want the 3rd pick are offering multiple picks as well as their future 1 round picks and why shouldn't they if they get a young franchise QB they project that player to be that they are targeting?
Miami is sitting pretty and it is a great possibility that they will once again in 2022 have multiple first round and possibly more 2nd round picks too, I encourage the Dolphins to do just that continue stockpiling picks in the future. 
Please help create better content in the future as well as giveaways such as upcoming TDS T-Shirts, Game Tickets, Giveaways, and cashback opportunities. For as little as .99 cents a month you can contribute to the growth of TDS and the podcast.
So click on the sponsor, there are 3 monthly price ranges to choose from .99 basic content /4 .99 with special content with more giveaways / 9.99 premium that will get you even more special content as well as many more giveaways others will not enjoy! (Click Here To Support!)
PLEASE GRADE THE ARTICLE AT THE TOP (1-5 STARS)!
(((((((COMPUTER GENERATED WEEKLY PREDICTIONS IN LATEST PODCAST))))))))
((((Please support my site by listening to my podcast I have sponsors!))))
Get This Weeks Prediction On TDS PODCAST!