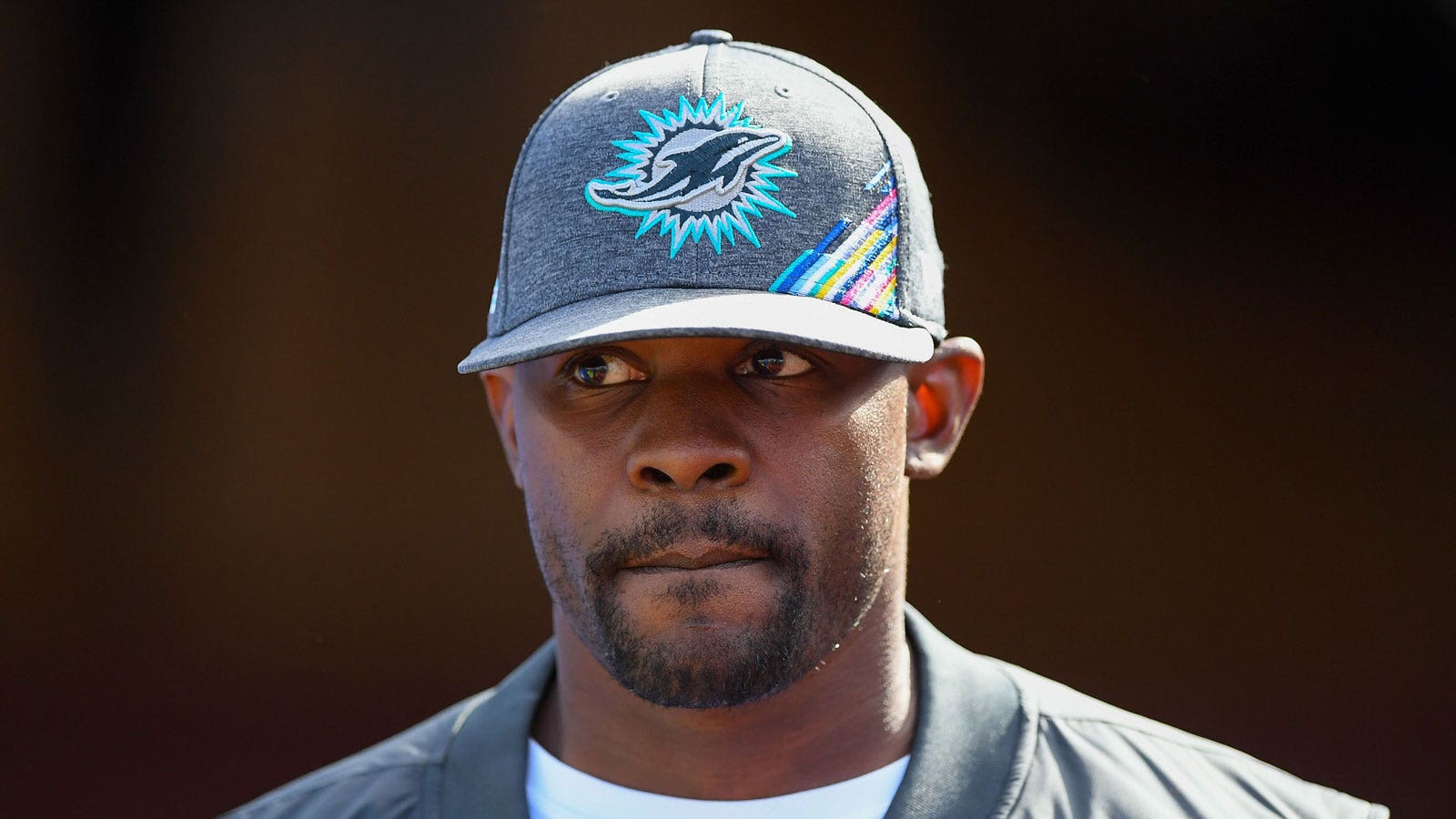 The Honors are coming and even though Brian Flores and Xavien Howard finish 3rd in their perspective races. It is great news that they were in the race and deservedly so.
Head Coach Brian Flores ended up with 6 votes for coach of the year, one vote shy of Buffalo's head coach Sean McDermott while both were blown away by Cleveland's first year head coach Kevin Stefanski who won the Coach of the year award for 2020 with 25 votes.
I really do not care about the number of votes more than the fact that Brian Flores was third of 32 head coaches in the NFL. It shows how relevant our Dolphins are becoming and I would not be surprised if Flores do not end up in the hunt next year for that title as he really should have been considered last year especially considering what he had to work with.
Both Cleveland and Buffalo also had great seasons and in fact had better seasons than Miami as they both made the playoffs while Miami fell short and flat on their face in the season finally. Now the argument can be made that Miami had less talent than the other teams but none the less it was still an honor to get recognized as the 3rd best coach of 2020.
Xavien Howard Finished 3rd in the Defensive Player of the Year Voting. The Rams Aaron Donald won this year's Defensive Player of the Year award and who can argue with the decision? The only issue is that Miami's pro bowl CB only garnered 3 votes and I do have an issue with that.
So I decided to find out who is doing the voting and not surprisingly it is a bunch of who's who that are affiliated mostly with Sports Illustrated based out of New York all of who form the group MMQB!
Greg Bishop, Senior Writer for Sports Illustrated (WHO?)
Albert Breer, Senior NFL Reporter (WHO?)
Andrew Brandt, Business of Football Columnist (WHO?)
Gary Gramling, Senior Editor (WHO?)
Mitch Goldich, Editor/Writer (WHO?)
Conor Orr, Staff Writer (WHO?)
Michael Rosenberg, Senior Writer (WHO?)
Jenny Vrentas, Senior Writer (WHO?)
I can assure you if Howard were a Jets player, he would have had more than 3 votes and might would have won the DPOY! How can he get 10 int's and not get more than 3 votes!
Just as shocking Patrick Mahomes also received just 3 votes and came in 3rd behind Rodgers and Josh Allen. Now I do feel all 3 were true contenders for that award but for Mahomes to now make it to the SB 2 years in a row and was snubbed both years while Lamar Jackson (last year's winner) Aaron Rodgers and Josh Allen who both got more votes than Mahomes all failed to make it to the SB in the years they were voted over Patrick Mahomes.
Some are dumfounded that Miami Dolphins great Zach Thomas was once again not selected to the Hall of Fame as this is his 2nd year being a finalist. It is hard to deny the players that was selected and i do feel eventually Zach will get into the HOF and maybe a more diverse group will push Zach through.
If you click on the voters making the decision the very first thing I noticed was the lack of diversity and that they all are affiliated with SI. I think the NFL needs to look at diversifying once again this process because there is obviously some bias that is being played out here.
None the less the good news is that Miami is being recognized nationally again and I see this as only the beginning and I feel the future will see Miami in more national games and a serious playoff and eventually SB contender for years to come, because they will be hard to snub despite the fact they are not from New York!
Please help create better content in the future as well as giveaways such as upcoming TDS T-Shirts, Game Tickets, Giveaways, and cashback opportunities. For as little as .99 cents a month you can contribute to the growth of TDS and the podcast.
So click on the sponsor, there are 3 monthly price ranges to choose from .99 basic content /4 .99 with special content with more giveaways / 9.99 premium that will get you even more special content as well as many more giveaways others will not enjoy! (Click Here To Support!)
PLEASE GRADE THE ARTICLE AT THE TOP (1-5 STARS)!
(((((((COMPUTER GENERATED WEEKLY PREDICTIONS IN LATEST PODCAST))))))))
((((Please support my site by listening to my podcast I have sponsors!))))
Get This Weeks Prediction On TDS PODCAST!