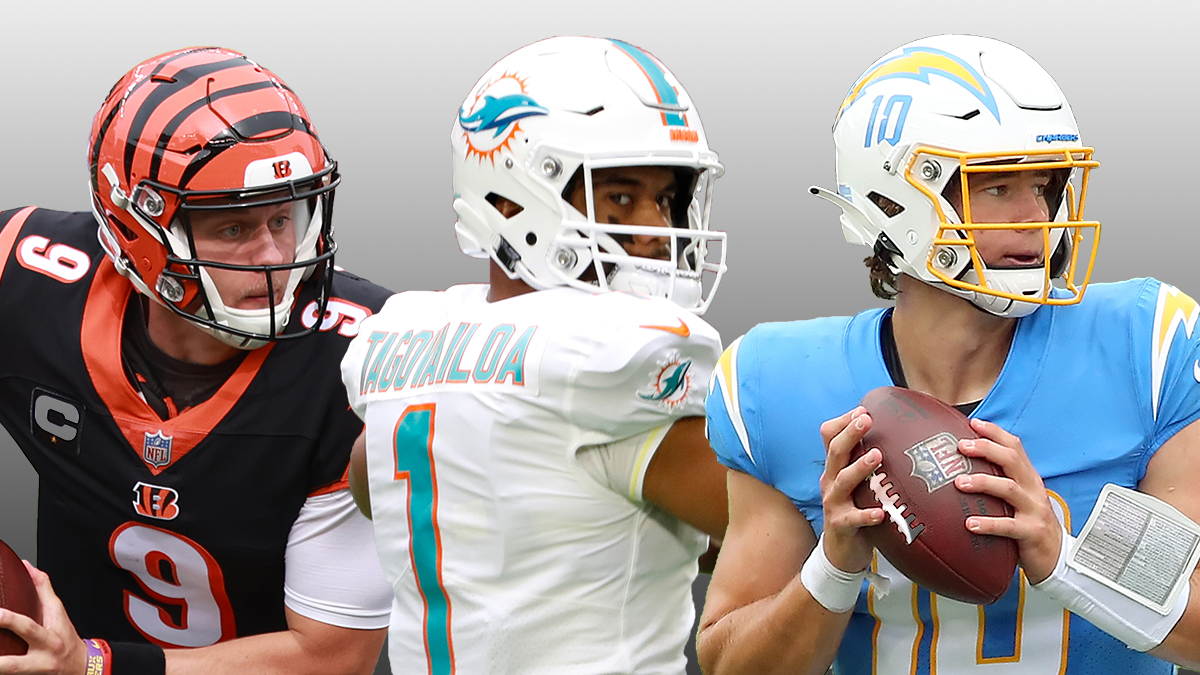 Tua was 6-3 as our starter, Herbert was 7-9 as a starter, Burrow was 1-6-1 as a starter and Watson was 4-12 as a starter…that is a fact none of you can deny! You can use excuses like Miami Defense was the real reason they won, and I will not argue with you on that point but Tua did nothing to lose the 6 games he won!
Is it fair to praise Herbert and Burrow who both had better stats but not also realize the fact that they did not do enough to help their teams win the games they lost this year? Stats are not enough!
We as Dolphins fans should already know this because our own Greatest Dolphin of all time Dan Marino's stats rival any QB in the history of the game, but I am sure in retrospect he would take a SB victory or two and sacrifice some of his incredible stats! Just like Watson, Burrow and Herbert would rather have had the win/loss record of Tua this season.
So while some have already given up on our young Rookie I am not one, now don't get me wrong I am one who would do what I could to get Watson in a trade if it comes about but that does not mean I do not believe that Tua could one day be a top QB in this league it's just that Watson is also still very young and have already developed into a top 5 to 10 QB in the league and he could advance our rebuild by a year or two before Tua gets his footing. And this team is lacking that one thing to get them into the playoffs and potentially win the division with Watson on board (NEXT YEAR!)
But if Miami sticks with Tua I am fine with that too because they can add the weapons Tua needs and maybe just maybe his 2nd year will produce the Tue we all witnessed play against the Arizona Cardinals and the Kansas City Chiefs! He just needs more help, development and patience, that just might be the key!
I am on record that I will trust whatever GM Chris Grier and HC Brian Flores and their staffs come up with because at the end of the day they have brought this team to a 10-6 season in just year two of a total rebuild and this rebuild looks sustainable as they have done an excellent job in rebuilding a roster that was the 2nd youngest roster in 2020 and one that will most likely be even younger in 2021!
I trust both our GM and HC and that is something I have not been able to say since Don Shula Retired!
Please help create better content in the future as well as giveaways such as upcoming TDS T-Shirts, Game Tickets, Giveaways, and cashback opportunities. For as little as .99 cents a month you can contribute to the growth of TDS and the podcast.
So click on the sponsor, there are 3 monthly price ranges to choose from .99 basic content /4 .99 with special content with more giveaways / 9.99 premium that will get you even more special content as well as many more giveaways others will not enjoy! (Click Here To Support!)
PLEASE GRADE THE ARTICLE AT THE TOP (1-5 STARS)!
(((((((COMPUTER GENERATED WEEKLY PREDICTIONS IN LATEST PODCAST))))))))
((((Please support my site by listening to my podcast I have sponsors!))))
Get This Weeks Prediction On TDS PODCAST!