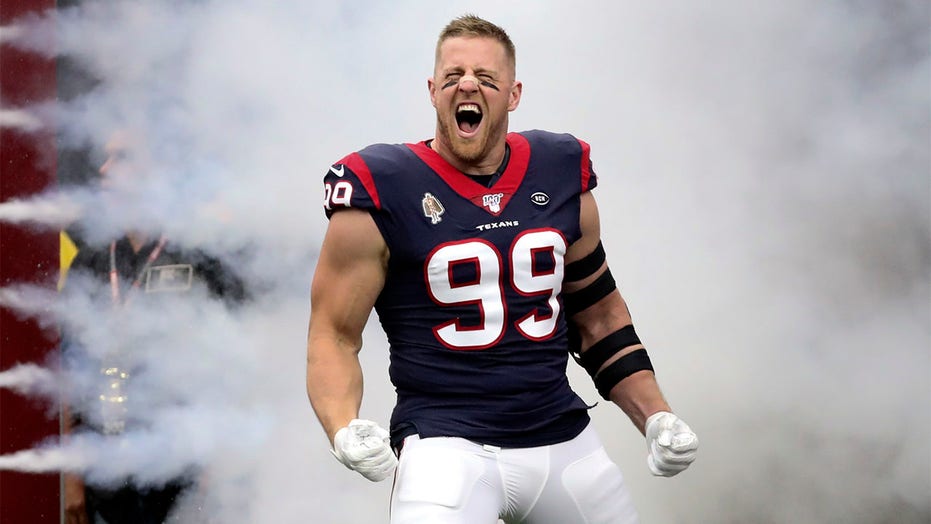 Why stop at Watson? The Texans are also looking to trade JJ Watt, I would love to have both of them in Miami.
The Houston Texans brought this on themselves, spending all of 2020 making this an unattractive franchise for which to play. And now comes a credible report saying "the Texans are leaning toward accommodating J.J. Watt" and that "he'll likely be moved."
JJ Watt would take the Defense to another level and his leadership and skills will make everyone on our Defense better.
JJ Watt Said:
"There's a whole lot of unknowns, so we'll see what happens," Watt said to close the season. "I don't have any guarantees left in my contract, so something's gotta happen one way or another."
Do you think Watt would be a great pickup?
Please help create better content in the future as well as giveaways such as upcoming TDS T-Shirts, Game Tickets, Giveaways, and cashback opportunities. For as little as .99 cents a month you can contribute to the growth of TDS and the podcast.
So click on the sponsor, there are 3 monthly price ranges to choose from .99 basic content /4 .99 with special content with more giveaways / 9.99 premium that will get you even more special content as well as many more giveaways others will not enjoy! (Click Here To Support!)
PLEASE GRADE THE ARTICLE AT THE TOP (1-5 STARS)!
(((((((COMPUTER GENERATED WEEKLY PREDICTIONS IN LATEST PODCAST))))))))
((((Please support my site by listening to my podcast I have sponsors!))))
Get This Weeks Prediction On TDS PODCAST!