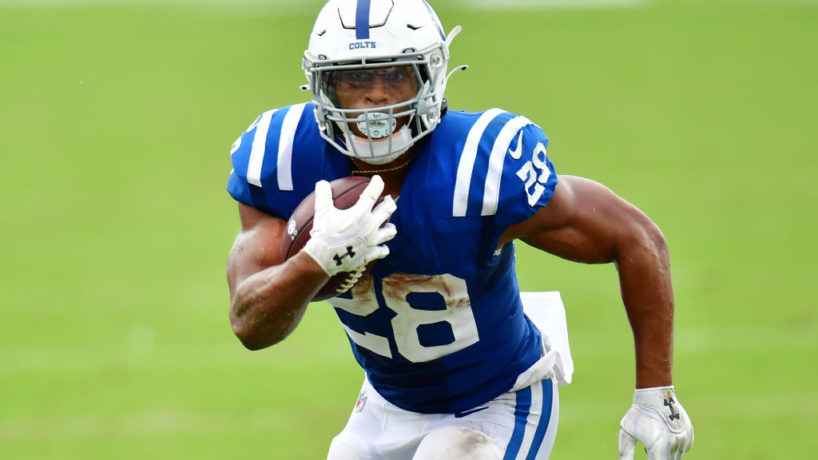 While all these folks once again in hindsight want to give up on our Rookie QB who I feel will turn out fine in the long run, I am the first to say I would have passed on Tua in this draft, but I have no regrets that he was taken by Miami because we needed a young QB to develop even though I felt they should have worked to develop Josh Rosen who we had on the roster.
That is neither here or there because the Dolphins whiffed on what should have been the 3rd pick in the 2020 NFL draft as they surprised us all with the selection of CB Noah Igbinoghene. I as always will support that pick and hope he turn out to be a "Hall of Fame Player" but that pick surprised many of us who thought Miami would have taken a RB with one of their 3 first round picks in 2020.
In my mock draft of 2020, I had the Dolphins taking a RB with one of those 3 draft picks and I was not alone in thinking Miami should have drafted a RB early last year as many of us Dolfans did some head scratching in the draft when Miami passed on the top RB's in the 2020 draft all of whom would have upgraded the position on Miami's roster.
The running back I WANTED Miami to draft was Wisconsin's star running back Jonathan Taylor taken by the Colts 2 picks after Miami took OG Robert Hunt with their 39th pick and I love Robert Hunt and think Miami would have be wise to take Taylor with the 30th pick instead of Igbinoghene.
I also preached that Miami should have taken Wisconsin RB free agent Melvin Gordon III who expressed interest in the Dolphins and Miami investigated but did not want to pay his price.
Running backs are the friend of Rookie QB's and had Tua had in the backfield the two Wisconsin RB's Jonathan Taylor and Melvin Gordon III the Dolphins would most likely have won a few more games.
So how did Taylor and Gordon fair this year?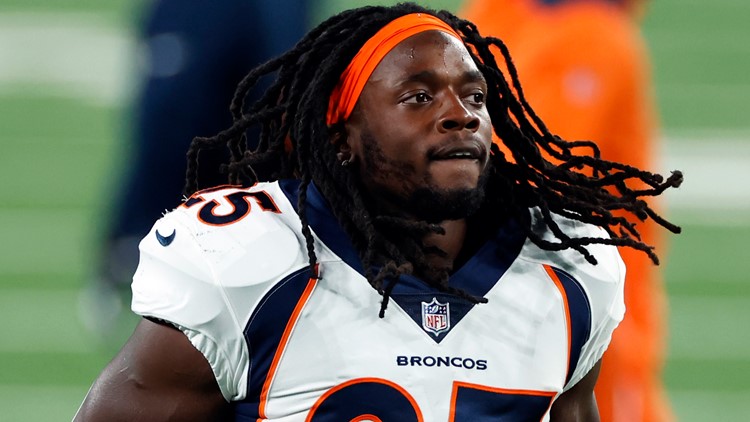 Looking at the ESPN final stats for running backs Rookie RB Jonathan Taylor rushed for 1,169 yards 5.0 YPC and 11 TD's he ended up 3rd in the league in rushing!
In his last game of the regular season, he put up a 253-yard performance against the Jags. But what has been impressive is his steady progress throughout the year and that is what Miami's head coach Brian Flores preaches.
Taylor also caught the ball well, something not considered his strength coming out of college, He led all rookie running backs in PFF receiving grade (73.3), and he dropped just one of his 38 targets on the year and ended up with 36 receptions for 299 yards.
How about Melvin Gordon?
Melvin Gordon was 10th in the league in rushing this year rushing for 986 yards 4.6 YPC and 9 TD's.
Combine their numbers and Miami would have had 2,155 rushing yards in the backfield instead of the 903 yards they got from Miami's top two rushers this season (Gaskins & Ahmed). Oh, and by the way Kenyan Drake had 955 yards rushing!
Look I know this is all hindsight, but I really did want Miami to pick up BOTH Wisconsin backs this past offseason and all I can say is WHAT IF!
I'm still am happy with the season and hopefully Miami will correct this issue this off-season by investing a top pick in a RB and maybe changing the RB Coach!
Please help create better content in the future as well as giveaways such as upcoming TDS T-Shirts, Game Tickets, Giveaways, and cashback opportunities. For as little as .99 cents a month you can contribute to the growth of TDS and the podcast.
So click on the sponsor, there are 3 monthly price ranges to choose from .99 basic content /4 .99 with special content with more giveaways / 9.99 premium that will get you even more special content as well as many more giveaways others will not enjoy! (Click Here To Support!)
PLEASE GRADE THE ARTICLE AT THE TOP (1-5 STARS)!
(((((((COMPUTER GENERATED WEEKLY PREDICTIONS IN LATEST PODCAST))))))))
((((Please support my site by listening to my podcast I have sponsors!))))
Get This Weeks Prediction On TDS PODCAST!