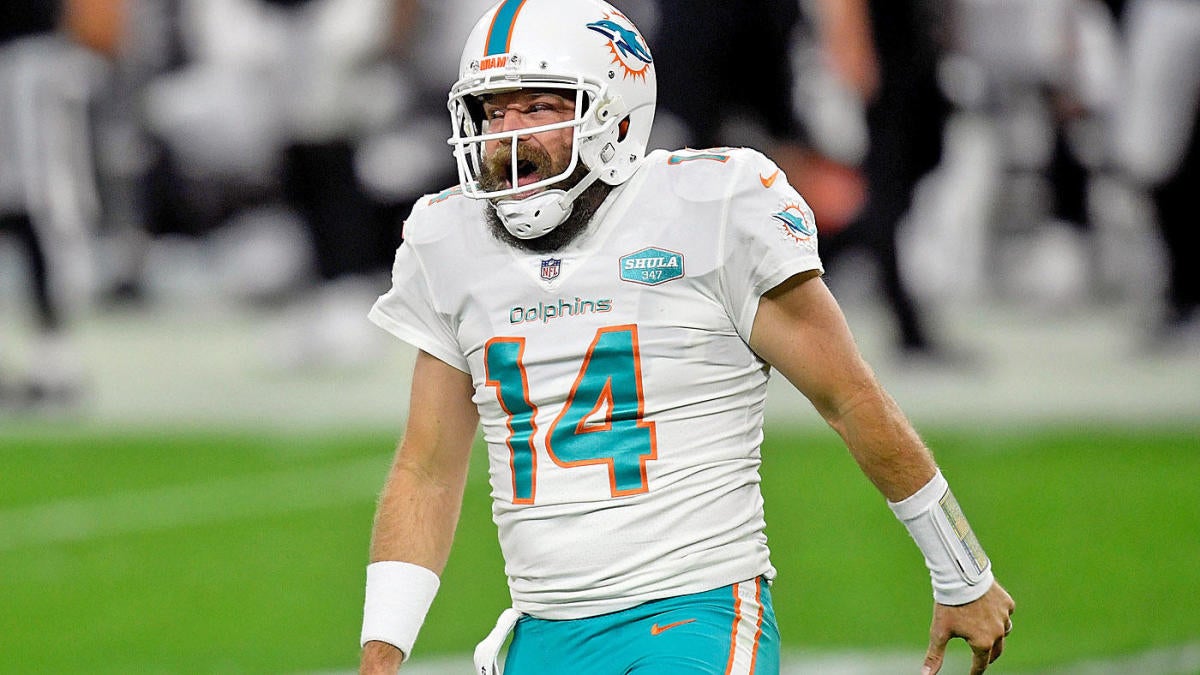 I love Fitz as do many, but I have come to think he is more of a distraction than a help and his being on the team is no longer in Miami's or Tua's best interest, like it or not Miami needs to invest in and develop their Rookie QB and make a commitment to Tua and not bring back Fitzpatrick.
Ryan has done a good job as a bridge between our transition from nothing to who we have settled in as our QB of the future. When Miami released Josh Rosen (I still do not agree with that decision) they committed to Tua. Rosen would have been an excellent QB to go into the offseason and have compete with Tua!
Tua needs a young QB to push him for the starting job and Miami needs to find that guy and move on from the Wiley veteran QB who will always be looked upon to come in and bail out Tua.
Tua needs to have legitimate competition and Miami needs to brin in a YOUNG QB veteran or draft pick and push Tua for the starting job and not just gift it to him. It is unfair to match Tua against a 16-year veteran QB who is still far more advanced than any young QB and Miami is in rebuild mode and that entails a youth movement as Fitzpatrick is 38 going on 39 years old!
So as enjoyable as Fitzmagic has been it is time to remove the security blanket and move on to the future and bring in or draft Tua's backup or replacement. The Dolphins have advanced well, and they need to continue to do what is in the best interest of the team and that means no longer having the destruction of the lovable Fitzpatrick lurking on the sidelines!
Please help create better content in the future as well as giveaways such as upcoming TDS T-Shirts, Game Tickets, Giveaways, and cashback opportunities. For as little as .99 cents a month you can contribute to the growth of TDS and the podcast.
So click on the sponsor, there are 3 monthly price ranges to choose from .99 basic content /4 .99 with special content with more giveaways / 9.99 premium that will get you even more special content as well as many more giveaways others will not enjoy! (Click Here To Support!)
PLEASE GRADE THE ARTICLE AT THE TOP (1-5 STARS)!
(((((((COMPUTER GENERATED WEEKLY PREDICTIONS IN LATEST PODCAST))))))))
((((Please support my site by listening to my podcast I have sponsors!))))
Get This Weeks Prediction On TDS PODCAST!