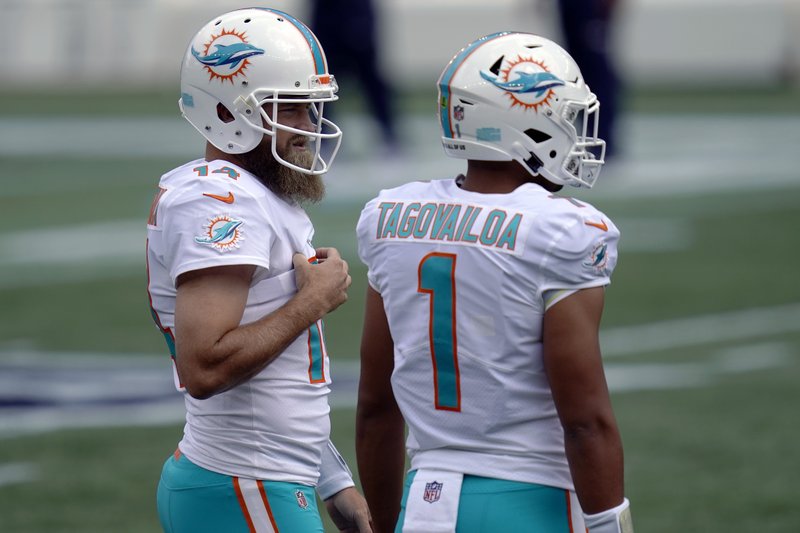 Well, it is now up to Tua to go into Buffalo and win the game as it is the best way to assure Miami makes a playoff berth without needing help. He will be without his backup veteran QB Ryan Fitzpatrick this upcoming Sunday who tested positive today for Covid-19.
No pinch hitter or Spark available this week in the most important game of the season for our Dolphins.
I am sure many of us are concerned because Tua has shown to be inconsistent in his rookie season and having been benched in two games he started including last week at Las Vegas where FitzMagic stepped in and lead the team to a victory one of the most improvable wins in team history!
Brian Flores despite the benching immediately named his young Rookie QB Tua Tagovailoa to be the starter in the season finality with so much on the line against Buffalo in Buffalo!
It seems like a large task for our young rookie but that is why they play the games and this experience no matter the outcome is invaluable for Tua!
Go Miami!!!
Please help create better content in the future as well as giveaways such as upcoming TDS T-Shirts, Game Tickets, Giveaways, and cashback opportunities. For as little as .99 cents a month you can contribute to the growth of TDS and the podcast.
So click on the sponsor, there are 3 monthly price ranges to choose from .99 basic content /4 .99 with special content with more giveaways / 9.99 premium that will get you even more special content as well as many more giveaways others will not enjoy! (Click Here To Support!)
PLEASE GRADE THE ARTICLE AT THE TOP (1-5 STARS)!
(((((((COMPUTER GENERATED WEEKLY PREDICTIONS IN LATEST PODCAST))))))))
((((Please support my site by listening to my podcast I have sponsors!))))
Get This Weeks Prediction On TDS PODCAST!