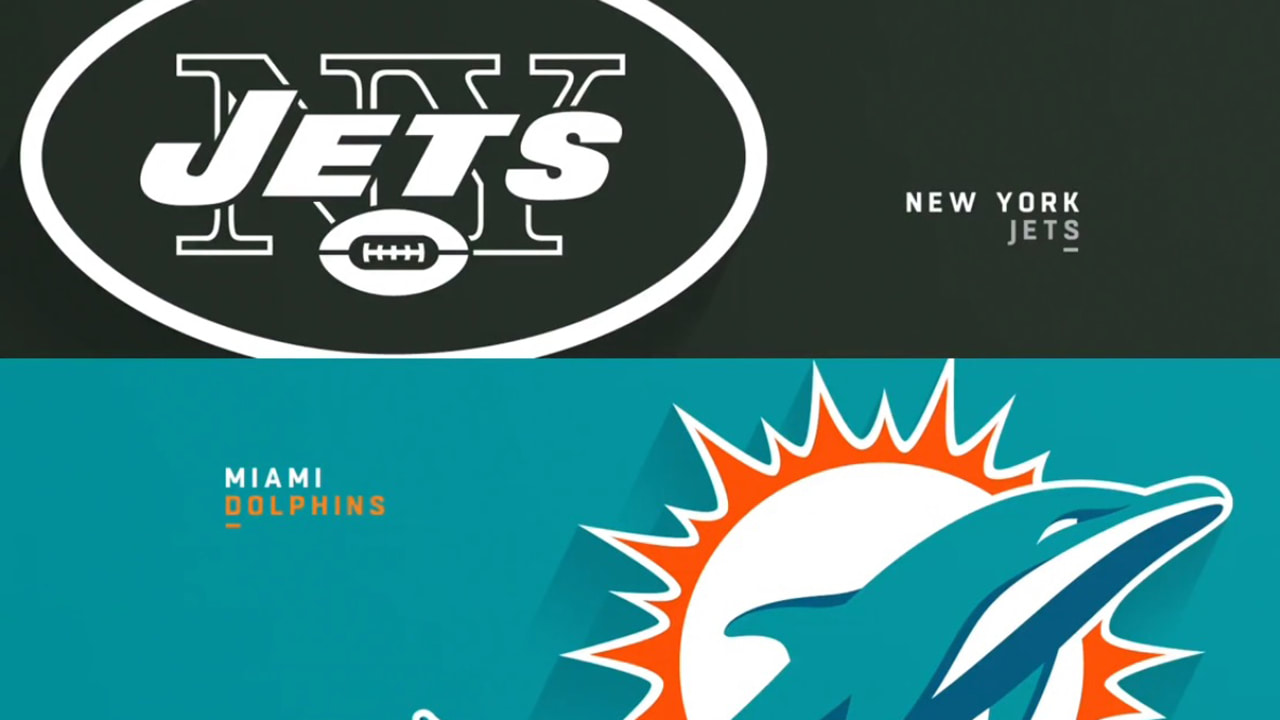 After a very tough loss to a 3-6 Denver team our Miami Dolphins now face the New York Jets who currently are winless at 0-10.
Is it payback time for the Jets?
If you recall last year our Dolphins were 0-7 and looking for their first win and the New York Jets became that victim, Miami went on to win 4 more games last year ending up 5 – 11 for the season. I'm sure it's on the Jets mind how the Dolphins embarrassed them last year to get their first win.
Fast forward to Sunday and I would not be honest if I didn't say that I'm concerned about this game against the Jets, their a division opponent and just like last week when I said Any Given Sunday I truly meant it.
With Dolphins rookie quarterback Tua Tagovailoa being injured (Jammed Thumb) He is listed as questionable for the game and to be honest with you if he did miss the game it would be ok by me because I think Fitzpatrick gives the Dolphins a better chance to win the game whether Tua is healthy or not and if it is just about winning I would prefer a healthy Ryan Fitzpatrick over Tua.
This is a game that the Dolphins need to have but it's also a game that in times past Miami have lost and played down to the competition and make no mistake about it the Jets are not as bad as the record shows they have the potential to beating any team and one game could give them a spark and they can get hot at the end of the season. I just hope it's not tomorrow!
Ironically that would be so displeasing to the Jets fans because they have their hearts set on the first pick in the 2021 NFL draft (which they now sit in the drivers seat) so I hope that the Jets do lose and that our Dolphins continue to move forward competing with the Bills for the number one position in the AFC East.
The Opponent
Miami @ New York Jets
Where: MetLife Stadium (East Rutherford, NJ)
When: Sunday, Nov. 29
Time: Time: 1 p.m. ET
Point Spread: Miami -6.5
O/U 44.5
TV: CBS
On to the match ups
The match up: on Offense
The New York Jets are ranked dead last 32nd in total offense averaging 268.6 yards per game on offense, scoring 14.9 points a game while Miami ranks 29th on offense averaging 308.6 yards per game on offense, scoring 26.4 points per game. (Down from last week)
The match up: on Defense
The New York Jets defense is ranked 28th in total defense and is giving up on average 400 yards per game and allowing 30.2 points per game, while Miami is ranked 21st in total defense (Down from last week) giving up on average 380.6 yards per game 20.2 points per game (4th in the league).
The Strategy:
For The Dolphins:
Miami still needs to run a balanced attack with the run and pass game though they are really suffering from injuries to their RB core as now rookie RB Salvon Ahmed is out for the game but Miami should get Miles Gaskins back.
If Tua is starting they need to open up the offense and let the kid throw the ball more but if the O-Line plays as bad as last week then it will be very hard for Tua to process anything with that much pressure on him. Whoever starts at QB they need to get Gesicki and Parker more involved than they have been of late.
Miami's Defense needs to rebound from what was their worst game of the season in Denver last week and hopefully fix the issues they had stopping the run, they need to put a lot of pressure on the Jets QB and hopefully get more turnovers!
It's a division game and just because the Jets are o-10 Miami can not afford to look past these Jets or play down to their level! A loss tomorrow could just about end any talk of playoffs.
For The New York Jets
The Jets are the worst team in the NFL and the numbers prove it, but they did seem to come to life offensively putting up 28 points vs the Chargers last week and if they can do that against Miami they could win the game.
The Jest should test Miami's run defense after how poorly they played last week. Miami's bend don't break defense is allowing plenty of rushing and passing yards they have just been able to prevent teams from scoring a lot of points. If the Jets can get some red-zone efficiency against the Dolphins it could be an upset in New york!
My Take:
The Jets can get some revenge from Miami ending their winless streak last year at the Jets expense and I am sure they want to upset the Dolphins. As I stated last week Miami is a well coached team so I do not see them being unprepared for the game and after the loss last week to Denver it would be extremely disappointing should Miami drop the game this upcoming Sunday. But as you know…..Any Given Sunday!
Predictions
Computer Pick: Miami 30, Jets 21
TDS Pick: Miami 20, Jets 14 (My Homer Pick)
GO MIAMI!!!!!!
Please help create better content in the future as well as giveaways such as upcoming TDS T-Shirts, Game Tickets, Giveaways, and cashback opportunities. For as little as .99 cents a month you can contribute to the growth of TDS and the podcast.
So click on the sponsor, there are 3 monthly price ranges to choose from .99 basic content /4 .99 with special content with more giveaways / 9.99 premium that will get you even more special content as well as many more giveaways others will not enjoy! (Click Here To Support!)
PLEASE GRADE THE ARTICLE AT THE TOP (1-5 STARS)!
(((((((COMPUTER GENERATED WEEKLY PREDICTIONS IN LATEST PODCAST))))))))
((((Please support my site by listening to my podcast I have sponsors!))))
Get This Weeks Prediction On TDS PODCAST!