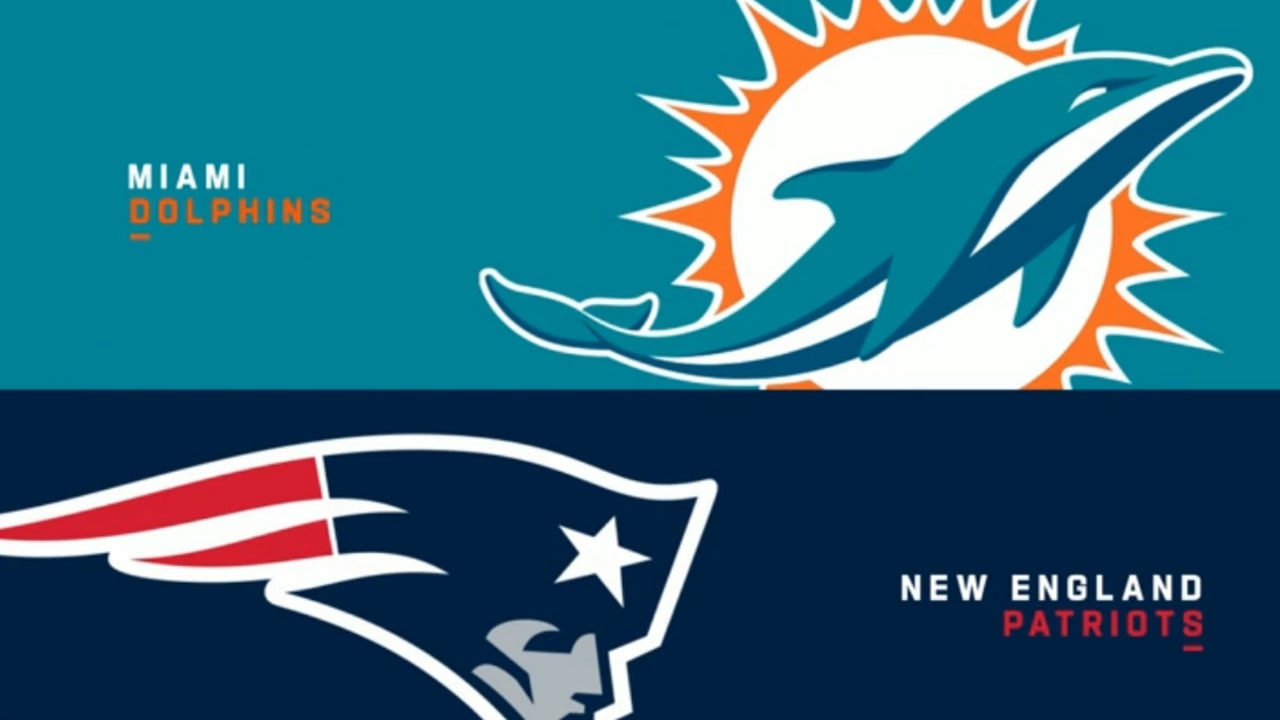 I still have reservations of the NFL completing a Full Season, but it's a fact that week 1 of the 2020 (Covid-19) NFL season will start tomorrow night with a very intreging matchup between two of the hottest young QB's and teams in the NFL as the Kansas City Chiefs and Houston Texans square of in their season opening game.
On Sunday, September 13, 2020 at 1 p.m. ET. up in Gillette Stadium our Miami Dolphins will return to the scene of the crime where they (Basically) ended the Patriots seasons last December by beating the Patriots up in New England in a game that had a very important and significant match-up as the Patriots with a win would secure the number 1 seed in the playoffs and thus force the eventual SB winner to have to go through New England.
The Dolphins with NOTHING but pride as their motivating factor in that game went up to New England and came away with the win. It sent the Dolphins home with a very good year end momentum and a belief that things are only going to get better moving forward in the Future.
New England after losing to Miami was bounced out of the playoffs by a hot Tennessee Titans and their amazing run-away train RB Derrick Henry. That was the beginning of major changes in New England as this past off-season brought about a major change when QB Tom Brady then a free agent decided to take his Talents to Tampa Bay surprising some but there were legitimate hints that there was a possibility that Tom Brady (tired of his HC) was ready to move on. Still until it happened it was hard believe that it would.
When it did happen there was great rejoicing in the AFC East as many felt that finally the other teams in our division had a legitimate shot of winning the AFC especially the Buffalo Bills fans…..
Then the Patriots did what I had hoped they would not do, they signed Cam Newton as their QB in replacement of Tom Brady a move I wanted Miami to make as I feel Newton is a top 5 QB and even thought he is new in their system come seasons end i fear that New England will once again prove to be the team the rest of the AFC East will still be Chasing. Sorry Buffalo! 🙂
So Now on to the Matchup of Miami at New England…..
Where: Gillette Stadium
Spread: Patriots -6.5 (-110)
When: On Sunday, September 13, 2020 at 1 p.m. ET.
The match-up: Miami lead series 56-53
TV: CBS
On to the match-ups
This being the first game of the season I don't have any stats to go on as to what to expect from either team.
The Dolphins and New England Patriots will play the same style on offense as I suspect both teams will try and establish their run games early on testing both sides defenses that did not do well against the run last year the Dolphins were awful against the run in 2019 and the Patriots also struggled against the run last season.
Both teams made some improvements in the off-season with the Dolphins almost turning over 60% of their roster and with the additions in both free agency and the draft the Miami Dolphins 2nd year of a total rebuild has created optimism from the fan base and even in certain areas throughout the league.
The QB battle between Miami and New England actually favor's Miami , not that Ryan Fitzpatrick is the better QB but his familiarity with new OC Chan Gailey's system gives him the edge over Cam Newton who is only a little over a month into the Patriots system.
The Miami Dolphins made a major investment in their Defense this past off-season and expectations are high, the CB position is by far the most talented with potentially having the top CB tandem in the NFL with Xavien Howard and Byron Jones but Miami also fortified their front line and upgraded with LB's that fit Brian Flores' system.
Their Defense will keep opponents guessing throughout the year as they play multiple fronts and give looks that will be hard to unmask and they have the versatility to play both a 3-4 or 4-3 style of defense as the hybrid style of defense can potentially make the biggest improvement in 2020.
New England also posses a strong defense as well as their secondary being one of the best in the NFL as they have the top rated CB in Stephon Gilmore who is a very good shutdown player but he had a very difficult time last December as Miami's resurgent TOP WR DeVante Parker abused Gilmore racking up 137 yards receiving with 8 catches a whopping 17.1 yards per reception in helping Miami defeat NE last December.
The Strategy:
For The Dolphins:
The Dolphins will try and establish the run as well as the pass and with new OC Chan Gailey calling the shots expect to see Miami run the better than last year where Ryan Fitzpatrick was the leading rusher for Miami. With a revamped O-Line (Starting Two Rookies) and a new backfield (Howard and Breida) look for Miami to actually have a measure of success running the ball. But the match-up we will all be looking for is Parker vs Gilmore and this could be a battle as I am sure Gilmore wants to redeem himself from being dominated by Parker in their last matchup.
Miami on Defense will have plenty of disguises and different looks to test Cam Newton and see what he knows. Despite my computer prediction, I do not anticipate another "Blow-Out" victory like the one Miami received in their first match-up vs New England last year in which they were pummeled 43-0 but I can see New England coming out on top.
For The Patriots:
New England will test Miami's run Defense and with a much more mobile Cam Newton at the helm the Patriots just might have success vs an improved Miami Dolphins defense I am not enamored with their receiving core as the only proven player is Julian Edelman who is always in battle with CB/S Bobbie McCain and with Miami improved secondary it could be a long day for the Patriots receivers. So expect a heavy dose of running at Miami's Defense and if they are successful running against Miami the Dolphins could find themselves worn out by the end of the game.
New England's defense will do a good job as they are a sound defense and if they can contain Ryan Fitzpatrick and shut Down Parker I don't see Miami's run game as a major factor early in the season. The Patriots might be underestimated this season and if Cam Newton can live up to his ability he a major problem especially if he can get his run-game going.
Should be an exciting game and I see NE winning this game by a slim margin.
Computer Prediction: Miami 17, New England 32
TDS Prediction: Miami 27, New England 30
(((((( Go Miami ))))))
Please help create better content in the future as well as giveaways such as upcoming TDS T-Shirts, Game Tickets, Giveaways, and cashback opportunities. For as little as .99 cents a month you can contribute to the growth of TDS and the podcast.
So click on the sponsor, there are 3 monthly price ranges to choose from .99 basic content /4 .99 with special content with more giveaways / 9.99 premium that will get you even more special content as well as many more giveaways others will not enjoy! (Click Here To Support!)
PLEASE GRADE THE ARTICLE AT THE TOP (1-5 STARS)!
((((Please support my site by listening to my podcast I have sponsors!))))
Get your Joke of the day and Dolphin history/Trivia on TDS Podcast below!
(((((((COMPUTER GENERATED WEEKLY PREDICTIONS IN LATEST PODCAST))))))))