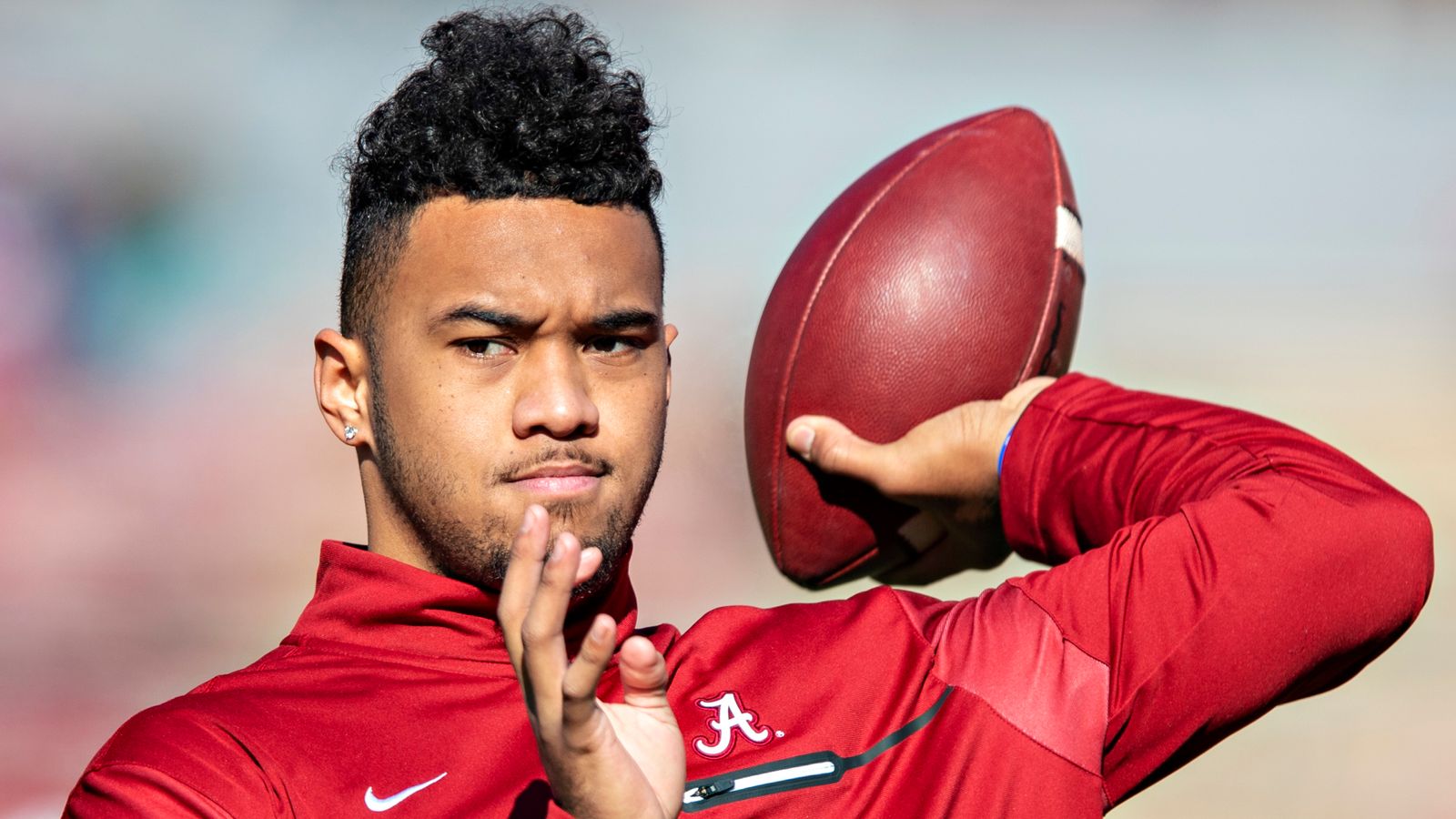 He's been married to the Dolphins for the past 2 years and majority of the Mock Drafts, Dolphins fan base as well as the media have him pegged as the Dolphin's target in the first round of the 2020 NFL draft, the only question on their minds is will Miami have to trade up to acquire him or do they stand pat at the 5th pick and hope he falls to them.
Needless to say there will be many disappointed Dolphins fans if Miami passes up on Tua Tagovailoa but in all honesty the Dolphins should not be looking to please their fan base more so than do what they think is best for the team, how many times have the fans been wrong about who they want? I can't think of no better case to prove how wrong the Miami Dolphins fan base have been then the case of the 2007 season when Cam Cameron drafted WR/Return man Ted Ginn over drafting QB Brady Quinn who the fans were positive that QB Brady Quinn was the next franchise QB.
There's nobody in hindsight who can say that drafting Ginn over Quinn was a bad decision, but at the time the fans were livid as they booed Cam Cameron off the stage when he tried to justify the decision and I'm pretty sure many of you might be some of those who thought the Dolphin should have taken Brady Quinn. I just happen to be one who did not want Brady Quinn I was not thinking Ted Ginn neither but I sure was not on board of the Brady Quinn band wagon.
The problem is most of the fans are puppets they follow what someone else says and there's a few overzealous Dolphin fans who have their own websites who hang around the team like groupies and who seem to have the ear of some of the media and in many cases because our media personnel are lazy they go with these know-it-all self appointed TOP DOLPHIN FANS and jump on any opinion that seems to be the most prominent.
The National Media is just as lazy because they listen to the local media to get their news on the Dolphins. There is no better case than one local idiot who started and perpetuated the False Narrative of the Dolphins Tanking last year. He is the same one with so called inside sources who claim Miami will trade up not for Tua but Joe Burrow!
Drafting Tua Tagovailoa is not with out it's risk despite how much his camp is trying to spin it with carefully choreographed videos of how Tua is  ready to play now! If the Dolphins should pass up on drafting a QB in 2020 will they get the same foolish response from these know it all fans like what happened in 2007?
As much as I am opposed to Miami drafting a QB, if they should do so I will support the decision and hope for the best. For some reason I can see the Know It All's if the Dolphins pass on a QB in this years draft, pouting and hoping they can say I told you so if some other team draft Tua Tagovailoa and he live up to being the real deal.
I still say it takes more than a QB to win and at the stage the Dolphins are in, in their rebuild that taking the BPA in the upcoming draft is what they should do. If that happens to be one of these QB's than so be it. I just do not think any of these QB's are better choices than some of the top Offensive Lineman or Defensive players. (See My Big Board To see where I rank  the QB's)
Will the Dolphins draft Tua or will they pass him up?
We will soon find out because we have just 12 more days to go before the 2020 NFL draft gets on the way!
Fins Up!
*Please rate my article at the top by clicking on the stars, you have options 1 -5 with five being you really love the article and one being that I need to improve, your opinion matters thank you for taking time out of your busy life to read my articles I appreciate it…