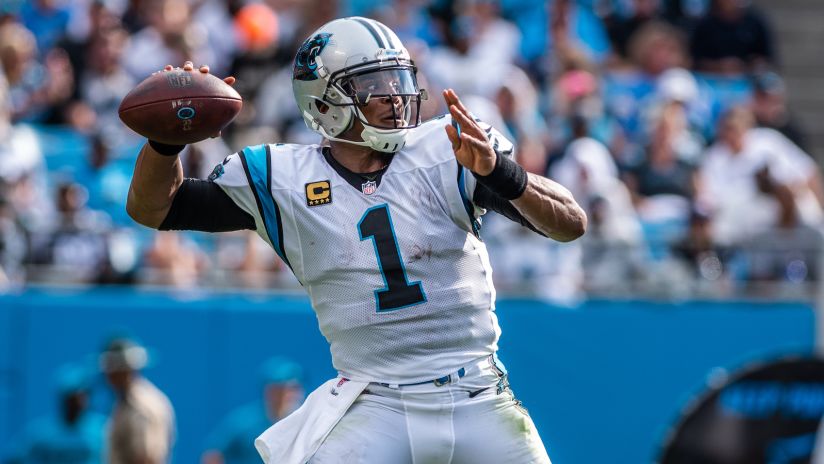 In order for things to work out for Cam Newton he must be in a situation where he's working under a coach who can motivate him, keep him focused and who he must also have a little reverential fear and respect for.
There are few coaches that I honestly feel meet those qualifications and could make it work with Cam Newton.
Mike Tomlin, Pittsburgh Steelers
Anthony Lynn, San Diego Chargers
Brian Flores, Miami Dolphins
I hear some people talk about Cam Newton going to New England but that would be a nightmare waiting to happen,  I don't see the personalities of Bill Belichick and Cam Newton meshing well together for the same reason Tom Brady could no longer deal with Bill Belichick because of his rigid personality. Belichick is not the type of person you want handling Cam Newton.
Newton could be the answer to years of searching for a top franchise QB and is already a PROVEN NFL starter who has played at a high level. He would instantly become the best QB in our division and would turn the Dolphins offense into a contending unit and with adding the  improvements from free agency and the draft the Dolphins would be considered a front runner for the division title as well as a playoff berth.
Cam Newton supersedes anything the Dolphins have planned for their quarterback situation, the rookies in the upcoming  draft have yet to prove anything on a professional level, there is no other QB on the open market better than Cam Newton, in fact there are only a handful of teams in the league that have a better QB than a healthy Cam Newton.
If I were in charge I would scrap the whole quarterback room and start fresh with with Cam Newton and go from there, that's how much of a difference maker I feel he would be in Miami. My only question is why isn't the Dolphins on top of this right now? A team that's been so starved for a franchise quarterback for over 20 years.
Cam Newton's injuries are not something that is going to be career-ending and at 30 years of age he's still young enough to heal properly and move forward, it's not like he broke his hip…
The Dolphins always preach about wanting to get the best player available for this team, so I find it strange that there's no word coming out of Dolphin headquarters of at least some interest in Cam Newton as they spent the last two years chasing after Jadeveon Clowney who apparently does not want to play for the Dolphins, in fact I was shocked that they went after him a second time after he snubbed them last year.
Jadeveon Clowney who was looking for 20 million a year, recently reduced his price to the amount that he turned down the Dolphins for (according to reports) the Dolphins offered him a 17 million dollar a year contract.
The Dolphins cap situation can easily make room for Cam Newton because any team can create any situation they want to bring in a player that they really want.
Joe Burrow , Tua Tagovailoa, Justin Herbert, Jordan Love  none of these QB's are on the level of Cam Newton and with Newton being just 30 years old the Dolphins would have 5-7 years of his services.
I'm 100% on board with the Dolphins going after Cam Newton because his personality is vivacious and his tenaciousness is exactly what we've been missing at the quarterback position for quite some time, I just want to be able to get my popcorn ready and watch this Dolphins team takeover the league as they use the upcoming draft to enhance the defensive side of the team.
Fins Up!
Please rate my article at the top by clicking on the stars, you have options 1 -5 with five being you really love the article and one being that I need to improve, your opinion matters thank you for taking time out of your busy life to read my articles I appreciate it.