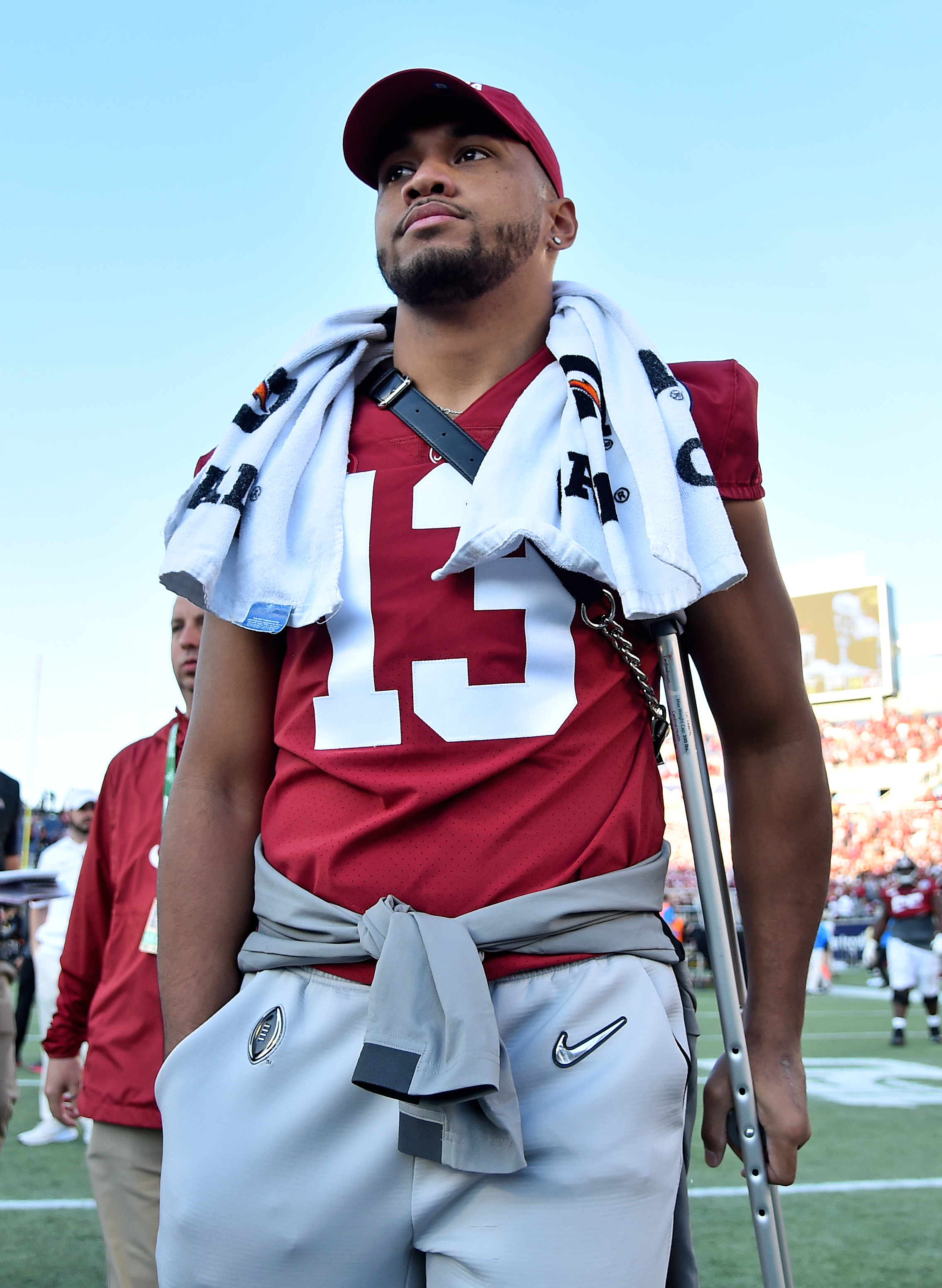 Buyer Beware!
We are weeks away from what just might be the biggest mistake in Miami Dolphins History!
If many would have their way Miami would draft QB Tua Tagoviola, considered a top draft prospect in the upcoming 2020 NFL Draft. I just can't understand why some folks never get a grip on reality and with years of inept drafting I am hoping that current GM Chris Grier is not being swayed by the masses and avoid drafting Tagoviola.
My main concern is the injury suffered just a few months ago and even more his troubling injury history
March 2018: Tua Tagovailoa breaks his finger

October 2018: Tua Tagovailoa suffers knee injury
November 2018: Quad injury keeps Tua out of a game
December 2018: Tua Tagovailoa injures his left ankle
Oct. 19, 2019 Tua Tagovailoa suffers another ankle injury
November 2019:  Tagovailoa suffers right hip dislocation
Keep in mind these are injuries on the college level one can't but have concerns that on the next level where you have bigger, faster, stronger players than Tagovailoa faced in college and given the nature of his last injury, that this guy just might be injury prone.
I've seen the 10 second video that showed Tua Tagovailoa moving around in some QB drill but are you willing to take a gamble that he is close to healthy and even more the psychological health that's associated with that serious injury?
Bo Jackson's football career ended after a similar tackle that resulted in a similarly dislocated hip
Yes there are advances in the medical field since Jackson's injury, but I do not recall a good outcome to any player after such a serious injury that is very rare to begin with as most serious hip injuries have lead to retirement.
So the team that drafts Tagovailoa will be taking a leap of faith that his surgically repaired hip will not jeopardize his professional career and the Dolphins history with QB's should be taken into effect when deciding whether or not to draft Tua Tagovailoa.
I feel bad for the kid as he put his career on the line playing college football and to have suffered such a devastating injury that make no mistake about it will affect his career and life moving forward is just a shame.
With that being said I don't want the Dolphins to be the team to take the risk that he gets drafted and even if he sits out a year that he should somehow play in 2021 and suffer another hip dislocation. The difference this time being unlike the college football programs who get these young men's services for free he will have signed a multi-million dollar contract with whatever NFL team drafts him and they will be on the hook to pay out no matter what!
I know as a fan it is not my money but tell me what fan still don't look at it as it is?
With the shutdown of all very important pre-draft activities such as visits to the TEAM doctor to actually do their own probing and the Alabama Pro Day workouts and with restrictions on travel the risks are even greater!
The Dolphins as well as the rest of the NFL will be taking a blind uninformed shot at what is a long term commitment on a player who has VERY SERIOUS injury concerns and his agent and others are trying their best to prop him up as ready to go….
I'm just not buying it and I hope the Dolphins aren't either!