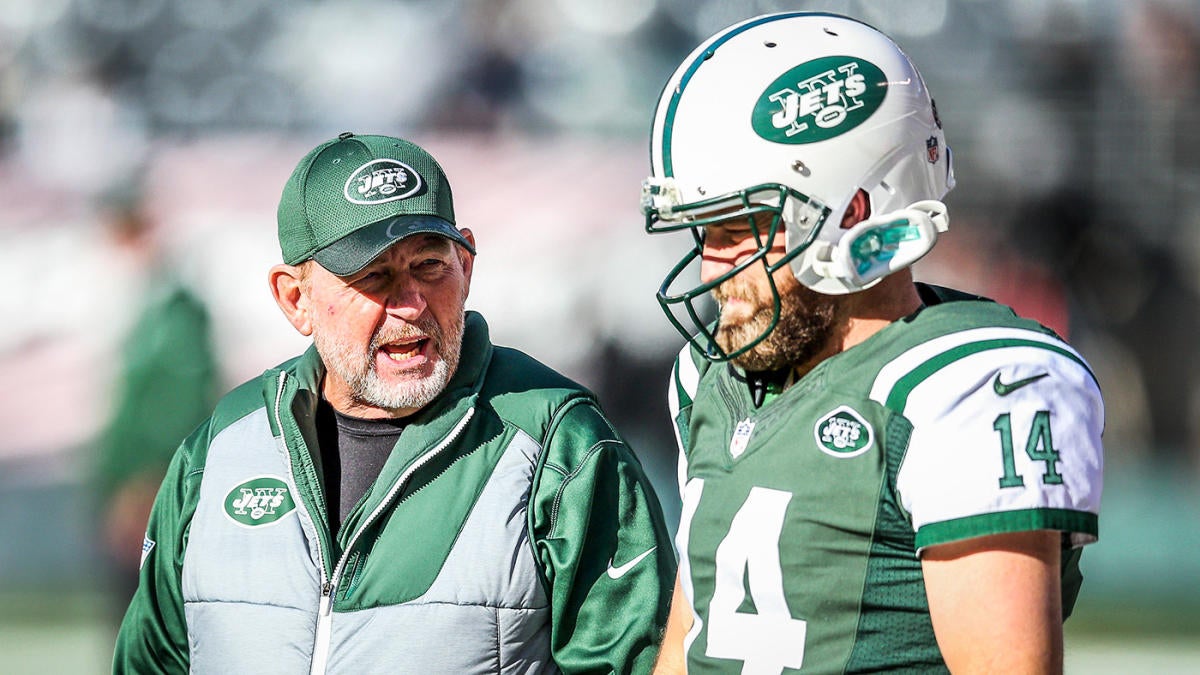 It was a huge surprise to many when at season's end Brian Flores fired offensive coordinator Chad O'shea and what was even more surprising was when it was reported that Flores coaxed retired long time NFL coach Chan Gailey in to replace O'shea.
The 68 year old Gailey has been a head coach twice, with the Dallas Cowboys from 1998-1999 and the Buffalo Bills in 2010-2012. His best season as a head coach was in his first year as the Dallas Cowboys head coach in 1998 where the Cowboys went 10-6 and made the playoffs only to lose they also made the playoffs in 1999 too but never won a playoff game.
Gailey has spent five seasons with current Dolphin starting QB Ryan Fitzpatrick either as his head coach or coordinator with the New York Jets and Buffalo Bills so there is a familiarity there.
Brian Flores said that the reason Gailey is the right person for the job is his ability to teach and a shared vision for how the offense should be structured.
"At the end of the day, I feel like for the future of this team, my vision for us offensively, I feel like it's a move we have to make," Flores said.
"…From a vision standpoint, as far as how we're going to run the football and throw the football. How we're going to go about meetings and practices and walk-through s I felt like we needed to do something a little differently than we had in the past."
"He's worked with a lot of quarterbacks, he's been a head coach," Flores said. "He understands, let's call it 'coach-quarterback,' that dynamic, that relationship, how important it is. He's a very good teacher and he's gotten the most out of every guy that's been in that room. To me, that's coaching."
Chris Grier on the Chan Gailey hire, "when the hire became official we had a lot of people around the league texting us that it was a great hire."
Some think Gailey's hire was to help develop a rookie QB the Dolphins might have an eye on in the upcoming NFL draft, but what if the real reason was to help evaluate and develop Josh Rosen?
I feel privately Chris Grier and Brian Flores are hoping Josh Rosen is the answer to Miami future QB needs and just think what that would mean if that were true?
Remember all this talk about Tua Tagovailoa and Joe Burrow and will the Dolphins trade up for any of those guys and how much it would take to make such a trade is FAN & MEDIA driven but there is not a single word to support those rumors from the Dolphins decision makers.
I am sure Chan Gailey is evaluating Josh Rosen and will have a plan in place for his development and maybe just maybe by the time the draft rolls around the decision will have been made to go with Rosen vs Fitzpatrick in 2020 and all this other QB talk is a moot point!
I would love for that to be the case!
Please rate my article at the top by clicking on the stars, you have options 1 -5 with five being you really love the article and one being that I need to improve, your opinion matters thank you for taking time out of your busy life to read my articles I appreciate it.