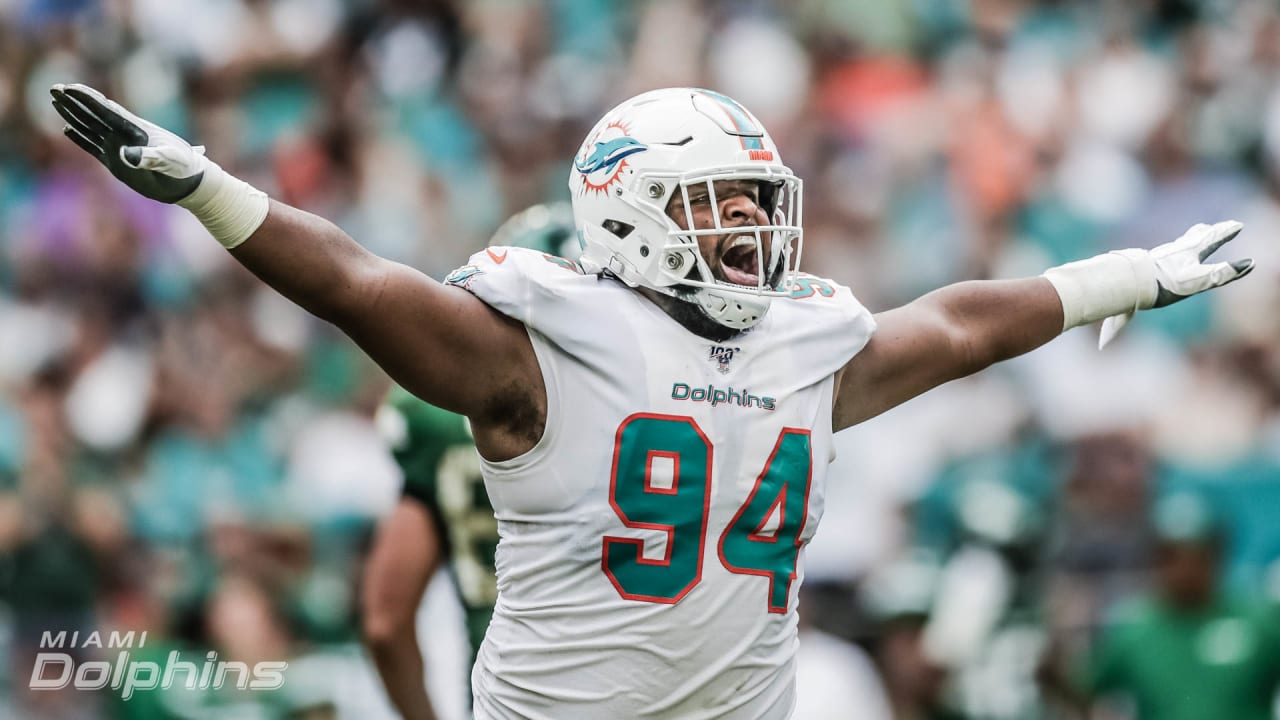 The Dolphins will be undergoing a huge transformation, there's going to be plenty of players added to the roster (25 or more?) before the 2020-2021 season starts, through free agency and the draft the Dolphins will be loading up the roster with potential starters and I'm pretty sure even after both  free agency and the draft is behind us Miami will be heavily involved with un-drafted free agents  and phase two of free agency, so there's going to be an influx of a lot of players most of who will be very young.
The Dolphins current roster from last year was one of the youngest if not the youngest in the league and these young veteran players need to grow up quickly so they can work with the rookies that's coming in to assist them in their adjustment to the NFL and the Miami Dolphins as well as be an example to the young players.
Players like
Josh Rosen 22 years old
Myles Gaskin 22 years old
Jerome Baker 23 years old
Shaq Calhoun 23 years old
Chandler Cox 23 years old
Michael Deiter 23 years old
Isaiah Ford 23 years old
Kalen Ballage 24 years old
Mike Gesicki 24 years old
Xavien Howard 26 years old
Christian Wilkins 24 years old
Davon Godchaux 25 years old
WR Preston Williams 22 years old
Raekwon McMillan 24 years old
Jakeem Grant 27 years old
DeVante Parker 27 years old
Eric Rowe 27 years old
Vince Biegel 26 years old
Andrew Van Ginkel 24 years old
Taco Charlton 24 years old
Cordrea Tankersley 26 years old
Charles Harris 24 years old
Albert Wilson 27 years old
Bobby McCain 26 years old
So far these players are still on the roster and these players will eventually be valued starters or even more valued depth players as the talent level in Miami will grow two fold!
There are many ways to be a leader and Miami is looking to add more leaders and get rid of selfish players or players that don't fit the team or system or have not lived up to their contracts. That is why last years purging even involved a few young players many of us thought would be on the list above.
Even a most resent purging of a once beloved player who had an EYE DISEASE (Selfish) and was a cancer on the team was let go despite taking a cap hit…..
Brian Flores spent years working under the G.O.A.T of NFL coaches and he knows exactly what he wants to try and build a winner in Miami and he is looking for unselfish leaders and could use the help of these very young veteran players on the roster.