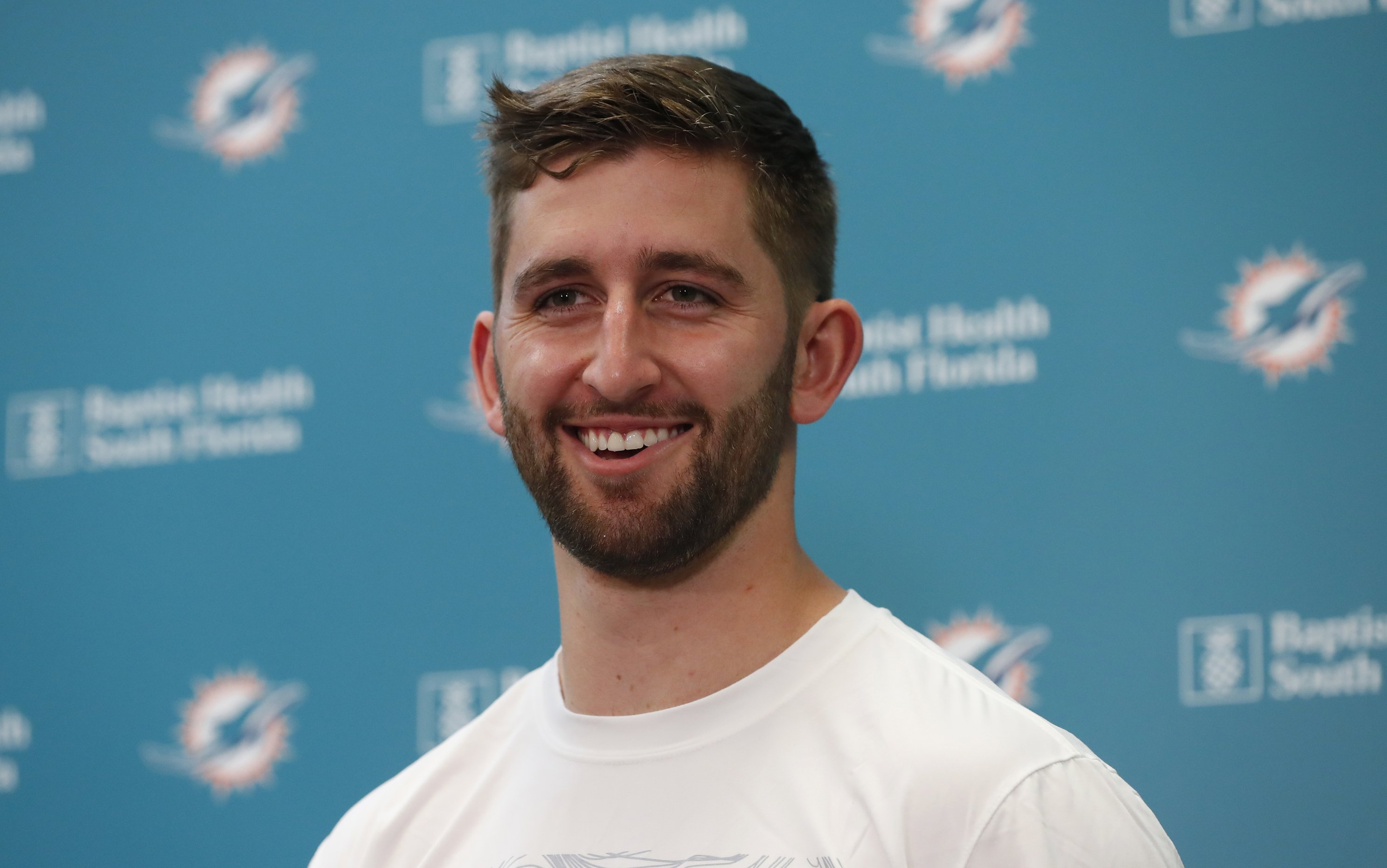 If you were not sure by now let me make it clear! I Think Josh Rosen can be the Dolphins Future QB and I feel Miami does too. That is why I am your Dolphins Seer because I have clairvoyance! I am usually right and I have over 1500 articles 98% written by yours truly and even when the Dolphins did not follow my advice I can prove in many cases that I was correct in my calls.
Many know me from years ago as a regular poster on the Sun Sentinel Miami Dolphins Chat Line it was the early stages of Dolphins beat writer Omar Kelly and it was a pleasure to have him chat along with what was then called the mob. It got real heavy and heated with many of us debating any and everything Miami Dolphins and to have Omar put in his insight was the greatest because he had inside knowledge that many of us did not and he would share some things when he could.
I was best known for two things, I was a HUGE Chad Henne Fan/Homer as I felt he could have been our franchise QB had he fallen into the hands of better support and to this day I still feel Henne got a raw deal and his career was ruined by Tony Sparano in how he treated Henne…
I believe what makes a successful QB coming out of college is landing in the right spot and getting the proper development and PATIENCE as well as good team building! It involves good coaching, and having a good GM and some luck.
I also took the unpopular position in 2012 when I expressed my desire for Miami to lose enough games so they could at that time be in position to draft Andrew Luck  (Suck for Luck) and my fan-hood was challenged as many felt I was wrong to wish the Dolphins lose games for draft positioning. Well Andrew Luck proved to be far better than Ryan Tannehill despite his shortened career!
I wonder after last season if any of my critics have a change of heart? I did notice Omar Kelly who also at that time disagreed with the moral implications of wanting our team to lose in lieu of getting the highest pick in the draft, was hoping Miami would lose games this year for that same reason!
Just think how less complicated the 2020 Draft would be for Miami if they owned at least the 2nd overall pick this year, and had we gotten the 1st pick would you be wondering who they most likely would target and with 14 draft picks to boot?
My story about being a Chad Henne homer is what I have a weakness as a Dolphins Fan, I will support a young QB for far longer than the average fan, to prove my point even when we Lucked out on Andrew Luck I supported Ryan Tannehill all the way up until his second season under Adam Gase. (over 6 years)
I believe patience is critical along with having the right folks in place to develop a young QB and also lessening the Burden on a young QB by building the team around him as he develops!
This is why I am both SHOCKED & DISAPPOINTED that many of you have already given up on Josh Rosen.
Not Me!
In fact I am more encouraged and hopeful for Josh because he has handled everything so perfectly well from the Arizona mess to his premature start and subsequent premature removal as the starting QB for Miami last season.
I truly believed that Josh Rosen should have never been allowed to start but he should have sat out the entire season and learned from Ryan Fitzpatrick  but when Brian Flores made the mistake of starting Rosen he compounded it by pulling him after just 2.5 games.  That is why many have lost faith in Rosen.
How dose anybody expect a young 22 year old QB on a team that totally tore the roster down with the intent to rebuild and an offensive line in total flux as the O-line coach was fired a month before the season started and a new one inserted and for a line so lacking in both talent and experience and to have to compete against a 17 year veteran QB with above average skills?
Josh Rosen has displayed high Character from how he was treated by Arizona and up to the poor way he was handled by Miami! I do not think it was with any malice on either teams part but the outcome is Josh Rosen was hurt by both teams and at least Miami is hanging onto Josh and I believe he will reward the Dolphins by stepping up and proving this year after getting a much needed upgrade to the roster on all sides that he can be our future QB!
That is why I am opposed to drafting a QB at all in 2020 and allowing this season to play out with the current QB's we have on the roster as Dolphins management focus on building up the roster and in particular the TRENCHES for even a young QB to be protected.
Fins Up!