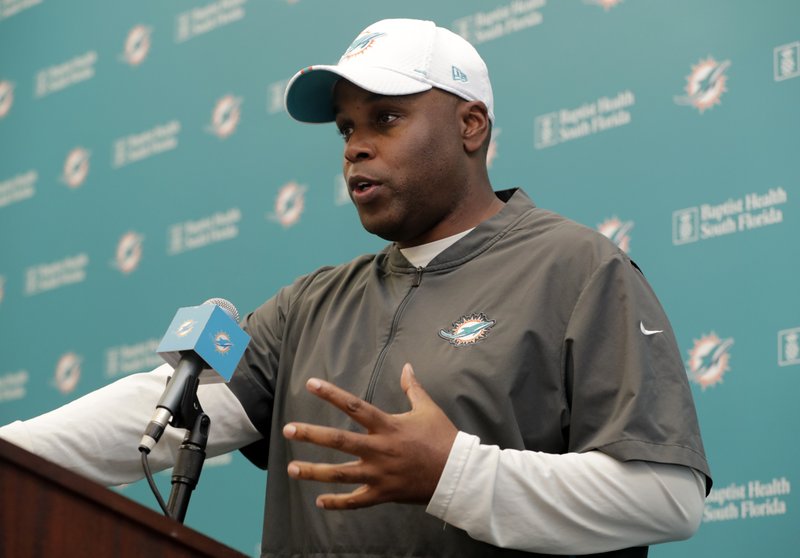 With this only being year two of the rebuild, the Dolphins main objective is not be about wins and losses more than sticking with the process. As free agency approaches there are many out there who seem to not understand the process because they're targeting free agents that really should not be a part of this team.
With outlandish predictions of the Dolphins being interested in Tom Brady or some even thinking that offensive lineman Trent Williams should be a target, Miami need not make the same mistakes like in times past thinking that they were a player or two away from being a contender and wasted hundreds of millions of dollars on aged high priced free agents that never panned out.
Tom Brady will be 43 years old by the start of the 2020 NFL season and Trent Williams will be 32 at the stat of the upcoming NFL season. The Dolphins are building for the long term and it's players like those two for example that they should avoid. Can they help the Dolphins win a game or two more, most likely but that's not the main objective the Dolphins plan is and should be to build for the long-term, even with the signing of free agents the Dolphins should be seeking young players.
I do agree that strategically placed veteran here or there could be helpful like Frank Gore who is not seeking a high salary and is an excellent player to have due to his veteran leadership and his willingness to work with a young running backs. Miami made a mistake letting him go last season and he would be an excellent mentor/complement to what ever running backs we have on the team, it would be like having a player coach on the team that's the type of veterans that would be helpful even though they may be above the age threshold.
Not some free agents who's above the age threshold and whose salary demands will be extremely high, those are the type of veterans that the Dolphins should avoid at all cost especially this early in the rebuild because it's about building a solid foundation and adding more talent and depth to the current roster and let the competition bring out the best in these young players. The Dolphins should pursue young veteran players in free agency as well as the best talented players they can get through the draft, that's contributing towards the ultimate goal of being a perennial contender for years to come.
Tom Brady is looking to get paid handsomely for all his years of success so even though he will turn 43 before the season starts he wants to be one of the highest paid quarterbacks in the league and reports are that Trent Williams wants to be one of the highest-paid left tackles in the league, word is he's looking for 20 million a year the Dolphins don't need to go down that road again spending big money on individual players looking to cash out on what should be their final contract in the NFL. Miami is on a youth movement and should be constantly seeking veteran free agents who may have not reached their peak but they can develop through training and development those players turning into future star players. Incentive based contracts that encourage both individual development and team goals.
The Dolphins should be into the bargain hunting mode especially after Chris Grier just cleaned up the cap situation left by Mike Tannenbaum. Why go back down that road?
Even though we know Brian Flores will do everything he can to win every game as he should it still should not be all about wins and losses in 2020 more so than to continue to add to the roster the most talented young players they can find through free agency and the draft.
I just hope the Dolphins stick with that plan because that's the winning formula.