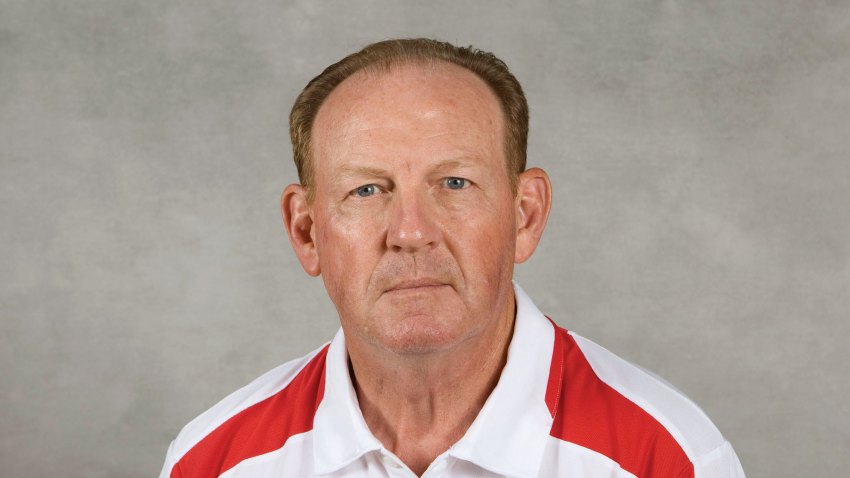 Many (including myself) questioned why at seasons end Brian Flores fired OC Chad O'Shea and replaced him with Chan Gailey, so I did a little digging and here is what I have come up with.
Lets start off by understanding who Chan Gailey is:
Thomas Chandler Gailey Jr. (born January 5, 1952) is a American football coach who is currently the offensive coordinator for the Miami Dolphins of the National Football League (NFL). Gailey has previously served as the head coach of the Dallas Cowboys, Georgia Tech Yellow Jackets, and Buffalo Bills.
Chan Gailey served as offensive coordinator for the Miami Dolphins in 2000 and 2001, when the Dolphins posted consecutive 11–5 records. He was on the Pittsburgh Steelers staff from 1994 to 1997 when the Steelers won four straight AFC Central titles and coached in one Super Bowl (XXX).[1] Gailey served as the offensive coordinator for the Kansas City Chiefs in 2008 and three games of the 2009 preseason. His most recent job was as the offensive coordinator for the New York Jets.
Chan Gailey is 68 years old and have 46 years of coaching experience that includes two NFL head coaching jobs Dallas Cowboys (1998–1999) & Buffalo Bills (2010–2012) as well as College Head Coach Georgia Tech (2002–2007) and the World League of American Football Birmingham Fire (1991-1992) *Chan Gailey was the only coach in Dallas history to make the playoffs in all of his seasons in charge (1998–1999).
He has been the OC for Miami (2000 – 2001) That was the last time the Dolphins made the playoffs in consecutive seasons with an 11-5 back to back records. In addition to the Dolphins he was the OC for the the Denver Broncos (1989-90), the Pittsburgh Steelers (1996–1997), the Kansas City Chiefs (2008) and the New York Jets (2015–2016)
The obvious reason that Brian Flores made a change and went with Chan Gailey is his experience and when you think of it especially considering the rumors last year that Chad O'Shea offensive system was to complected for some to grasp even our Young QB Josh Rosen had issues learning the offense.
The Dolphins are rebuilding and to have such a complected system for young players might be to difficult for many of these young players to grasp. The more experienced Chan Gailey will implement a system that is less complected and will be easier for a young team to adjust to coming into the NFL.
The offense Chan Gailey will employ is a Spread Offense that basically rely on having a smart QB who based off of "concepts" and less verbiage to allow the players to play fast without being bogged down with trying to remember a very complex system. The soon-to-be 68-year-old previously leaned on his roots from the spread offense, utilizing a heavy dose of 11 personnel and avoiding power-running formations altogether.
The offensive system that Chan Gailey will use is similar to what former OC Chad O'Shea ran based off of the Erhardt-Perkins (E-P) offense (more on that in a later article) that rely on the QB and motion to make it complicated for defense to identify what they are doing but not that complected for players to learn. It's the same kind of gameplan-specific system the Patriots have used for years, and was the playbook Chad O'Shea used.
Ryan Fitzpatrick has played for Chan Gailey as his QB  when he was the head coach in Buffalo and when he was offensive coordinator for the New York Jets. So he is very familiar with Gailey's offense and will be able to help whatever young QB learn the system. The track record on Gailey's play calling suggest he will have a run/pass ratio of (58% pass, 42% run) The running back reception totals were consistent through Gailey's last four years as a play caller (his rushers had 62 catches in 2010, 82 or more every year since)
Miami will need to address the issues that prevented them from running the ball effectively last season mainly the O-Line and RB's where both need upgrades in talent.
Chan Gailey has worked with some very prominent coaches over the years such as:
Dan Reeves
Bill Cowher
Herman Edwards
Gailey hasn't coached since stepping away following his failed stint under Todd Bowles with the Jets in '16.
Summary
Chad O'Shea was a novice as Miami's OC and even though the Offense had their success, it also failed miserably in he run game and that falls on more than just the OC as the O-Line and RB's share in the blame. Chan Gailey brings a wealth of knowledge and  experience that is needed especially when you are building from scratch as the Dolphins are.
Hopefully this change will help either Josh Rosen or whoever the Dolphins identify as their young QB moving forward to excel and eventually supplant Ryan Fitzpatrick because if at season's end in 2020 we still have Fitzpatrick as our starting QB than the Dolphins have failed to identifying the most important piece of their future the QB.
Reference Material