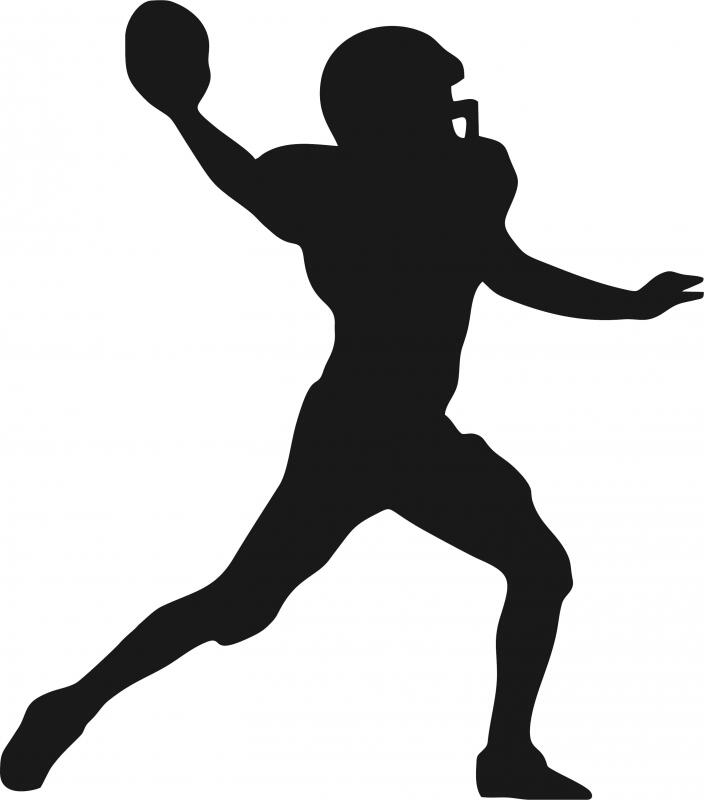 Is it Tua Tagovailoa or Joe Burrow? How about Tom Brady? What about a trade for Cam Newton? The Dolphins fans and media are obsessed about the QB position and what the team should do. Every wannabe have an opinion on what current  GM Chris Grier should do. I too am a wannabe, so let me tell you what I would do if it were my decision.
I'm still baffled by the obsession of the quarterback position for the Miami Dolphins, for the media and many older Dolphins fans, no quarterback is ever going to live up to the standard set by Dan Marino in his prime. Since his retirement in 1999 over the past 20 years the Dolphins have fumbled the quarterback position in so many ways.
In 2001 then HC/GM Dave Wannstedt took corner-back Jamar Fletcher from Wisconsin 5 picks before the San Diego Chargers drafted Drew Brees, despite rumors that the GM at the time Rick Spielman wanted to draft Drew Brees. That is more of the case of "Hindsight being 20/20", so we can't hold that one against Dave Wannstedt who truly set the Dolphins back years by a series of mind-numbing decisions over his tenure.
The one that really hurt was when in 2005-6 either from bad advice, bad decisions or both when an injured Daunte Culpepper was taken over an injured Drew Brees when the Dolphins had a legitimate chance the sign F.A Drew Brees passing up on the first Time Ballot Hall of Fame QB. Not to rehash old history but some people keep harping on that even to this day, in all honesty I also would have taken Daunte Culpepper at the time and I had no problem that Nick Saban chose Culpeper at that time. (Another Hindsight Thingy)
How ironic a twist that we find ourselves in a similar situation with an injured quarterback, Nick Saban and our Dolphins. This time it's Nick Sabin's the college head coach who's quarterback Tua Tagovailoa suffered a serious hip injury that has devalued in many people's mind his draft stock, many are speculating whether or not his injury will be degenerative, career shortening or ending, will it be a reoccurring issue. There is risk when considering drafting Tua Tagovailoa. The Dolphins once again find themselves in a very complicated situation involving the future of their QB position.
The Dolphins have been linked to Tua Tagovailoa for years but due to his SERIOUS injury they now find themselves at a crossroads. What should they do, stay with the 5th pick and hope Tua Tagovailoa drops to them? Trade up to #3 to almost assure Miami gets Tua or why not go for the presumptive #1 QB coming out in 2020 Joe Burrow, is it worth giving up the barn for either of these guys?
To be honest with you, I am so sick of hearing about the quarterback position of our Miami Dolphins, especially when I look at the current situation that the Dolphins find themselves in and I personally don't think it's that bad, in fact I think this may be the best position they've been in a while, let me explain.
The Miami Dolphins currently have on their roster veteran QB Ryan Fitzpatrick who played exceptionally well last year, despite the limited talent on a team in phase one of a rebuild, they had the worst OL in the league and the worst running game in the league.
The wily veteran Ryan Fitzpatrick, despite the lack of talent and support was able to assist the Dolphins in exceeding expectations by winning 5 games in a season when many did not think the Dolphins would win even one game. He truly was the joy of the season in how he lead the team. I have no problem with Ryan Fitzpatrick coming back to camp and even if he were to win the starting position in the beginning of 2020  he would not be the worst starting QB in the league.
Many people seem to have forgotten our young 22 year old QB Josh Rosen who backed up Ryan Fitzpatrick and the Dolphins gave up a 2nd and 5th round pick last year to acquire from the Arizona Cardinals. Last season the Dolphins realized that Josh Rosen needed time to develop, they also realized that it was hard to truly evaluate him with last year's practice squad roster, in fact if the Dolphins had a better roster they might have went to the playoffs with the way Ryan Fitzpatrick was playing.
In 2020 when the Dolphins undergo a major talent upgrade of the roster at every position through Free Agency and The Draft starting logically with the offensive and Defensive lines as well as adding a quality running back or two, as well as a more simplified system, that's not overly complicated for a Young quarterback to pick up who's to say  Josh Rosen just might not excel? We need look no further than how Ryan Tannehill once he was surrounded by a good supporting cast had a very good season. Young Josh needs help in his early development as well as a break after what was truly two of the worst case scenarios a young QB could fall into.
So let me ask you, is it beyond the realm of possibility that the Dolphins could just bypass the quarterback position this year and concentrate on building the rest of the roster into a legitimate NFL talented team at every other position. With a more experienced OC like Chan Gailey and a more simplified system that Josh Rosen can find his groove, is it unrealistic to think that our 22 year old 3rd year QB who graded out as a top 10 QB in 2018 can have a legitimate chance to win the job and if not at the start of the season maybe somewhere down the middle of the season or near the end of the season, either way let's say the worst case scenario happens that Josh Rosen does not step up to the plate and take the job in 2020?
The Dolphins also have multiple draft picks in 2021, they posses 2 first round picks as well as 2 second round picks so who knows what they might also acquire by either trading up or trading down or trading players or whatever they need to do to acquire more picks in 2021, where a certain Young quarterback coming out of Clemson by the name of Trevor Lawrence most likely will be entering the 2021 draft.
By then Josh Rosen would have been with Miami for two years, Ryan Fitzpatrick's contract will be done and he will most likely not be retained and Trevor Lawrence and Josh Rosen will have to battle it out for the starting job in Miami or whoever they go with.
That is how I honestly feel the Dolphin should handle the QB position starting this year and looking towards 2021 when it comes to the quarterback position. I'm comfortable with what the Dolphins have at QB and giving Josh Rosen a legitimate chance to win the starting job.
Let Ryan Fitzpatrick and Josh Rosen compete once again in 2020 for the starting job, if Josh Rosen fails to deliver on his end at least Miami has rebuilt the roster around the QB and can use 2021 as the year they focus on finding whatever quarterback they draft to compete against Josh Rosen in 2021.
That is what you're Dolphin Seer honestly feel should happen,  Miami should take the quarterback off the table in 2020 and concentrate on building the rest of the team with all the resources they have and use free agency and the draft to plug holes in 2020 and let Josh Rosen and Ryan Fitzpatrick compete once again in training camp this year with a plan to allow Josh Rosen a legitimate chance to win the starting job.