There is only one player worth trading up for in the 2020 NFL draft and it is not who many of you might expect considering this crazy obsession of QB's in the NFL.
It's not Joe Burrow!
I have nothing against the LSU QB who after the most amazing college seasons in history deserves to be drafted first in April but the Dolphins QB situation is not as dire as some would lead you to believe and Josh Rosen is actually younger than Burrow by exactly two months and he has two years of NFL experience and is currently being developed by the Dolphins. They both have identical measurable's standing 6′-4″ and 216 LBS they could almost be twins.
The one player worth trading up to get is Chase Young  that's it!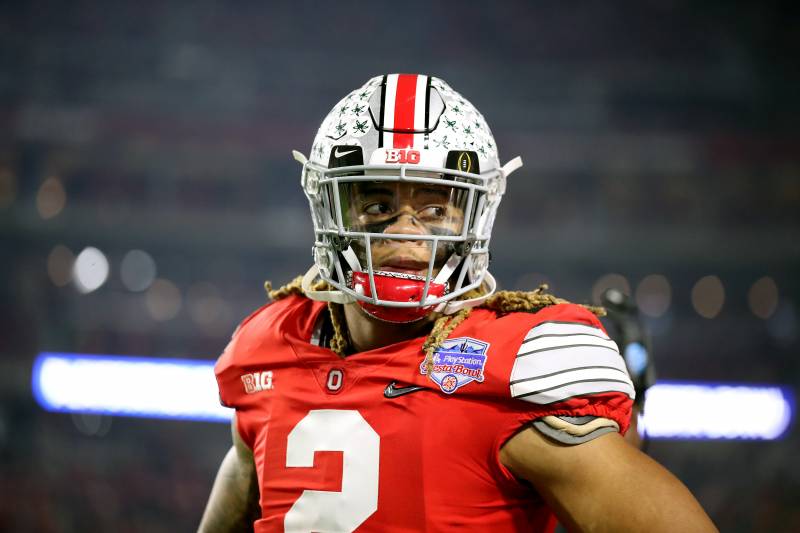 In his latest top 50 rankings Daniel Jeremiah describes this young man as a tall, long and athletic defensive end. As a pass rusher, he explodes off the ball and gains ground in a hurry. He uses a quick swipe move and also has the ability to control the wrists of blockers. He can convert speed to power and is effective on loops and games. He does have a little tightness at the top of his rush. Against the run, he sets the edge easily and uses his quickness to slip blocks and create chaos behind the line of scrimmage. Overall, Young is an All-Pro talent, reminiscent of Julius Peppers and Mario Williams  I wold love to Chase Young in a Dolphins uniform!
Even with that option, I am opposed to trading up at all, if anything the Dolphins should leverage their position to trade down and acquire more picks this April. There is going to be a QB frenzy this year and teams are going to want to trade up to get one of these young QB's in this years draft.
Joe Burrow
Tua Tagovailoa
Justin Herbert
Jordan Love
Jacob Eason
Jake Fromm
Not all will be drafted in the first round but at least 4 could be day one picks. I'm still on the fence on whether we should spend our 5th round pick on Tua Tagovailoa, I can accept any decision either way. I personally would avoid Tua because of his injury history.
I can't help but think Brian Flores would love to get his hands on Chase Young and develop this amazing talent throughout his early career. I also know a few teams ahead of Miami would too.
GM Chris Grier has been a patient drafter over the years and things have panned out so far, staying at 5 and letting the draft board fall to them is truly the best option because they will get a very good player at 5 no matter what and if teams ahead of them and some behind are desperate to take one of these QB's coming out the talent will drop to Miami at 5 or we can trade down and add to what is already a impressive collection of picks currently at 14.