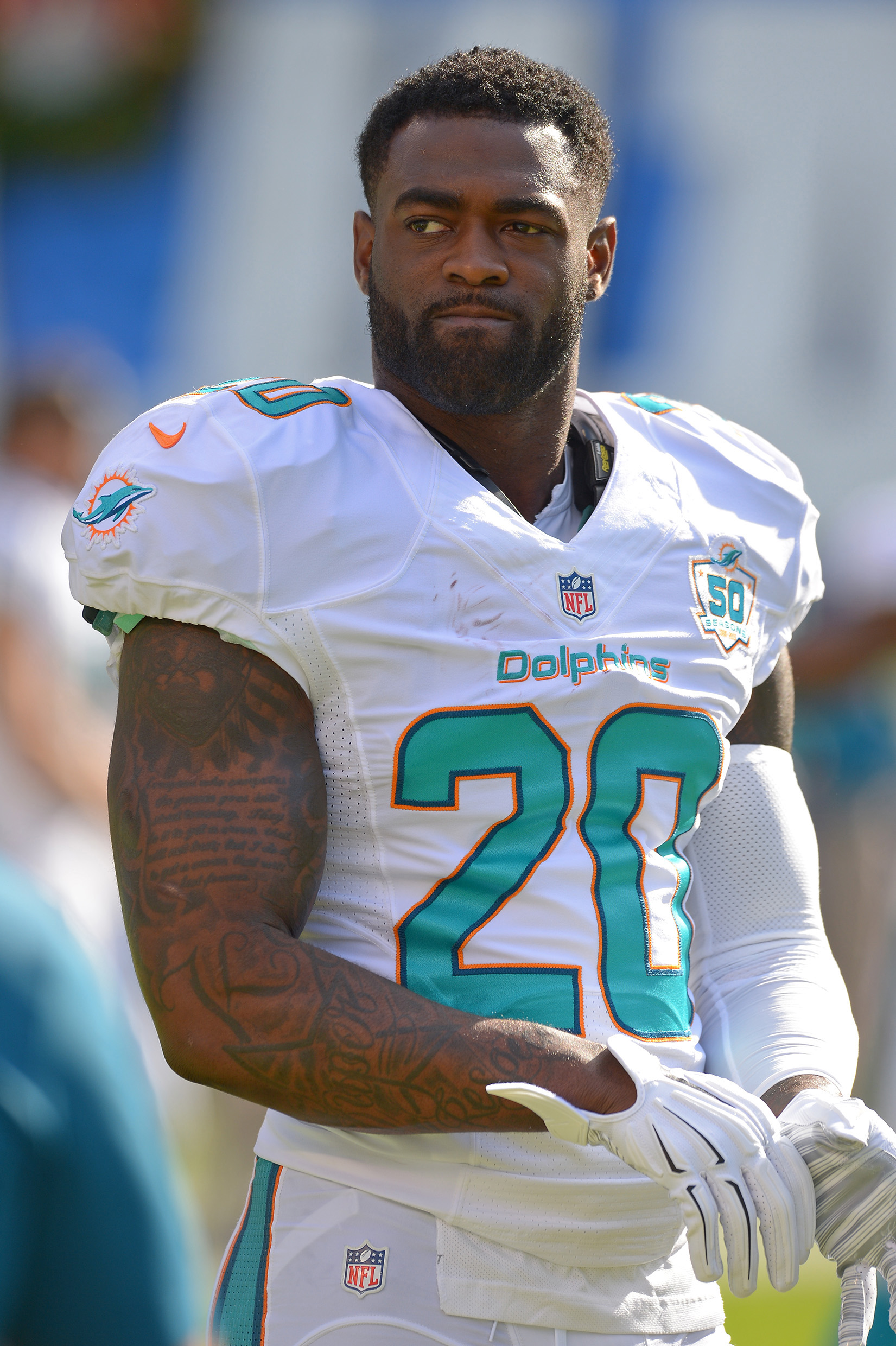 Just when everything seems to be going right there's an issue with our Dolphins, we all know that voluntary OTAs are truly that, voluntary. So I must keep everything in perspective when I say Reshad Jones has the right not to attend OTAs because it is a voluntary camp.
With that being said; I think it is wrong and selfish of him not to attend OTAs when everyone else is there for a number of reasons that I will explore.
First and foremost we have a brand new coaching staff, everything has changed and for the better it appears, I know Reshad had issues last year with Matt Burke and maybe his ego was damaged a little bit by a young Minkah Fitzpatrick taking his role on certain snaps at least that's what Rumor Has been…
All the more so why I'm curious as to why Reshad Jones is snubbing this coaching staff and working out on his own.
I've been a Reshad Jones fan since the day he was drafted, looking at his college tape he was devastating hitter and I knew he would turn out to be a good Pro and over the years he's always been one of our best players and a good teammate but that has changed for some reason which begs the question is it time to move on from Reshad Jones?
The only reason why Reshad was not part of the Purge this past off season is because of the new contract extension he signed and it would be to costly for the Dolphins to try to get rid of Reshad as opposed to keeping him, I'm sure when he comes to camp later on this summer when it's "Mandatory"  he will pick up everything and he will do well within the system, but the damage is already done by not attending the early OTA's as a veteran you expect them to be leaders, set the example, unfortunately he's not setting a good example by being selfish and working out on his own.
Yes he does have that right not to attend but just because you have the right to do certain things don't mean you have to exercise that right when you look at the overall big picture as to what message you are sending. I don't see nothing good about Reshad Jones skipping OTAs he's not showing any leadership more so than showing a selfish me first attitude and I think he's the only player not attending the OTAs.
The good thing is that the coaches are handling it just right not making a big issue out of it, even though I'm sure deep down inside they are just as disappointed as I and many of my fellow Dolphins fans are.
He's now gone from one of my favorite players to the next person I'd love to see moved off this team as we try to build a new culture, a new identity, and a new attitude, one opposite of what Reshad Jones is currently showing.