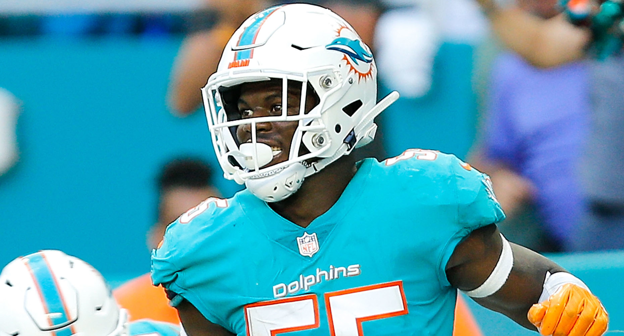 With the 73rd pick in the Third round of the 2018 NFL Draft the Miami Dolphins selected Jerome Baker LB, Ohio State
A year after drafting Ohio State LB Raekwon McMillan the Dolphins reached back to Ohio State to draft fellow LB and teammate Jerome Baker as they continue to get younger at the LB position. This was another need position and it actually turned out to be the best pick of the day as Baker played very well and the sky is the limit for this kid. He earned my respect with his play and with Raekwon struggling after missing his entire rookie season due to an injury in the very first preseason game the year before, playing special teams (SMH) it was essentially his rookie season too.
Jerome Baker played the best of all the LB's and I look forward to seeing how they utilize him in this new defense with Defensive Coordinator Patrick Graham who hopefully will have the CLUE that Matt Burke lacked as Miami DC these past two seasons.
Baker was a pleasant surprise his rookie season, he showed some bite and I look forward to his development as our future "Pro Bowl" linebacker?
Grade A+