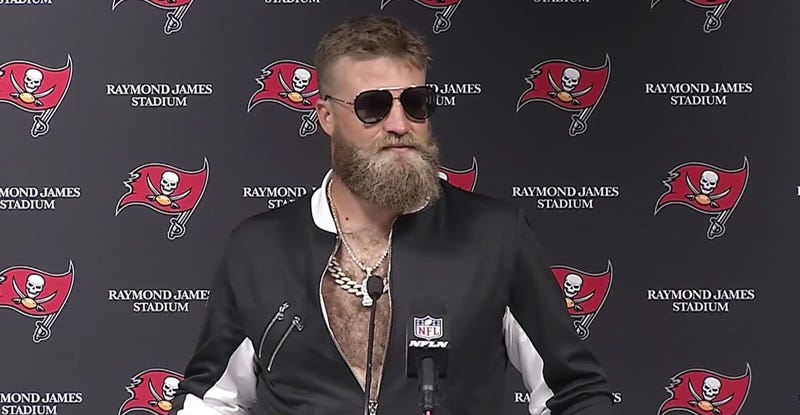 The Miami Dolphins today signed quarterback Ryan Fitzpatrick to a 2-year 11 million-dollar contract.
The 36 year old veteran quarterback will be a "Stop Gap" holder of the starting position most likely until the Dolphins draft the quarterback they are seeking either in the 2019 or 2020 NFL draft or both.
Ryan Fitzpatrick has traveled throughout the NFL as the Dolphins make his 8th NFL team he will have started for with previous stops with
He now becomes teammates with our young DB Minkah Fitzpatrick who was denied a patent request in January for the nickname "FitzMagic". I'm pretty sure that's going to be a topic of conversation that others will make fun of as we ironically have two Fitzpatrick's on the roster and no they are not related. (Are They?) He also is the second "Harvard Grad" on the team.
Ryan Fitzpatrick signing is met with a lukewarm response from me just like everything that has happened this off-season as the Dolphins are in a rebuilding mode and just trying to put together pieces for the first year of the rebuild.
Of course some are going to use this as an excuse to claim the Dolphins are tanking, once again I debunk that idea. They may not be tanking but they're not trying to go out-of-the-way to win a bunch of games this year neither if that makes any sense?
Either way I look forward to the NFL draft this year to see if the Miami Dolphins will do what I think they should do, draft a quarterback sometime this year whether it be the first or seventh round and continue to do so every year until they get the right person in place to lead this team in the future. Maybe even double up?
So welcome aboard Ryan Fitzpatrick I look forward to seeing you play this year because one thing for sure he brought a lot of excitement and fun to Tampa Bay last year. (See Photo Above with his Conor McGregor Look-A-Like Appearance)
He might just be the only entertaining thing about this Dolphins team in 2019.