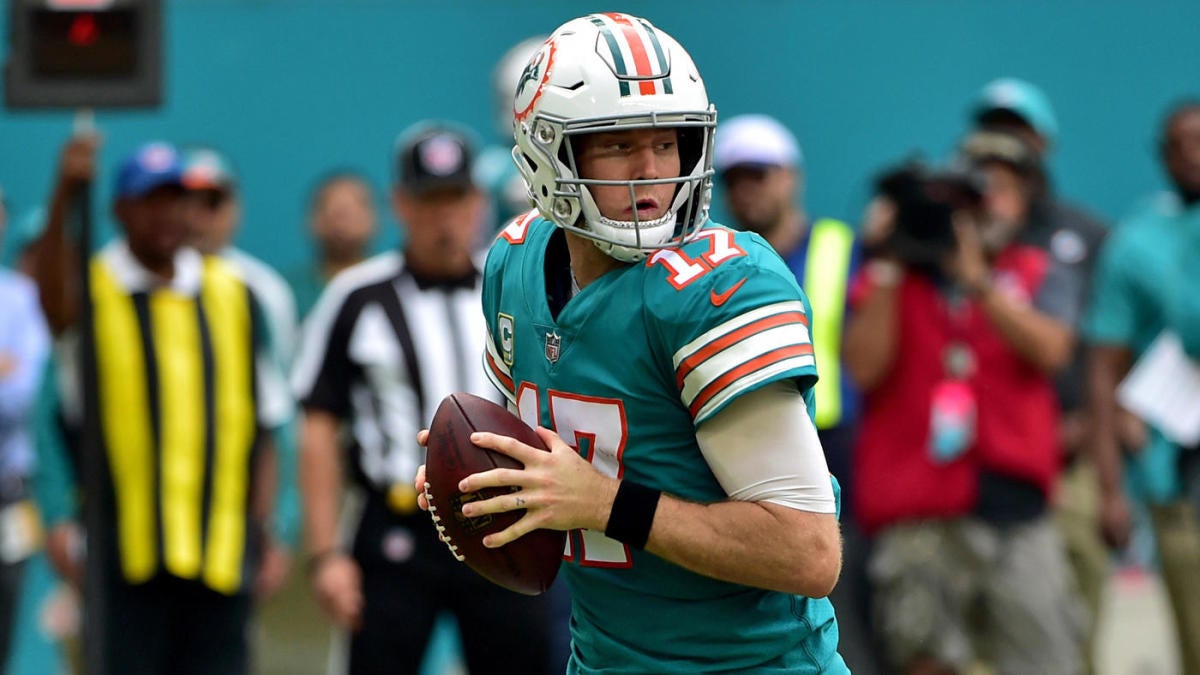 Finally it is over!
After 7 years of false hopes, thinking that Ryan Tannehill would rise to a level that he never possessed, Tannehill has been traded leaving the Dolphins after fleecing the team for $72,550,979.00 as the Dolphins threw in another 5 million dollars just to get rid of him. The Dolphins get a 2020 fourth-round pick along with a 2019 seventh-round pick in exchange for Tannehill and a 2019 sixth-round pick.
I give new GM Chris Grier much credit for even pulling off a trade of Ryan who I thought there would be no way a team would trade for him. The Tennessee Titans made the deal and it is obvious the move is designed to push Marcus Mariota but is sold as having a veteran Backup QB better than Blake Bortles on the team as they dumped Bortles immediately after the trade.
Ryan gets a 7 million dollar deal from the Titans and if you add the 5 million dollars the Dolphins paid to get him to reduce his salary to facilitate the trade he ends up making between 12-13 million dollars of a projected $18,725,0002019 base salary in 2019 as the backup QB.
So excuse me if I am not going the nice guy route like many who says what a nice guy Ryan is and how hard he works and how he was nice to reduce his salary to assist in the trade.
I know it is not Ryan's fault that the Dolphin received a major fleecing, who can blame him for getting paid franchise money while producing a below .500 winning percentage as the Dolphins starter. Even I was duped up until this last seasons BLOWOUT in New England when my eyes were opened and I went postal and finally gave up on Tannehill.
Ryan will go down as the 3rd statistically best QB to play for Miami and he did have some good games throughout the years and despite it not being totally his fault that Miami has been stuck in mediocrity he deserves a lions share of the blame!
I truly bear no ill will towards Ryan, I take a lot of the blame as your Dolphin Seer in not realizing what others tried to convince me about Ryan Tannehill who I often taunted as Tannehill haters/detractors.
A new chapter is starting in Miami as the current management has stripped this team down to the youthful foundation and despite having no clue what lies ahead it feel like we are headed on a long journey back to respectability and so far so good with the direction we are headed.
I look forward to the future no matter the difficult ride ahead because I don't ever want to be duped again at the most important position on any NFL team because if you don't have that special QB you will never be a winner in the NFL. As of this day the Dolphins QB's on the roster consist of Luke Falk and Jake Rudock two relative unknowns that don't exactly instill fear in anybody and I suspect there will be some additions to the roster even after being spurned by Teddy Bridgewater  who was trying to Fleece the Dolphins too by seeking "life-changing money,"  despite his questionable history and future. (More on that Later) The Dolphins will no longer be mismanaged nor fleeced like they have been as our current management seems to know what they want to pay and what they are willing to get for player and that in itself is a very good thing!
Ryan Tannehill did show class as he thanked the Dolphins and their fans on his twitter account
"Thank you to the fans, my teammates, and the Dolphins organization for the last seven years. I've experienced some of the greatest blessings of my life in South Florida, and also faced some challenges that made me the man I am today. Grateful for it all"
If I had fleeced the Dolphins for over 72 million dollars I would thank you all too…..