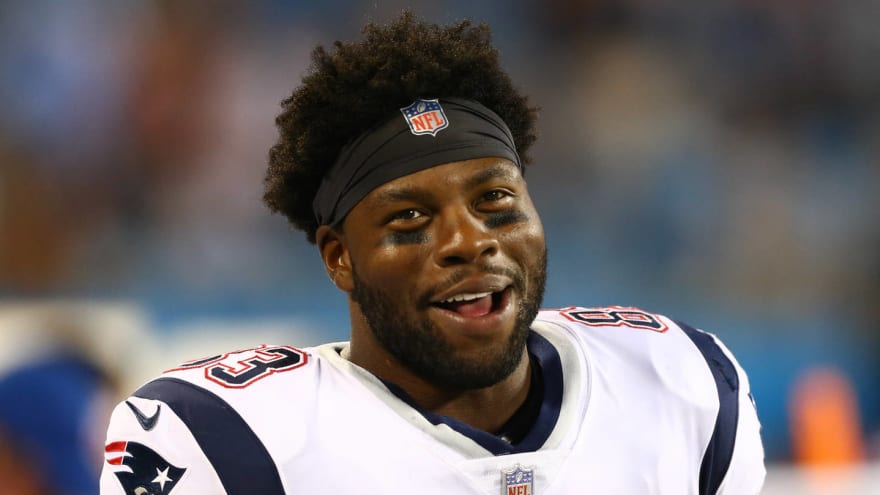 The first 2019 free agent signing the Dolphins brought aboard is former New England Patriots Tight End Dwayne Allen who the Dolphins signed to a two-year 7 million dollar contract.
The first thing you notice about Dwayne Allen is that he is not part of some youth movement because he just turned 29 years old and by the end of his contract he'll be over 30 so there's some short-term goal that the Dolphins must have with Dwayne Allen besides being a mentor to our young tight ends drafted last year Mike Gesicki and Durham Smythe.
Miami Herald "drama queen" reporter Armando Salguero recently wrote another article supporting his idea that the Dolphins intend to tank despite GM Chris Grier saying that is not part of their plans and that it makes no sense to even try to suggest to the players and the coaches that this team tank when they're trying to build a winning culture.
But if you listen to  Armando Salguero you will find a desperate person trying to save face from a stupid idea that the Dolphins would be tanking, the signing of Dwayne Allen is proof that the Dolphins intend to be competitive.
Despite his pedestrian numbers (13 receptions for 113 yards and 1 TD) the past two seasons in New England where they use him. (primarily as a blocking tight end) Dwayne Allen had a very successful run as tight end for the Indianapolis Colts his first five seasons with 126 receptions for 1,451 yards and 19 TDs.
Even though I expect most of the signings this offseason to be young players via free agency and the draft, I do think the Dolphins want to build a culture as a tough competitive team  week in and week out with the goal of winning.  I've said in numerous articles that the Dolphins have a solid foundation of young players with talent that was not properly developed or utalized under Adam Gase.
I have greater expectations with this current management and coaching staff, I expect to see them do a better job of developing our young players. So much for Tanking, expect this team to go out each week with the intent to win, now will they have success starting off only time will tell but it will not be their INTENT to lose games (I.E TANKING)
It's kind of exciting to see this team go in the direction that they appear to be headed and I look forward to this off-season of changes and improvements to hopefully turn his team into a contender for years to come.