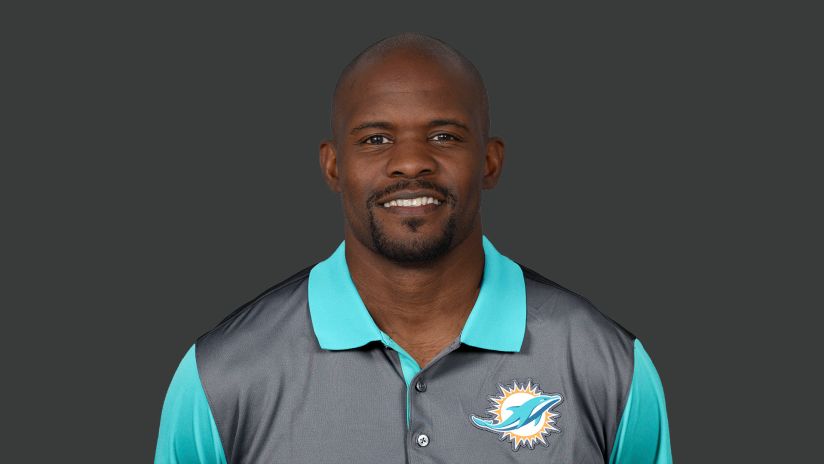 In 2003 the NFL established the "Rooney Rule" named after Dan Rooney, the former owner of the Pittsburgh Steelers and former chairman of the league's diversity committee in short The Rooney Rule is a National Football League policy that requires league teams to interview ethnic-minority candidates for head coaching and senior football operation jobs. It is sometimes cited as an example of affirmative action, as there is no quota or preference given to minorities in the hiring of candidates.[1][2][3] It was established in 2003, and variations of the rule are now in place in other industries. Wikipedia
The fact is it has mostly been a weakly used rule that many teams seek out the first "Minority" to interview before they go get who they really want, sort of a lip-service approach to the rule.
Not to say that the rule is not helpful because it has assisted in getting many Minority coaches in the door and even if they were not hired initially in such a small league word gets around at how these coaches fared in the interview and that creates an opportunity down the line that can end up being a legitimate shot at getting a head coaching job or an executive job for some NFL team.
In Miami it was often the opinion of the "Minority Community" that the Miami Dolphins avoided minority hiring on the executive level and despite an interim role there was never an initial hire of a non-white head coach.
All of that has changed as the Dolphins have blown the door off the Rooney Rule and it all started with the owner Stephen Ross finally un-shackling the De facto GM Chris Grier and handing full control of fixing the team in Grier's hand.
Chris Grier has been with the Dolphins for 19 years first brought on as an Area scout in 2000 and working his way up the ranks in (2003-2007) he was National scout/assistant director of college scouting, in (2007–2015) Director of college scouting and culminating in (2016–present) as Miami's General Manager. Many of us felt that the past two seasons that Chris Grier was really a GM only in name because he was still subordinate to Mike Tannenbaum who most felt was really calling the shots, Grier may have also had a lesser voice than Adam Gase in some people's opinion.
That is no longer the case as Chris Grier has total control (his humility has paid off) and what comes with that is greater responsibility as the target is now on his back as he will now be the one fingers will point to if this team continues their 2 decades of living down on "Mediocrity Lane".
Chris Grier is the ONLY African-American GM in the NFL a league that consist of 70 percent of its players of African American descent. One thing is true Minorities tend to hire Minorities be it nepotism, cronyism or just he fact that they recognize the talent of these individuals regardless of color. (How It SHOULD be in life too)
In Grier's case it appears his hiring has been connected to his early years working with the New England Patriots.
Chris Grier has hired two African-American (AKA BLACK) assistants to help him manage the team.
Reggie McKenzie: was Director of player personnel/director of football operations for the Green Bay Packers (1994–2011) and General Manager of the Oakland Raiders (2012–2018) even named the 2016 NFL Executive of the Year by the Pro Football Writers of America
Marvin Allen: Former Bills "National Scout" (2016-17) also "Director  of College Scouting" for the Kansas City Chiefs (2012-2016) also had 5 years with the Atlanta Falcons as a National and Regional Scout.
Miami's front office management team of Grier, McKenzie and Allen posses a wealth of experience in both the NFL and College arena that should prove to be invaluable moving forward.
Chris Grier has also made other moves with his scouting team through a series of promotions and additions with the intent on putting together a very solid management team. Not sure if he is done adding help but so far so good!
Chris Grier was also charged with hiring the next head coach of the Miami Dolphins their 10th head coach in team history. (not counting interim coaches) and continuing with his Minority theme he hired first time head coach Brian Flores (Black/Hispanic) to lead this team into the future as the Dolphins are in REBUILD Mode!
Brian Flores has also added quite a few minorities as well as retained some from Adam Gase's coaching tenure to be part of his coaching staff.
JIM CALDWELL (African American) ASSISTANT HEAD COACH/QUARTERBACKS

PATRICK GRAHAM (African American) DEFENSIVE COORDINATOR

KARL DORRELL (African American) WIDE RECEIVERS Coach

MARION HOBBY (African American) DEFENSIVE LINE Coach

TONY ODEN (African American) SAFETIES Coach

 ERIC STUDESVILLE (African American) RUNNING BACKS Coach
In a league where there is a dwindling of Minority Executives and a still far to many under representation of Minority Head Coaches the Dolphins are assembling a truly legitimate minority staff that hopefully will succeed and be the team others look to and poach from due to their success.
As a Minority I am proud of the Dolphins and their owner in setting such a great example and the hope is that having success they will prove that it can be done but in contrast if they are a colossal failure it will set both the Dolphins and Minorities back as many will be pointing fingers and blaming the team for their lack of success.
I am hoping that they will be worried about being poached because that will only mean a huge success and I am all for that.
* once again I thank Wikipedia a major source of my material
Fins Up!