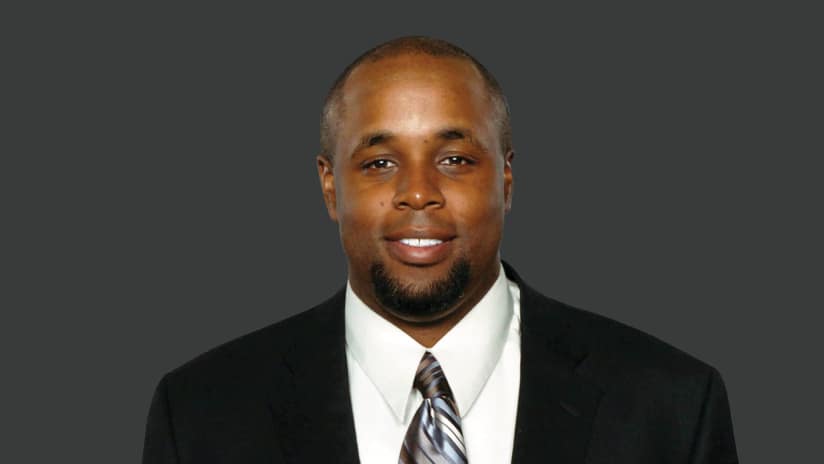 If you would have asked me prior to the last 3 Seasons who Chris Greir was I had no clue. Even when you consider these last 3 Seasons that Chris Grier has been involved as Miami de facto GM we all felt that Mike Tannenbaum was really pulling the strings.
Even Adam Gase had more authority and say than Chris Grier. Now that both Gase and Tannenbaum are out the keys to the immediate future of the Dolphins organization is in  Chris Grier's hands.
You can tell that Chris Grier is a quiet shy guy that seems a little uncomfortable before the camera, he seems to be very humble (maybe a little to humble) even now I suspect that Chris Grier will have the owner Stephen Ross exercising his authority over some decision-making. Chris Grier is unique in NFL as he is the only African-American GM in the NFL after Ozzie Newsome stepped down/demotion as Baltimore's GM.
We can only hope that Ozzie Newsome has laid the foundation for Chris Grier to follow, if Chris Grier can be half as successful as Ozzie Newsome than the Dolphins are in good hands. As of now we have no clue what to expect from Chris Grier but with 20 years of service to the Miami Dolphins he's worked his way up through the ranks he's paid his dues and now the spotlight is totally on Chris Grier.
The first big crucial decision that Chris Grier needed to make was hiring the next head coach, who if reports are true will be Brian Flores sometime shortly after the Superbowl. After that they will asses the roster, come up with a plan, prepare for free agency and the 2019 NFL draft.
I still have some fundamental differences in the way Chris Grier drafts he's had some relative success but I still think that his strategy of taking the best player available when they're still holes on a team that need to be filled before you get to that point. That may no longer matter if the Dolphins are planning to tank as widely reported and hinted to by the owner.
Recently the selection of Minkah Fitzpatrick this past Draft instead of Tremaine Edmunds the middle linebacker who now plays for the Buffalo Bills was the perfect example of not drafting for need over his strategy of taking TBPA not matter the position.
It even goes back a few years ago when they drafted Leonte Carroo but we had a bevy of good receivers at a time they traded up and gave away draft picks to get Carroo and this day he's been a major bust.
So as we anxiously await for this new hire of the next Dolphin head coach I have my concerns about our new GM and if he is qualified to take on the role that he's been assigned and if he's also mentally tough enough and shrewd enough to keep the owner in his place.
It's time for Chris Grier to become more assertive more decisive and take on his responsibility and not allow the owner to throw him under the bus when decisions made by the owner backfires.
If I could only talk to Steven Ross I would say please stay out of the business, quit meddling and allow Chris Grier to do his job unimpeded so when you do fire him in the future it'll be based on decisions solely made by Chris Grier.