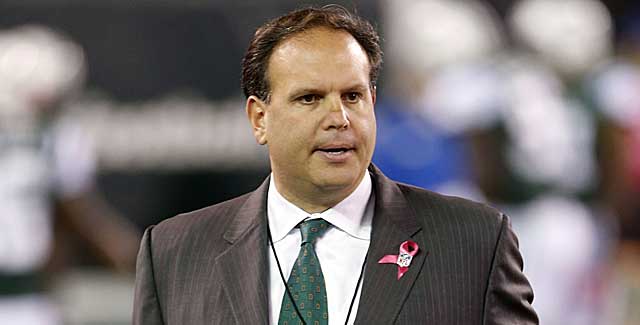 It's inevitable that every year at the end of the losing season somebody gets the blame, somebody is that Whipping Boy, somebody is the scapegoat and in my opinion Mike Tannenbaum was the 2018 scapegoat.
I happen to like Mike Tannenbaum and I'm happy that the Dolphins owner decided to keep him in the organization, I personally feel he's a valuable resource to this team more than any fan really appreciates because of his history with the Jets.
I get it I'm a Jets hater just like anybody else, even though they have also become as irrelevant as our Dolphins over the years but anything Jets seems too still get the ire of many Dolphins fans.
Since Mike Tannenbaum's arrival in Miami I have noticed that the Dolphins have lost that dysfunctional label that was applied to this team for at least eight seasons throughout Tony Sparano and Joe Philbin's tenure in Miami.
There was bickering, fighting, backstabbing going on prior to Mike Tannenbaum coming to Miami and the Dolphins did not handle scandals and controversy very well and they  were strapped with some pretty bad coaches.
All that has changed since Mike's arrival and despite some pretty scandalous things that could have lingered on and blown up and derailed a season or two the Dolphins handled them the right way.
Many people feel Mike Tannenbaum is a guy who spends too much money on players who ultimately proves they are not worth the money and I would agree to a certain extent that is/was true, I still feel more good was accomplished than bad.
Some use the signing of Ndamukong Suh as the perfect example I had no problem that we had Ndamukong Suh on our team, in fact even though our defense might not have been the best when he was here, they were even worse without him.  I think having him this year may have at least made our defense a little better maybe even winning a game or two more and maybe make the playoffs. Ultimately I blame our poor defense on Matt Burke because I feel a better DC would have had our defense playing better.
The fact is no matter who you have in the front office mistakes are going to be made, but when you look at the overall condition of this Dolphin front office since Mike Tannenbaum came aboard I think we're in a better place overall.
There's plenty of blame to go around as to why this team failed this season most of which fall directly on the head coach in my opinion because he relied on Ryan Tannehill who failed everybody and cost Adam Gase his job and caused Mike Tannenbaum to be reassigned. I'm hope that as soon as the next head coach come aboard that he puts an end to this 7 year mistake.
The next scapegoat label falls directly on our newly appointed GM Chris Grier, watch your back Chris and I wish you well.
Fortunately for him he still has Mike Tannenbaum within an organization to assist him if needed unfortunately my fellow Dolphins Fans might not readily agree.