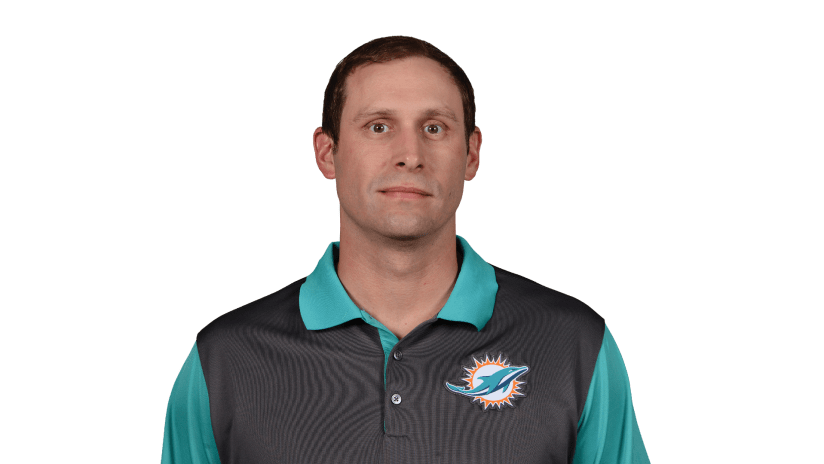 I had a feeling with the loss this past Sunday in Buffalo that the Dolphins were probably going to fire Adam Gase, personally I'm not happy about the firing because I happen to like Adam Gase. Steven Ross choose to hire Adam Gase who at that time was the youngest head coach in the NFL and with that fact in mind  I feel more patience was needed for this young coach. So Miami just gave Adam Gase three years of OJT and let him go.
Rumor is Gase just might land in Cleveland so Jarvis Landry who put up laughing emojis upon hearing Gase was fired just might have to deal with Gase again.
Adam Gase made it easy for Ross to fire him when you look at the last few weeks of the 2018 season. After a game that will go down as one of the greatest wins in Dolphins history now dubbed "The Miami Miracle" the Dolphins were embarrassed up in Minnesota, took a beat down at home against the Jags and got humiliated up in Buffalo to end the season.
Ultimately it showed that something was not working as this team just did not step up and play well down the stretch and it did not appear  that they improved as the season moved on. Now there are some legitimate reasons for excuse as to why they failed to improve as the season moved along. Injuries devastated this Dolphins team there is no denying that fact and yes every team has to deal with injuries but Miami had an extremely high  amount of injuries of starters and key players and their lack of depth showed.
I wanted Adam Gase to remain but I also understand the firing when you factor in everything as the team ranked at the bottom in the league on both sides of the ball and the game up in Buffalo could not have happened at the worst time for Gase as he was being judged up to the end of the season and it's not that they lost the last 3 games but were not even close to winning those games.
The Dolphins owner Stephen Ross has given GM Chris Grier the keys to the team as he now has total control and will be in charge of hiring the next Dolphins head coach. I give them credit for at least starting this transition off right.
I do not know enough about Chris Grier to say if he is the right choice but I wish him all the success in the world as he will be under the microscope starting with his immediate assignment and the most important one to date finding Miami's 10th head coach in team history (excluding interim coaches) and from all reports Chris Greir is hard at work with that search.
Unfortunately this past Monday was the first day of Chris Grier being fired (which is an eventuality) I just hope he last longer than 1-3 years at his position.
I would have loved to have seen Adam Gase come back at least one more year, that will not be the case, so it's time to move on. I keep hearing all these crazy ideas from some local media personalities like hiring the special teams coach Darren Rizzi or bringing back Dan Campbell. I'll just say NO!!!!!!!!
The good news is it appears that Chris Grier is going through some names that have been linked to potential head coaches who may be legitimate candidates as opposed to some of these sentimental choices of some of these fans.
Either way we have reached the most exciting part of the year for the Dolphins the off-season as we once again have failed to make the playoffs and we are drafting somewhere about the 13th pick in the upcoming 2019 NFL draft but we have an immediate need to fill the head coaching position and time is of essence as that head coach will have some say into what direction Miami precedes this off-season.