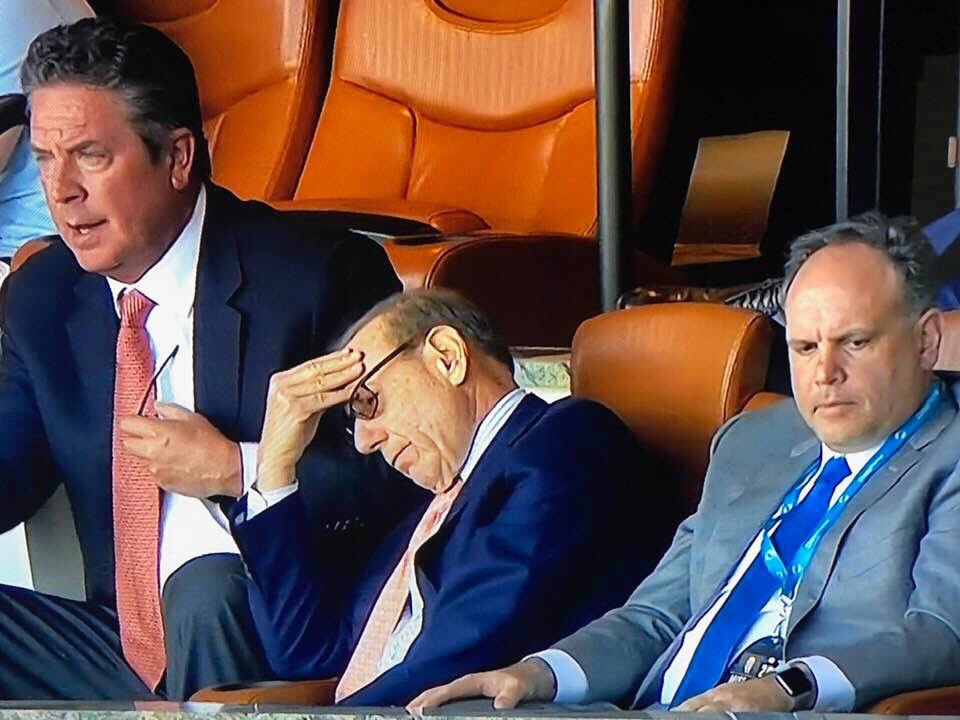 As much as I was hoping change would not come about, after this last performance against the Jaguars (17-7 Jags) in another poor game by the offense I can see the writing on the wall as I can see two of the three moving on potentially.
Adam Gase  and Mike Tannebaum are in serious Jeopardy of losing their jobs as rumors are rampant that the owner is considering making a move. I still say it's to early to fire our young head coach that they gave a shot to just 3 short seasons ago.
I personally feel that the Dolphins should not change anything unless they will clean house and I still factor in the injuries that has decimated this team this year. I do feel the talent has improved as we have some solid young players and it would be a shame to blow things up as many are calling for.
You also have to ask yourself what is better out there?
Looking at the face of our V.P of operations it says a lot and Mr Ross looks frustrated.
I am sure this week will give us some clues which way they are leaning….
Stay Tuned!