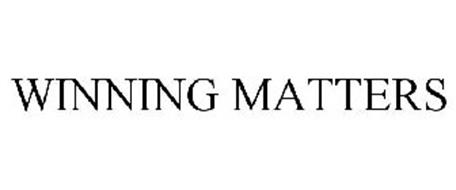 Let me start out by saying I am hoping for a win!
The one thing that's been so frustrating about our Miami Dolphins over the dark ages is when this team get blown out, that is a sign that you are not that good of a team because good teams play well at home and on the road and even in a loss they never get blown out.
As exciting as this season has been I am still not 100% sold on our Dolphins yet. The one way I will be convinced is if they avoid being blown out this season unlike in recent seasons:
October 26th 2017 loss 40-0 to the Ravens
December 4th 2016 loss 38-6 to the Ravens
 October 29th 2015 loss 36-7 to the Patriots
December 14th 2014 loss 41-13 to the Patriots
September 30th 2013 loss 38-17 to the New Orleans Saints
You get the point, once a year for the past five seasons this team has been blown out and even though Adam Gase only has the last two seasons as head coach it is a disturbing pattern that until they can avoid being blown out this Dolphins team will never gain the respect on a national level.
Today Miami takes on the New England Patriots and this is the game that concerns me I am hoping that the Dolphins go into New England and if not pull out a win at least avoid a blow out because that could be devastating to this team. The Patriots are on that list above of recent blowouts up on their home turf where we find ourselves today.
There's something about today's game against New England that have me both excited and nervous because the Patriots look beatable and if the Dolphins can only get out of their own way they just might accomplish that.
The one thing we all know is it won't take long to realize if the game is getting out of control as it usually starts early and often when things start to go downhill and Miami has had a problem of starting Games off slow of late. A slow start-up in New England today could be a disaster because the Patriots are a wounded and desperate team that has gotten themselves off to an even worse start. There could be no greater recipe  than to beat up on a division rival  and young upstart the 3 – 0  Miami Dolphins.
Even a loss could be a win for Miami if they keep the game close and lose by less than a touchdown. But what would be a greater feat is if the Dolphins were to go to New England and kick them while they're down by coming out 4-0 and sending  New England reeling at 1-3.
One of the best beat downs in New England by Miami was about 10 years ago when Miami rolled in with the "Wildcat" and proceeded to blow out New England in New England that was one of the greatest wins up in New England ever by a Dolphins team. Unfortunately success up there has been far few and in between as the past 9 times since that wildcat game the Dolphins have come out with a loss up in New England.
This game is an early test for our Miami Dolphins that find themselves atop the division with a chance to really stick it to New England it could be that defining moment that changes history and the fate of these two teams hopefully sending New England back to the bottom dwellers I remember back in the day and Miami back to respectability.
Here's hoping the Dolphins go up there and pull out a win against this New England Patriots team, but if not at least keep the game close because it matters how you lose and more importantly avoiding a blowout is the only way Miami can still maintain their dignity and come out looking just as good as if they won the game.