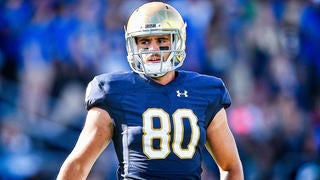 Miami is serious about utilizing the TE position as they did what I had hoped and doubled down on the TE's in this years draft they took the best pass catching TE in round two and doubled down in the fourth round by taking what is considered one of the best BLOCKING TE's in this years draft DURHAM SMYTHE.
Hopefully both TE's can help each other with their respective weaknesses and grow as a tandem to be offensive weapons as well as very good blocking TE's for our Dolphins.
WELCOME TO MIAMI DURHAM SMYTHE!