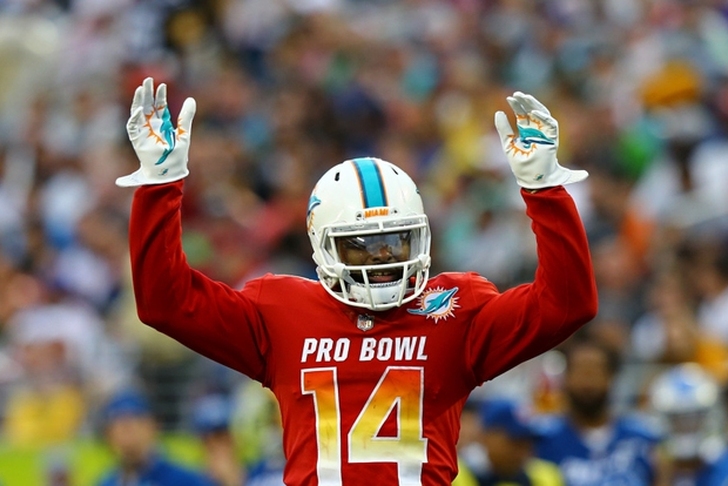 Well the Browns obviously feel Jarvis Landry is worth what he and his agent was asking the Dolphins to pony up. The Cleveland Browns gave Jarvis Landry a 5 year extension worth 75 million Dollars with 45 million guaranteed.
That contract will cause many to question if it was a wise move, particularly because Jarvis is considered by many to be only a slot receiver. That seemed to be the argument the Dolphins used (along with attitude issues) to explain why they decided to let Jarvis go.
The problem is that Landry's numbers in Miami since his rookie season sides with what Cleveland did rather than Miami because Jarvis played his ass off for Miami and his passion is exactly what Miami needed out of others on the team especially ones that was making big money.
Jarvis did everything right even playing out his rookie deal without an extension, he showed up for camp did not complain and publicly said and did the right thing.
The Dolphins had the right to do what they did and not pay Landry but time will tell if Miami made the right decision or not but for Landry it is no question he made the right moves and now that he has been paid I expect him to prove his loyalty and worth to Cleveland and their young QB soon to be drafted.
I am disappointed that for whatever the reasons that Miami and Jarvis could not come to an agreement and if Miami saving 1 million dollars a year by paying and aged Danny Amendola and unproven diminutive speedster Albert Wilson  rather than ponying up for Jarvis. I personally would rather Miami had paid Jarvis.
Jarvis did so much for the Dolphins and despite the Dolphins not having their offense completely working well last season, Jarvis numbers improved especially his TD's . Imagine if Landry did have a top QB like a Tom Brady? So for some to question Landry's numbers I say it goes BOTH WAYS.
I am happy for Jarvis and sadden as a Dolphins fan because we once again let go a talent that will be hard to replace, both his passion and his production.